We're feeling all happy and glowy this week after collating the figures of last month's #sunsafeforlife campaign and realising how many families we've helped become sun safe.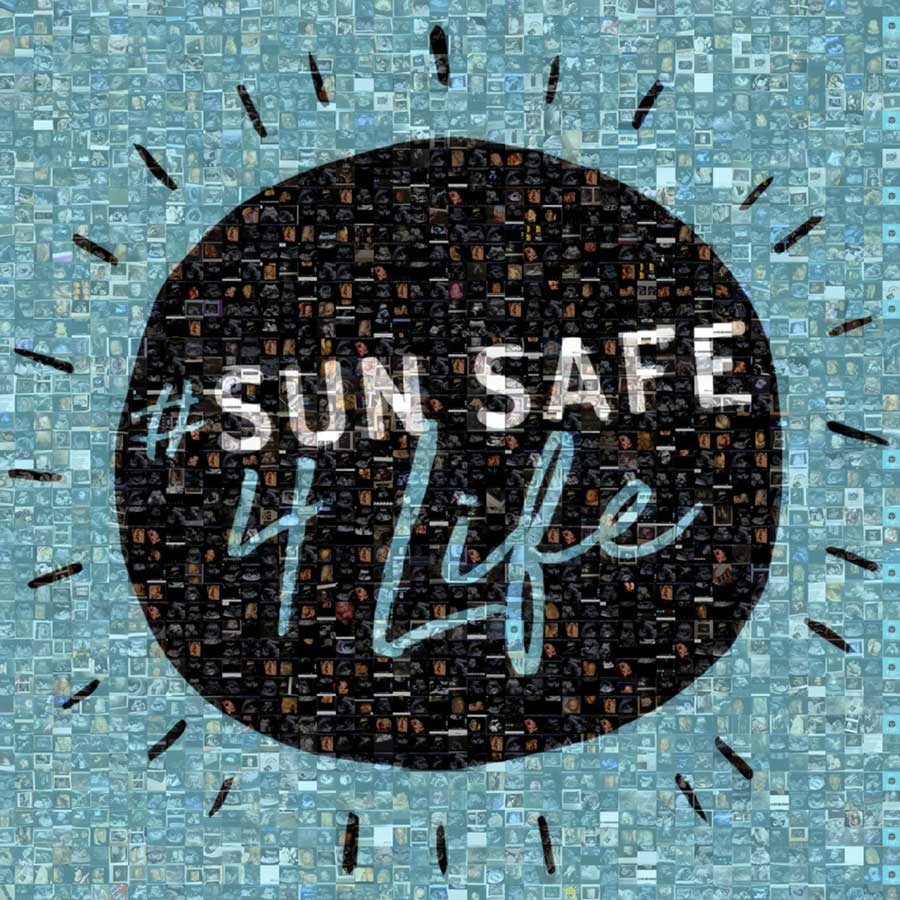 This cute sun collage is made up of the ultrasound images that were submitted to our website to receive a free newborn legionnaire sun hat. All 1837 of them! That means all these cute little babies will start their little lives being protected from the sun. And as we say ad nauseum: if you start babies wearing hats from day one, you're setting them up with the skills to ensure they'll be sun safe for life. Which was the point of our November campaign – to introduce those sun-safe skills to as many families as possible through free hats, summery giveaways, tips and tricks on surviving the heat, stories of sun safety – even swimsuit shopping!
And as chuffed as we were to see all these little babies in utero – we're even more excited to see them earth-side wearing their little hats! Please keep sharing your little ones in their hats with us – we love seeing them and love to use them in future promotions for our giveaways! Here is a little look at our #sunsafeforlife month in numbers…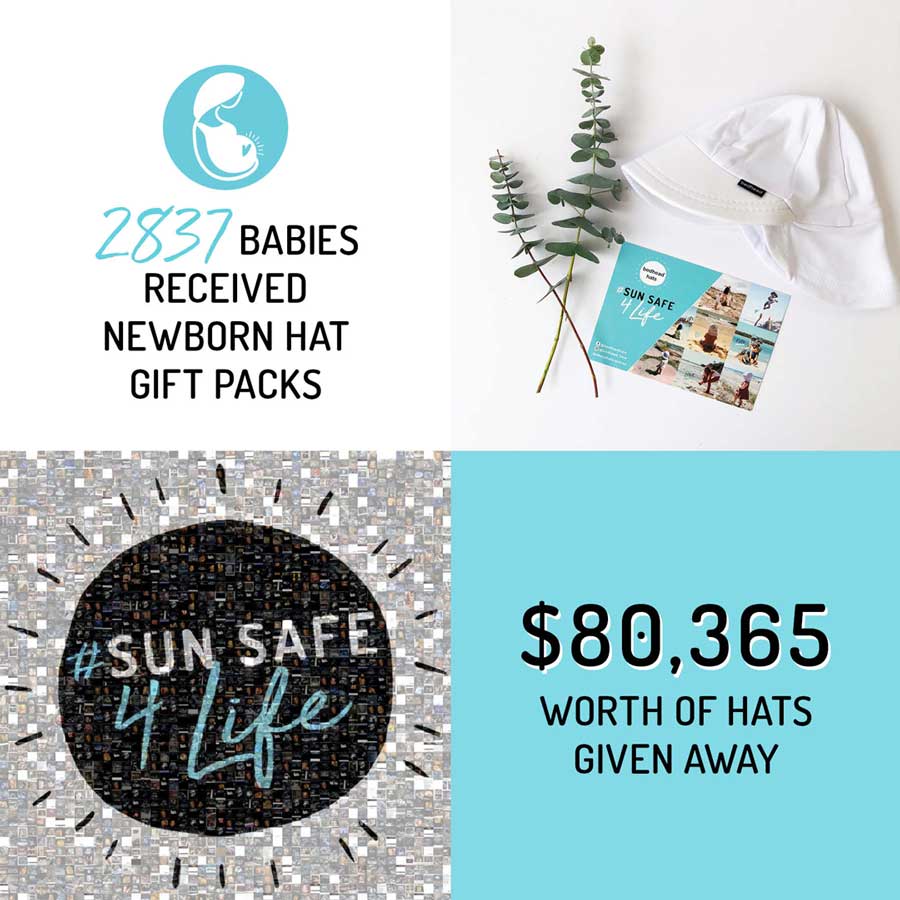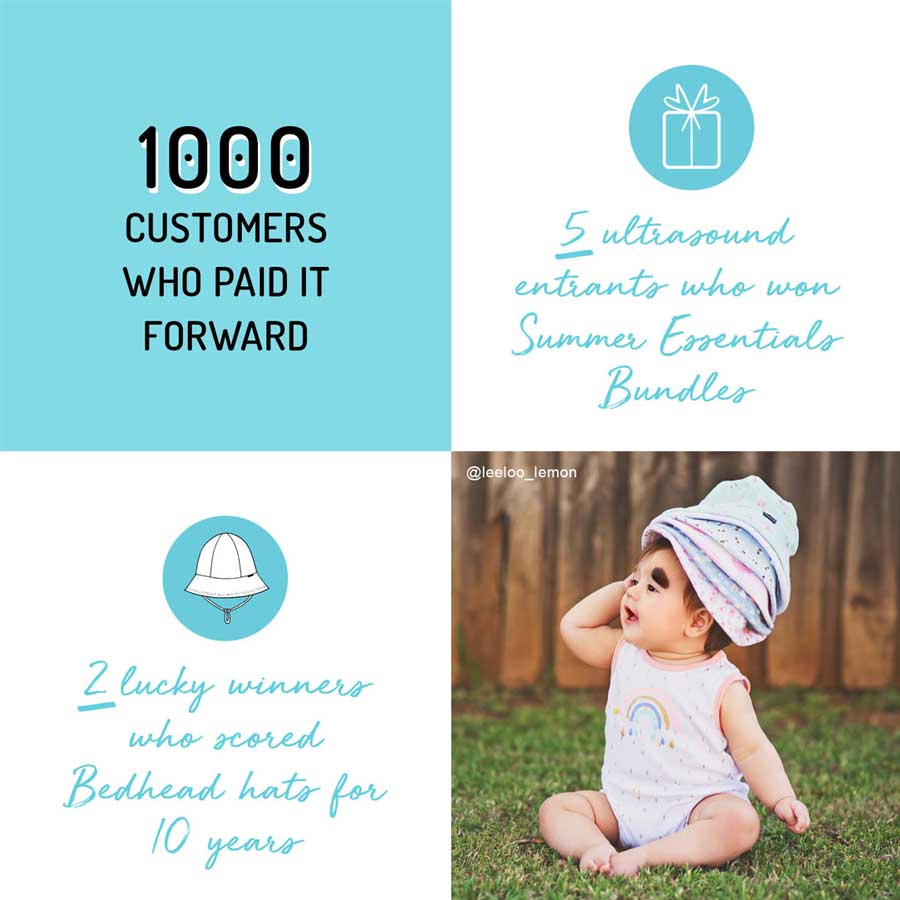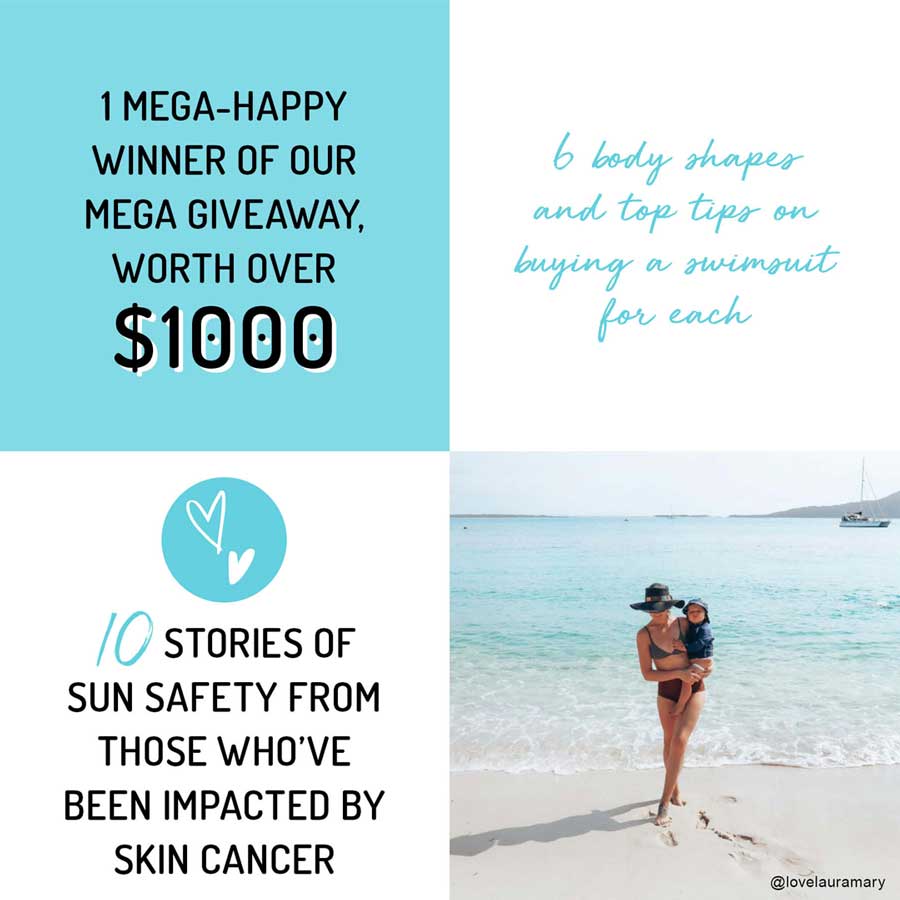 It wasn't all just about the ultrasound babes, though! We also popped a little newborn hat pack into the first 1000 orders placed in November for our customers to either use themselves or pay it forward and gift to a new or expecting mum. We also chose two families to score Hats 4 Life – two bundles of our hats each year for TEN years! Those are going to be some super-stylin' and super-sun-safe kiddos!! And five people who uploaded their ultrasound scored a Summer Essentials Bundle and Swim Bundle Up each. Then of course there was our Mega Giveaway where we teamed up with some of our favourite brands that scream SUMMER! Our Mega Giveaway featured goodies from Bedhead Hats, The Beach People, Sunday Supply Co, Sunnylife, Swimwear Galore, Project 10 and Wot Wot Naturals.
And so, a big congratulations to:
Mega Giveaway winner: Brooke Hubbard
Hats 4 life winners: Vanessa Puerta and Katelyn Ruming
Summer Essentials Bundles: Lucy Parrella, Elisha Steele, Lynsey Leong, Olivia Hannon and Sarah Loveday.
Ultrasound giveaway recipients: Click here to find your name! Please note, some hats are still on their way. Due to the busy season and a sale, we've had to prioritise our customer orders and so the mail-out of these hats is always once the daily sales have been dealt with. They should all be in their new homes by Christmas!
But wait! There's more! We helped you shop your shape for swimwear, outlined why you need an everyday hat AND a swim hat, gave some top tips for dressing newborn babies for those hot, sticky summer days, and shared our own stories of being impacted by melonma, and opened the conversation up to you too. We asked one of our favourite brand reps to share how she got her child to LOVE his hat, and shared ways to keep cool in summer wherever you are in the country.
We hope with the help of our month, you and your family are ready for the summer – and for those of you who scored in our giveaways, feel free to tag us with your kids in their goodies with the hashtag #bedheadhats on your social channels!
Thank you to everyone who got involved, paid it forward, shared their stories or participated in the conversation.
We hope you enjoy a sun-safe summer!