At Bedhead, we make a difference in children's lives. As a protective, essential item, our hats not only ensure children enjoy a safe childhood, they set them up with sun-safe skills for life. Our urge to protect, nurture and enjoy life extends beyond our products and into the way our entire company operates. From the people who make our hats, to how we package them up to you, to where and how we operate as a business, we're doing our best to do our part for our planet, our customers, our community, our makers and our employees. We're certainly not perfect, but bit by bit we strive to constantly improve…
Our makers
We work with a small family-friendly factory in Changzhou, China. Bedhead's founder Richelle has worked with them for 13 years and they've formed a great relationship, with the factory owners staying with her family on their visits to Australia, and their children referring to Richelle as their "Australian aunty". Each year (aside from 2020 thanks to Covid-19), Richelle has visited the factory during production of our spring and summer lines to oversee the manufacturing, tweak designs and work with staff on the machines herself to ensure the products surpass her own high standards. The factory staff are a large mix of mature male and female workers who experience great working conditions, and work together as a team to not only produce beautiful products, but to cook a meal throughout the day, every day, which they enjoy together at lunchtime. You can see a little more about our makers in this Who makes your hat article and this behind the scenes post.
Our sustainability
Our journey to becoming a more sustainable company is ongoing. Over the years we've done our best to introduce new measures where possible to do our bit in helping the planet.
+ We ensure minimum waste in our manufacturing. Digital printing (which we use for the majority of our hats) has less waste, and our minimal leftover fabric is used up, making face masks, bags for our expo stock, and client gifts.
+ Our newest range, Heritage, is another step up in eco-conscious fashion. The entire range is reversible (meaning two hats in one) and made from 100% linen which is recyclable, biodegradable, hypoallergenic and antibacterial, and has the ability to self-cool in summer and warm in winter. Linen is a natural, hardy fabric made from flax, which does not require pesticides to grow, uses far less water than cotton to grow or process, and far less chemical processing than bamboo to mill.
+ We minimise freight and shipping by only ordering three times a year rather than lots of smaller deliveries every month.
+ Our factories are OEKO-TEX certified, meaning the fabric, production and environment the products are made in are free from harmful chemicals and dyes.
+ We reuse, recycle and repurpose as much as we can. We've asked our factory to increase the number of hats in plastic packaging and we re-use the bags and boxes they arrive in for our wholesale orders. Our warehouse storage crates in which we store our hats are recycled flower bulb crates from a local Aussie flower farmer.
+ With our products requiring a waterproof packaging for postage, we made the change last year to compostable postage bags from The Better Packaging Co. Made from plants, these dirt bags can be reused, composted or popped in the green bin to break down with other green waste.
+ We have a handy metal crate that holds our expo stands that are reused many times throughout the year and cardboard boxes are reused by other stallholders or recycled.
+ In our new office and warehouse, we've installed rainwater tanks, use an absorption trench septic system which feeds waste under the ground back into the earth, and have only installed heating and cooling in the main office, not gigantic warehouse, which is separate but features large roller doors for airflow. We also have plans to install solar electricity in the near future.
+ Our wet bags offer a plastic-free alternative to disposable plastic bags and are used by many of our customers for swimming and daycare.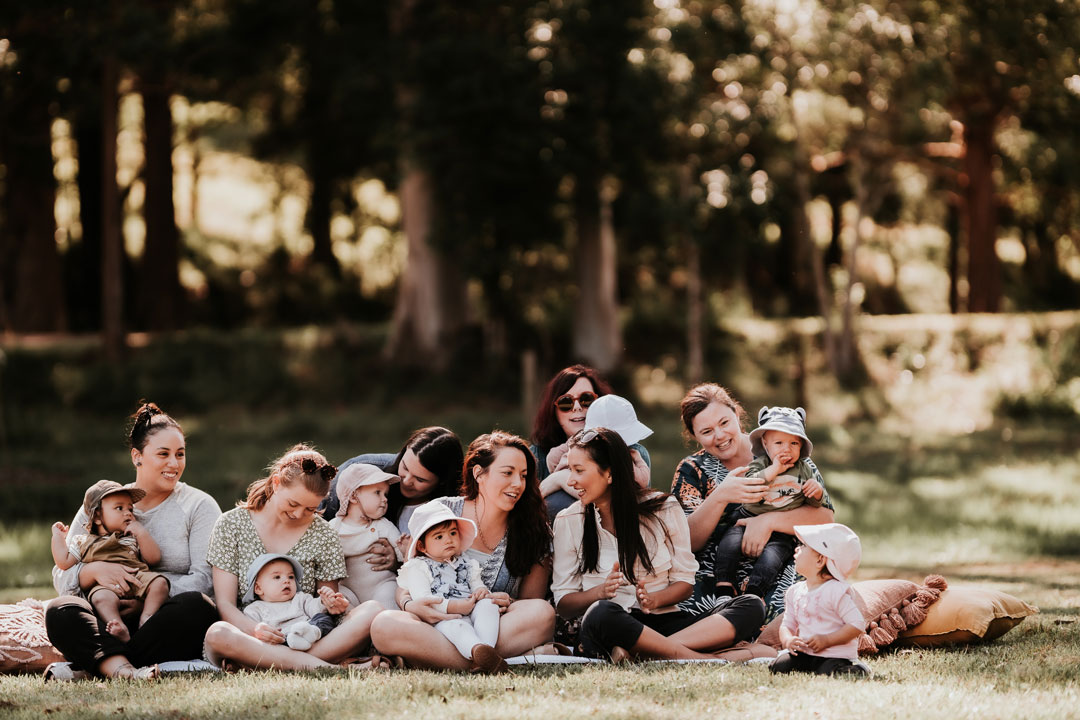 Our mission for our customers
To make stylish, sun-safe products rated UPF50+ excellent protection to protect the most important thing in our customer's lives: their family. We're not just about the product, but educating families on the importance of sun safety and setting them up with the skills to be sun safe for life. We do this through our social feeds, blog posts, informative product descriptions and bi-annual month-long initiatives #monthofmummyhood (May) and #sunsafeforlife (November) in which we give tens of thousands of dollars worth of hats away.
We're not a fast fashion company. We know good things take time, and we've spent a great deal of time tweaking designs to improve our products and ensure they're a good quality, essential product that can grow with your child. Our new Heritage range is made from linen and is also reversible, giving you two hats in one, creating a greener option for eco-conscious mums. We make our products to last and know of many cases where hats are passed down through several different siblings and onto other families still in great condition. We also encourage customers to resell our hats on our Buy Sell Swap Facebook Group page. We don't forget where we came from and ensure we still get out to our expos (where our hats took off!) to meet our customers, help them find the perfect hat and listen to feedback.
Our work in the community
+ Passionate about protecting children from the harmful effects of the sun, we've made it our mission to introduce as many newborn babies to hats from day one. We do this through education and by gifting $200,000 worth of newborn hats every year to expecting mothers across Australia through gift with purchases, competition giveaways, charitable organisations and our #monthofmummyhood and #sunsafeforlife campaigns.
+ We have an increasing number of stockists around Australia who we love to work with rather than compete with. We offer year-round support with stockist-only business-tip posts, informative handbooks on our products, visual merchandising ideas and giveaways of our charity hats.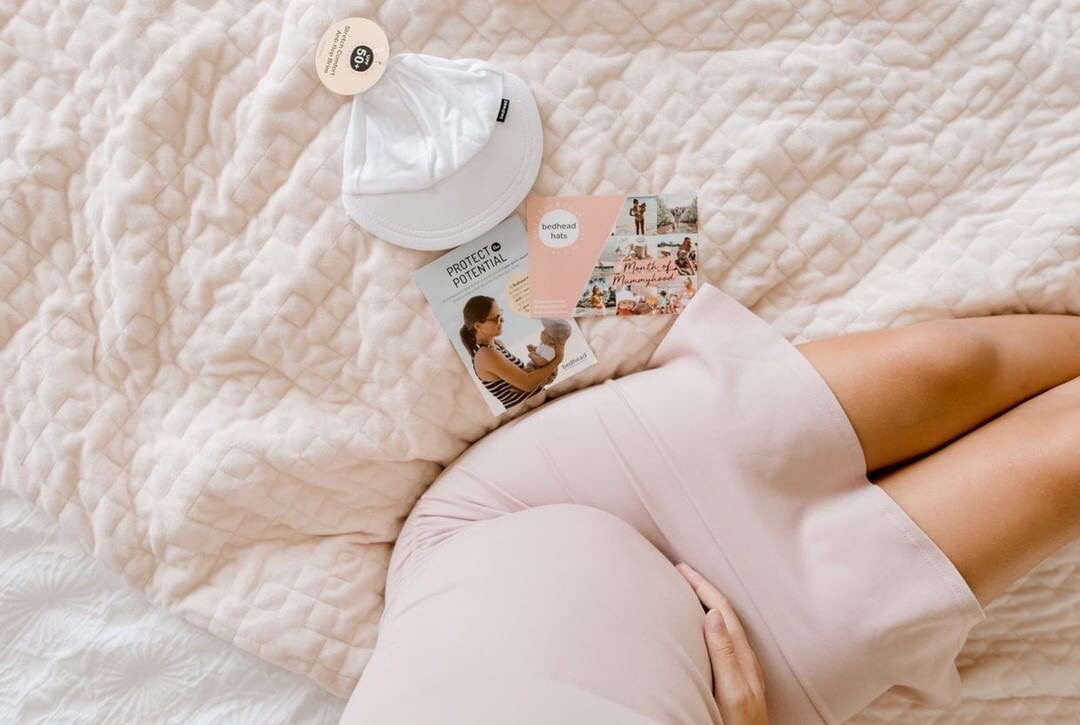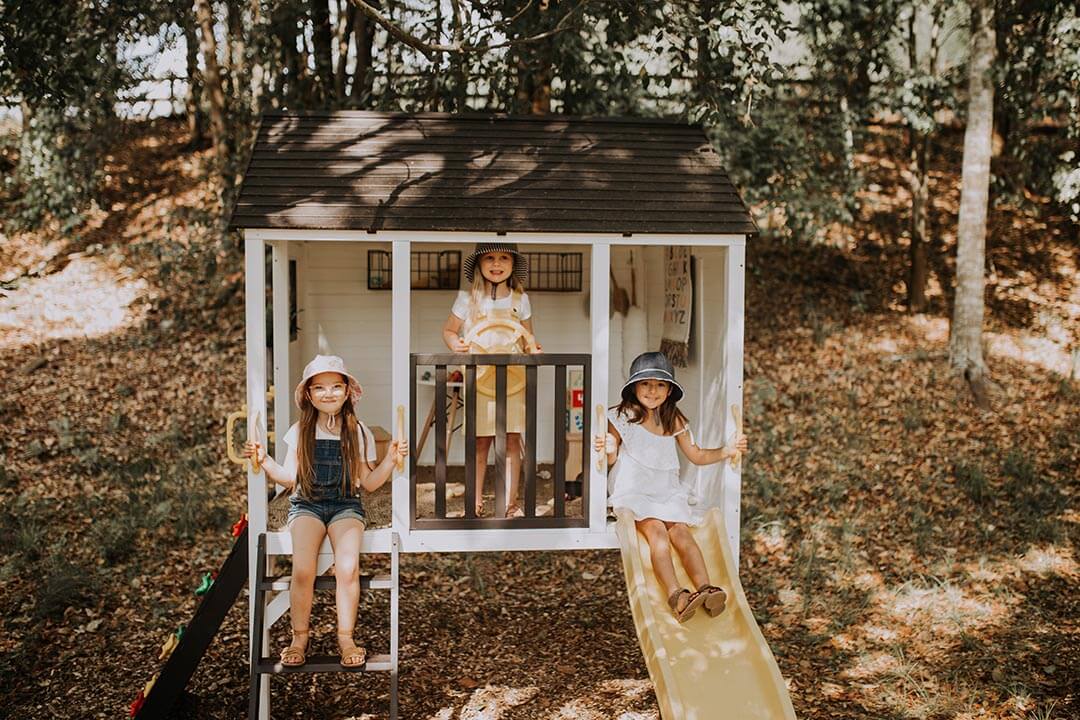 Our modern workspace
With a workforce of mostly mums, we know all too well the challenges of working and raising a family. Two thirds of the Bedhead team now work remotely from home, an initiative that was introduced prior to COVID to assist staff with a better work/life balance. The rest of staff work onsite on a large property where we are constantly inspired by nature and the wonders of a child's ultimate environment: the great outdoors. All of our photoshoots for catalogues and our website are conducted onsite in a children's haven: cubby houses, mud kitchens, creeks and rope swings in abundance – a daily reminder of our company's mission statement, below.