About Us
---
Bedhead Hats is a family run business based on the NSW Central Coast - 100% Aussie owned. We take great pride in creating a range of hats that make sun safety more comfortable for babies & children.

Our Philosophy
Teaching children to wear hats can be a trying time for parents. Bedhead makes this life skill easier to learn. With hats small enough to fit newborns from the day they leave hospital, it is never too early to start. Familiarising a baby with the sensation of wearing a hat, especially with a brim is the key to raising a toddler that searches for their hat to wear before going outdoors.
Our Beginnings
Having a very 'out-doorsie' little newborn boy who loved roaming around the neighbourhood in his pram, I desperately needed a hat. Searching high and low, I found that there was very little in the way of glare/sun protective hats for little babies. Surprisingly most hats for young children were not 'kiddie-friendly' either. Heavy hot canvases, floppy brims in eyes, clashing prints and little to offer in practical sun protection made it understandable why little one's would keep ripping their hats off. Starting from this gap in the children's head wear market – bedhead was created!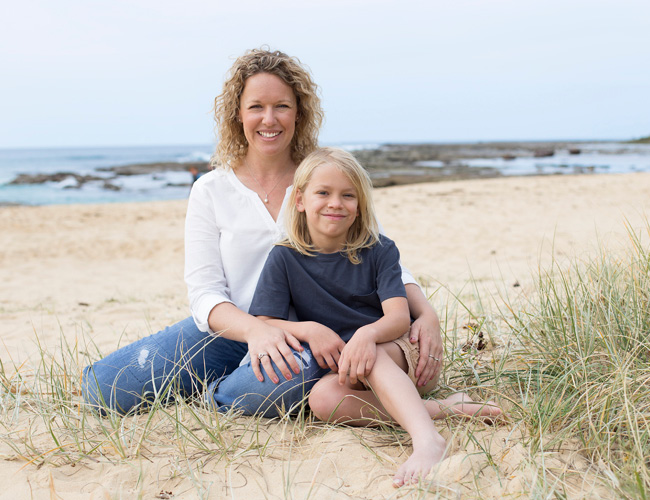 Our Excellent Protection
To ensure our Bedhead hats are of greatest protection, they are tested on the overall hat design. Most hats in the marketplace are only tested on the fabric alone - which can deteriorate over time reducing protection, let alone taking into account the size or angle of a hats brim.
All Bedhead Bucket hat, Baby Bucket hat & Legionnaire styles have achieved a rating of UPF50+ Excellent Protection
The Federal Government agency ARPANSA (Australian Radiation Protection and Nuclear Safety Agency) performs Ultraviolet Protection Factor (UPF) testing in accordance with Australian & New Zealand Standard AS/NZS4399
Due to the nature of reflected or scattered ultraviolet radiation, hats and caps cannot necessarily provide adequate protection. We recommend a combination of protective clothing and the use of SPF50+ sunscreen.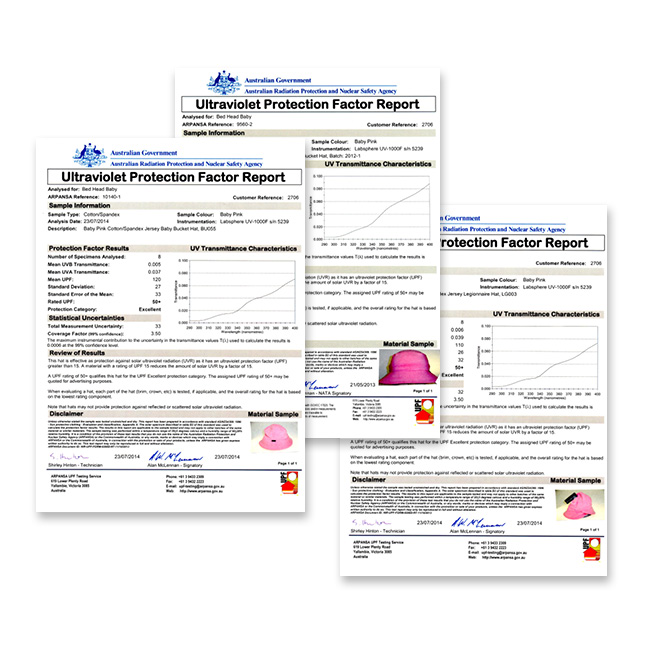 Our Manufacturing
Bedhead Hats are manufactured in Changzhou, China. The factory is a family run business (much like our own) with a team of 15 machinists plus another 5 staff for pressing and packing. No sweat shop production line going on at all. Clean, well lighted and nicely ventilated - a factory that I am proud to have manufacture our products for over 5 years. I visit the factory yearly in June to inspect our products quality before it is shipped to Australia.
Watch the video or read
read more about 'Who makes a Bedhead Hat?
' >