Sizing
---
One fact you can be sure of - no two heads are the same! ALWAYS measure your child's head before purchasing to ensure getting the accurate size. Check out our video of tips (and some tricks) to help you measure your little one!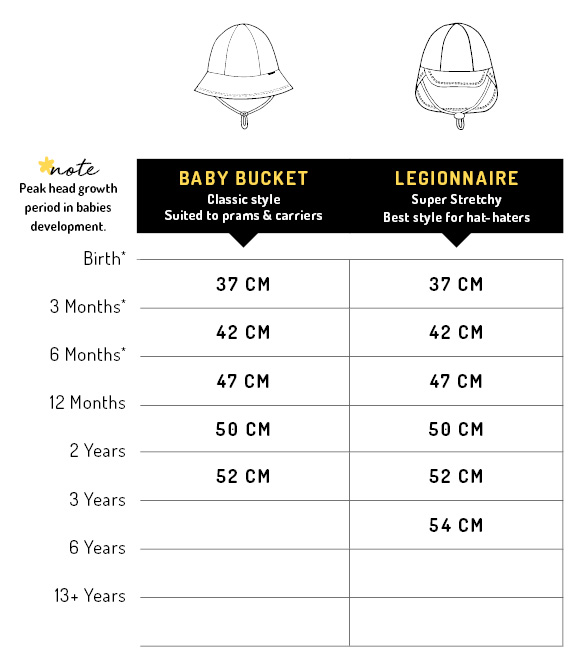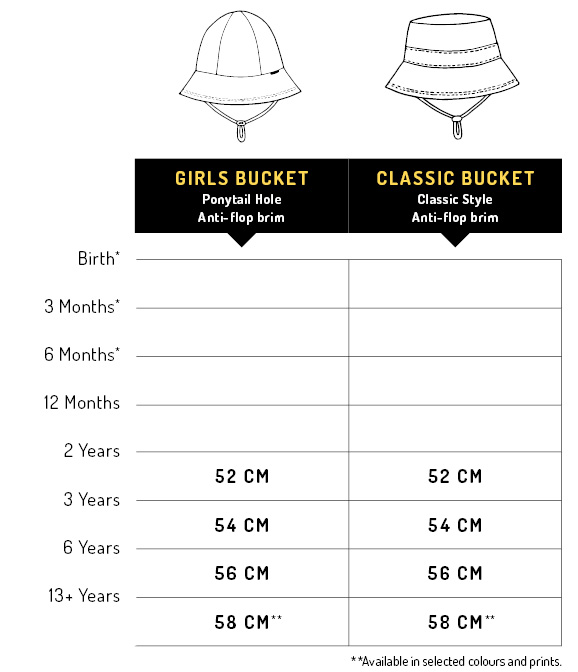 STEP 1: Distract the child with a toy or food (so they dont try to help you!).
STEP 2: Use measuring tape to take measurement. Otherwise use a ribbon to take the size then use ruler to find the measurement.
STEP 3: Purchase the size closest to your childs measurement. Our hats are very stretchy and will grow up to 4cms.
For Example: The child measures 41cms, you will need the 42cm size that will stretch another 4cms up to 46cms - giving plenty of future wear. Purchasing the next size up would be too large and block child's vision.
Need help? Pop us an email contactus@bedheadhats.com.au we'd be happy to offer advice.


Best Style for babies and
converting 'Hat-Haters'
Perfect for toddlers with
a soft brim for strollers
Features a unique Anti-flop brim
and a Ponytail keyhole for Girls