Kids Easter table + colouring-in placemat printables
Date Posted:17 April 2019
---
Give kids their own "Easter table" at your family gathering this holiday weekend with these quick and easy ideas.
Some fun bunny plates, finger food and colouring-in placemats should keep them busy long enough for you to eat one whole Hot Cross Bun before they bug you for the egg hunt!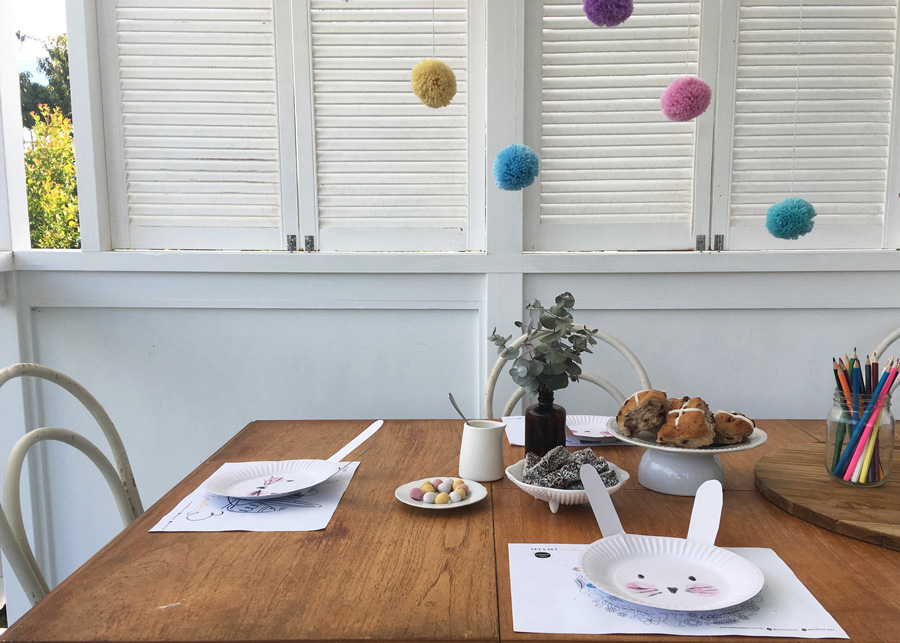 Simple decorations
And they are simple: we simply threaded some string through pom poms from Kmart with a thick needle and hung them from the rafters above the table. You could also hang from a branch or stick above a table, in a tree or from the ceiling (just use masking tape to keep in place). Cotton thread will also hold them - they're pretty light - and the thread would so fine they'd look as though they're floating!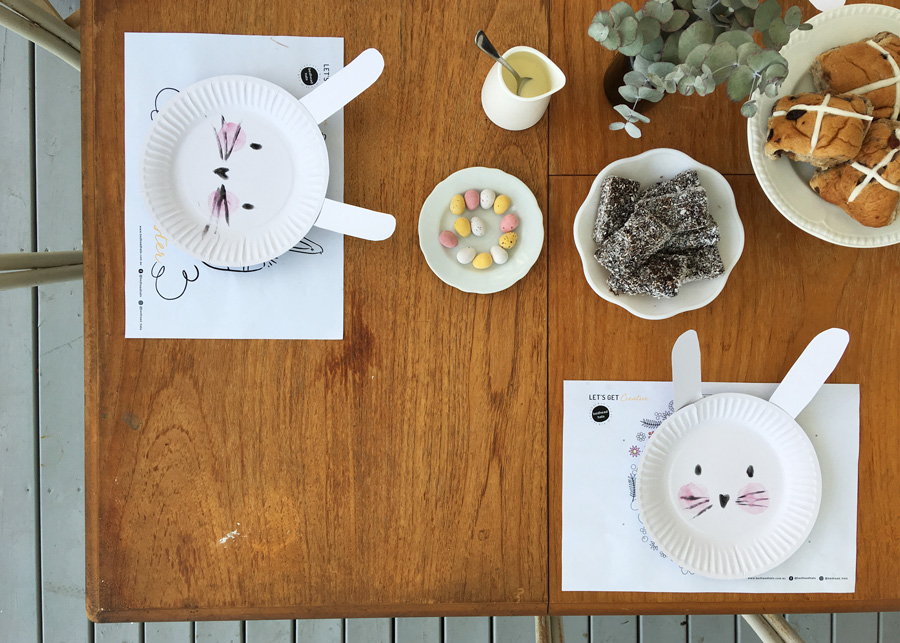 Bunny plates
All you need is two paper plates and some food colouring! Cut ears from one plate and tape onto the back of the other. Add a little water to a drop or two of the colouring to create a paint and paint on a bunny face. Once dry, it's food safe to eat off and looks super-cute on the table! Bonus: no washing up!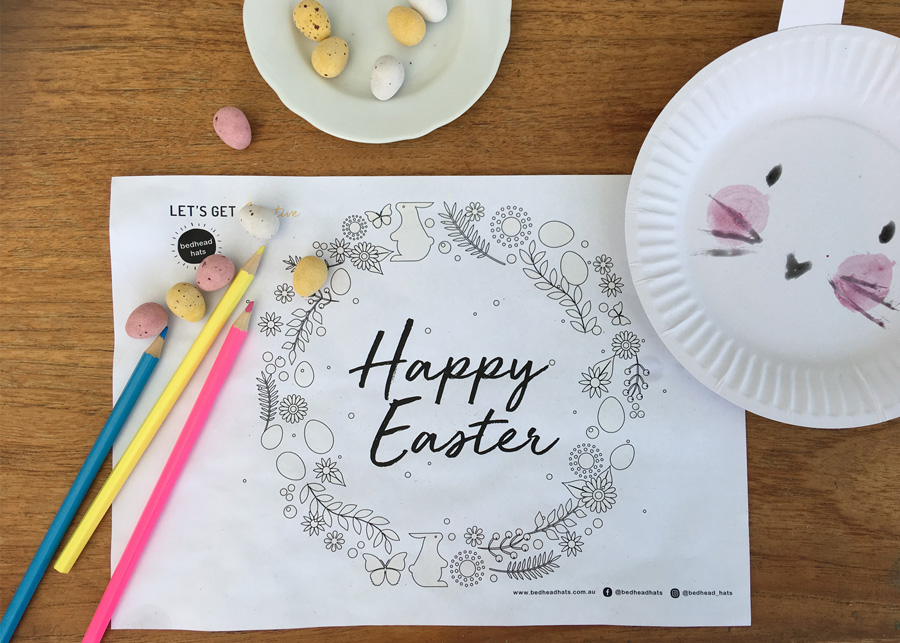 Colouring-in placemats
Kids find it hard to resist a colouring in sheet! And we have TWO for you to print out and pop on the table as placemats. They can colour while they snack. Or while they wait for lunch. Or while the adults keep chat-chat-chatting away!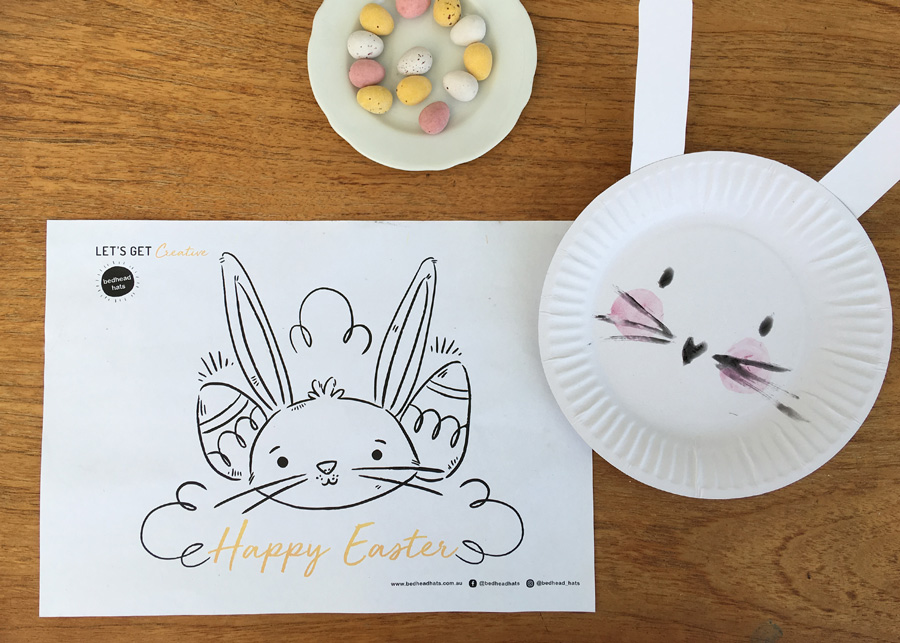 Click here to download the bunny printable.
Click here to download the wreath printable.
---
Leave a comment