Good things take time, and since the launch of our first Heritage collection last year, we've been tweaking our designs and fine-tuning the details to bring it more in line with our original vision. This newest incarnation of our premium Heritage range features adjustable and reversible styles for newborns to adults. It's the range our style-savvy customers have been waiting for; and the collection we've been visualising for a very long time finally realised. We hope you love it as much as we do!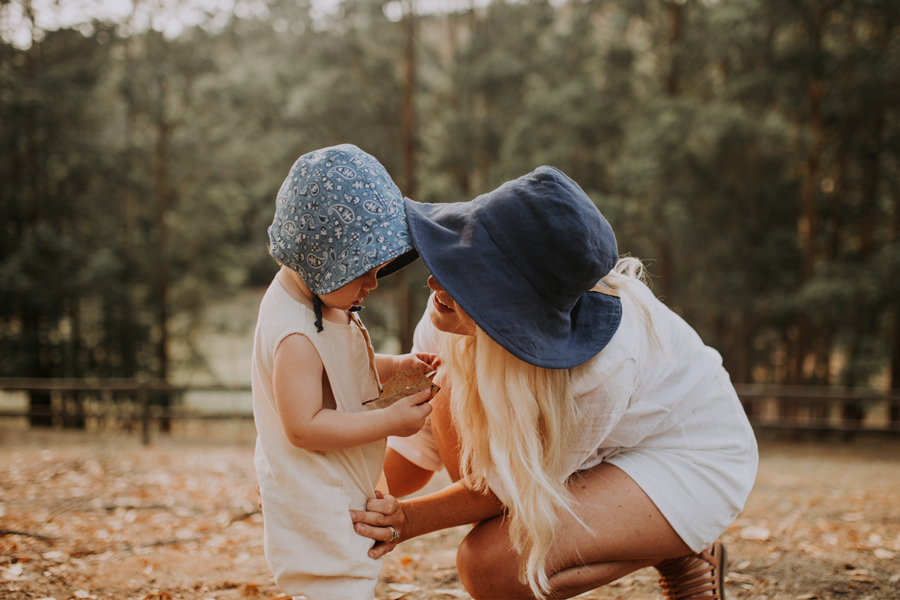 All about Heritage
Our first Heritage range was for those who love their patterns and colours more muted, and their hat shapes more timeless. The response to our initial launch was overwhelming – but we weren't done yet! This year, Heritage has evolved in look and feel to a collection with yesterday style with modern flavour. Let's look a little closer…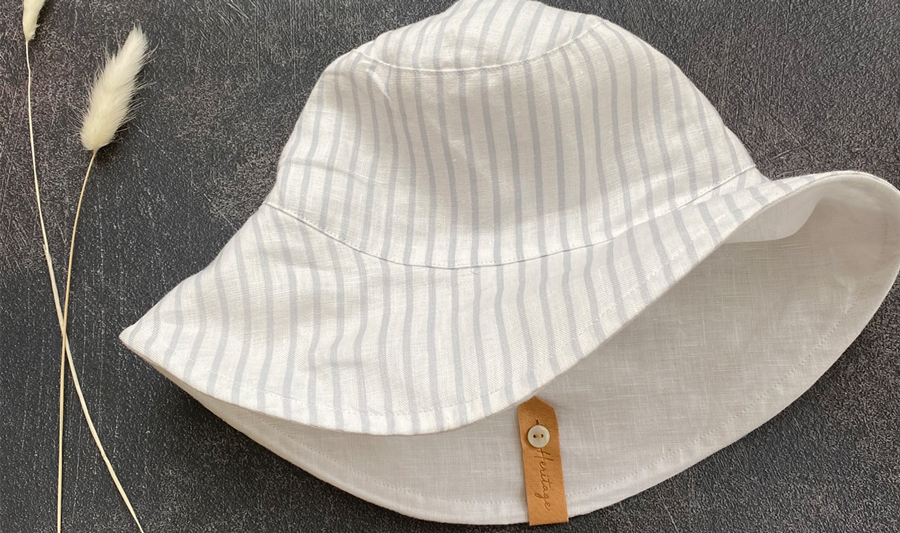 Sustainable style The immense popularity of linen is not without reason. A natural, hardy fabric with great texture and softness, its ability to self-cool in summer and warm in winter makes it the ideal hat fabric. Linen is recyclable, biodegradable, hypoallergenic and antibacterial. A bonus: linen's manufacturing process is the most eco-friendlt option – flax, from which linen is woven, is grown without the use of pesticides or water other than rainwater, requires little energy to process and can be used in its entirety, leaving no waste. It's a feel-good essential buy that also happens to be super-stylish and great value for money too!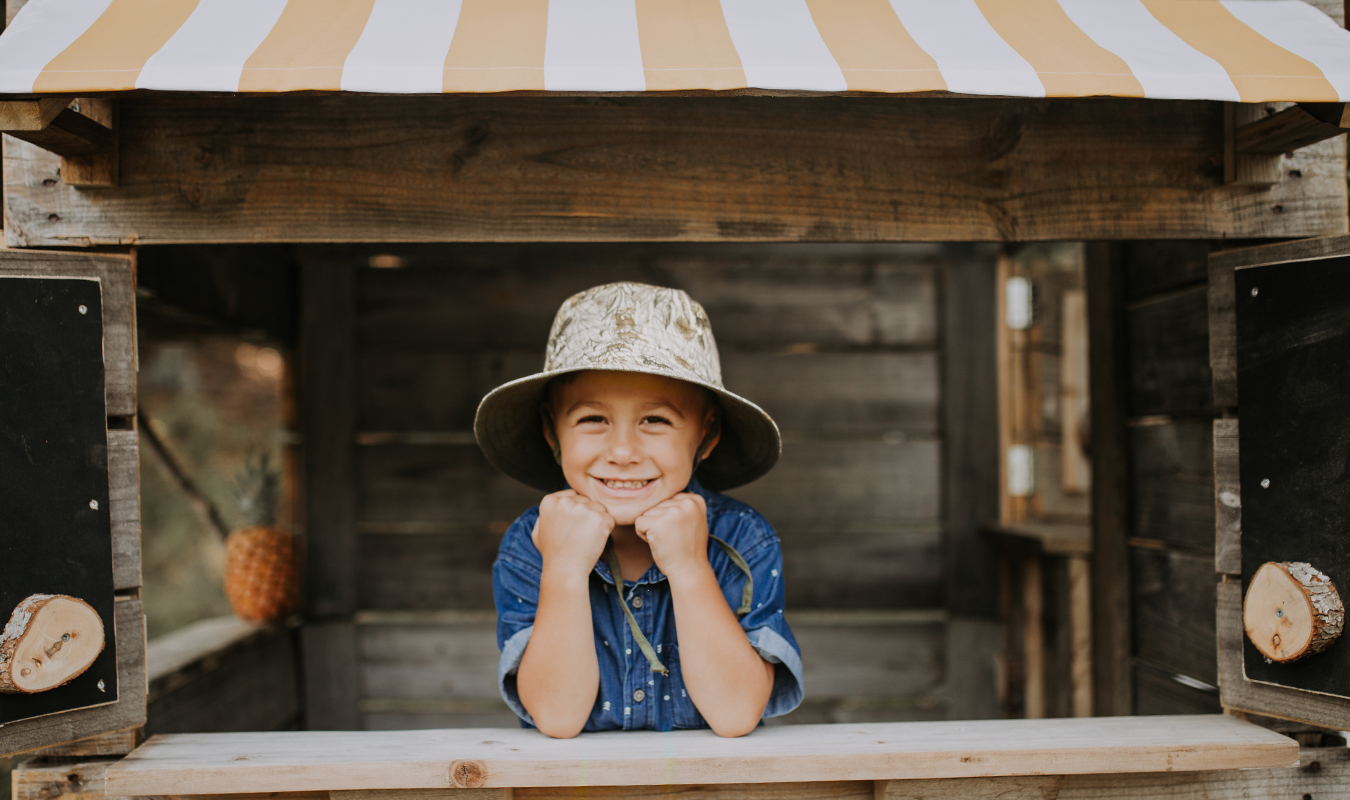 Protective and designed for Aussie conditions Designed by Australians to suit the Australian climate, the Heritage range features wide brims to shield the eyes and faces from the harsh sun and year-long glare. The lightweight nature and self-cooling features of the linen fabric ensure adequate sin protection without the extra heat. All styles in the range were tested in accordance with AS/NZS 4399 and have been rated UPF50+ excellent protection just like the rest of our collections.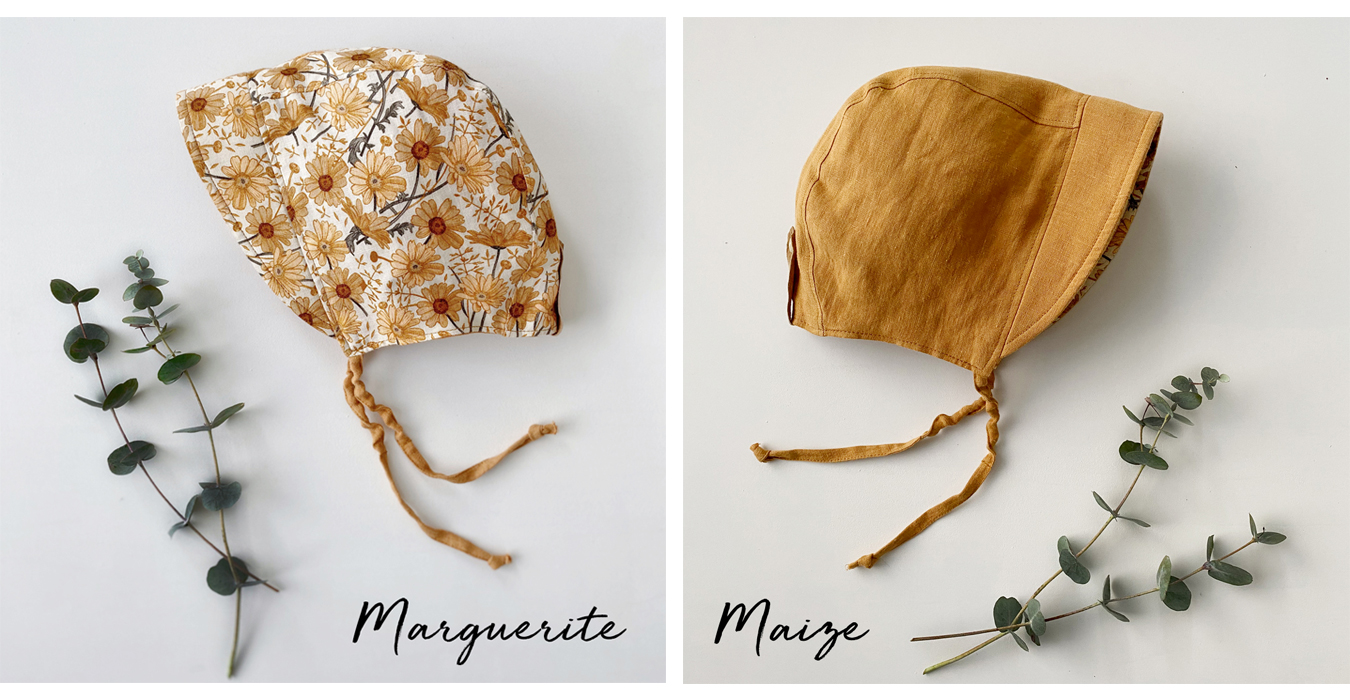 Two-in-one reversible style: For those who love a little versatility in their life, the entire range is fully reversible, with one of the range's solid core colours on one side and a pattern in a coordinating colour on the other. Ties and straps are also able to be pulled through on the reverse, resulting in two fully functional hats in one. You can find out more about how to reverse the styles here.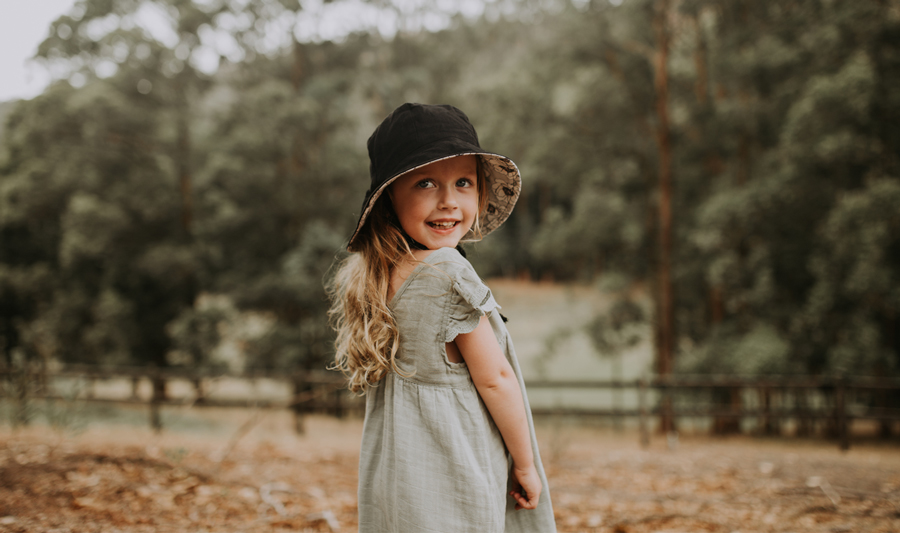 Anti-flop, but flexible brims Famous for our non-floppy brims, we've designed this range to be a little more flexible while still being anti-flop. The woven interfacing and thin cord edges of the brims always spring back into shape, protecting the face, but not at the expense of being able to see the world!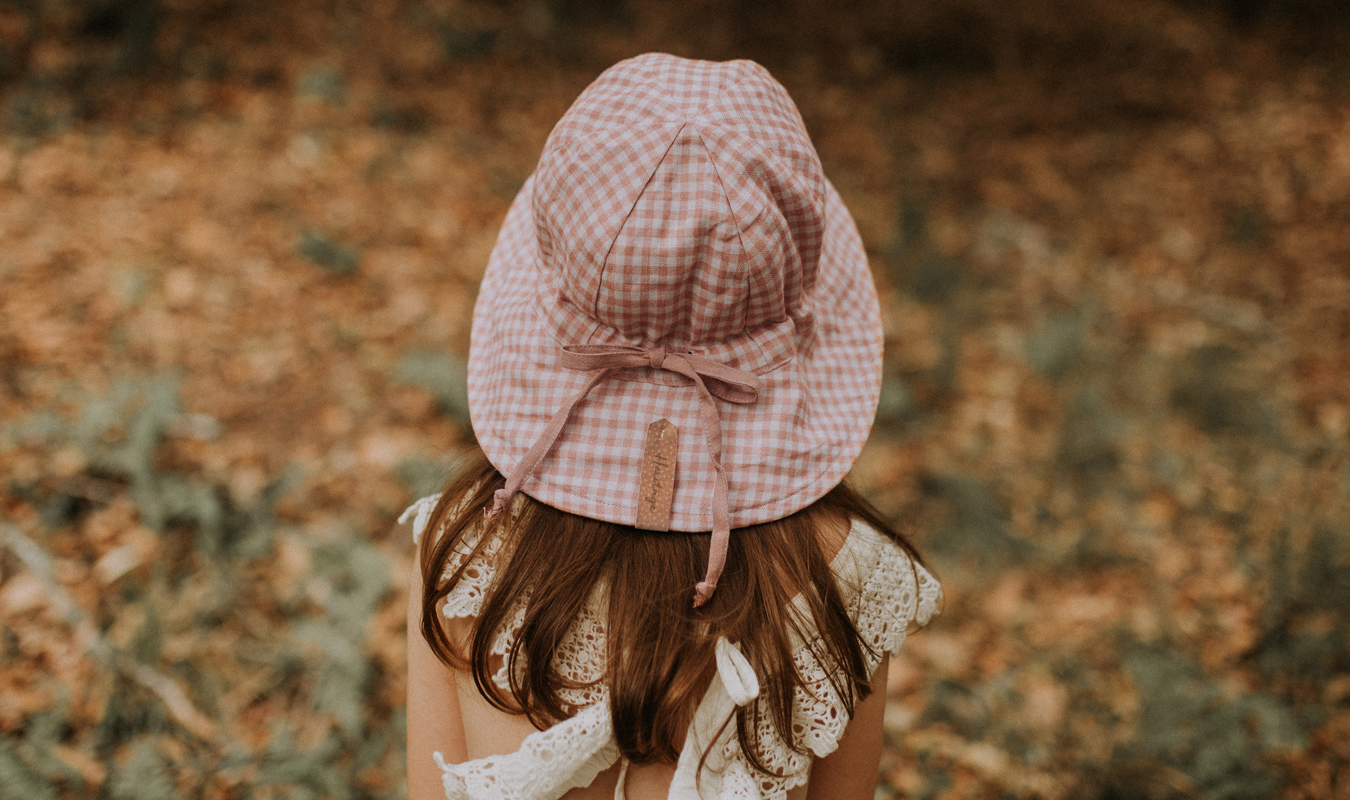 Adjustable styles that grow with your child You can't get a better fitting hat than one you can custom size! All the children's flap hat and bucket hats have adjustable elastic ties at the back that span up to five centimetres in size. The elasticised chin ties also allow stretch and comfort while keeping hats in place. Find out more about our sizing for Heritage here.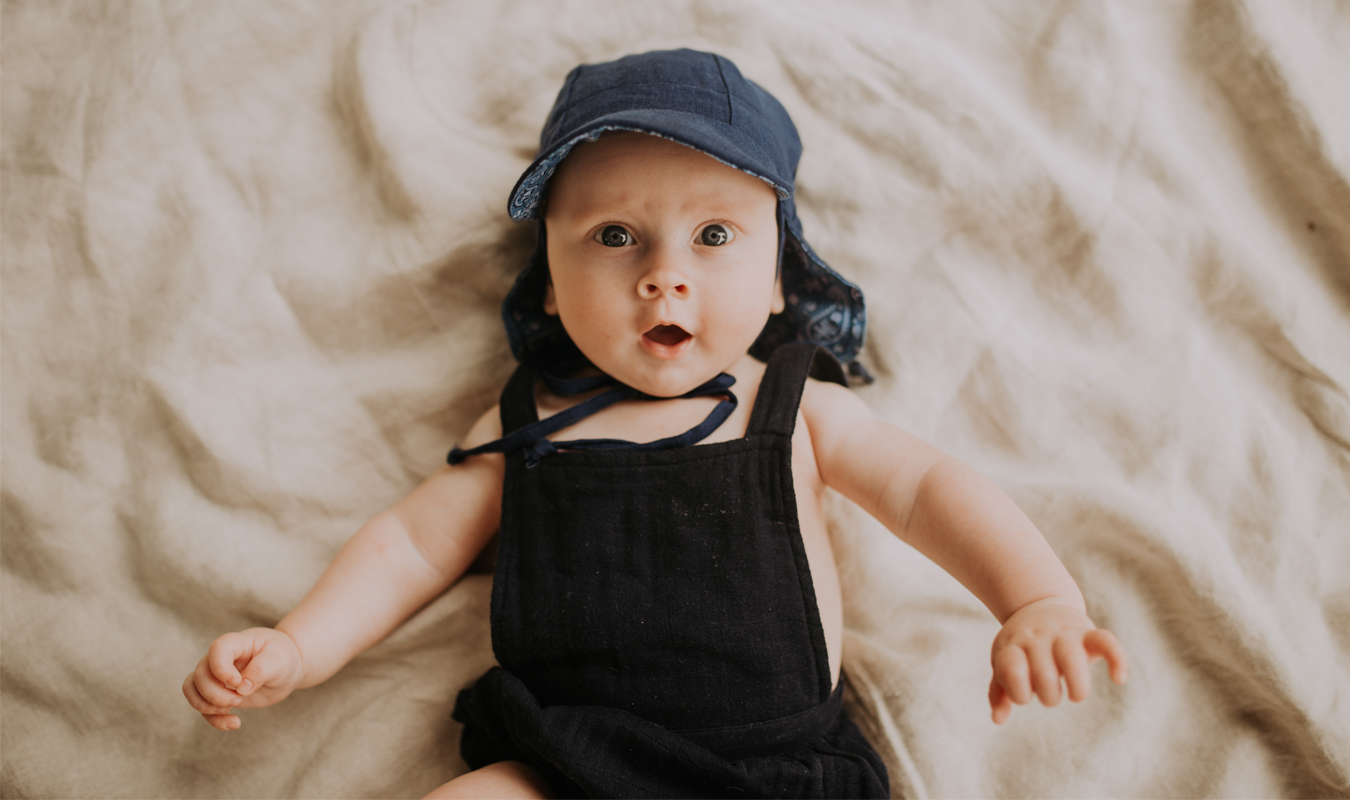 Lightweight and cool Despite two layers of fabric for the reversibility, this range is incredibly lightweight, soft and cool on heads. They're so light, you won't even notice you're wearing one, making them perfect for kids who fuss over hats.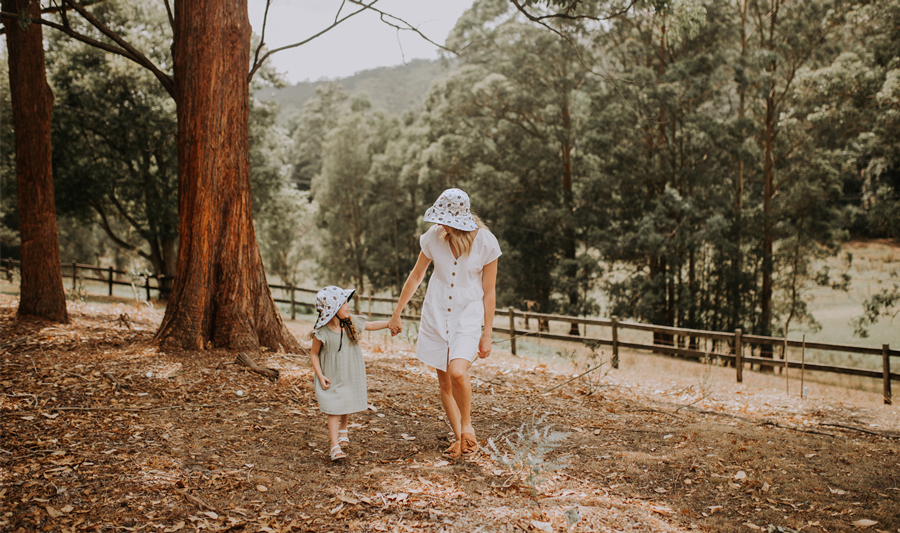 Timeless style for matchy mums and kids Just like our previous Heritage collection, this new and improved earthy collection looks to nature for its palette – olive greens, mustards, stones, dusty pinks and navy feature in the base range, while classic stripes, ginghams, florals and Australiana motifs make up the patterns. It's a classic aesthetic that stylish mums will love for their kids – and themselves. The women's range coordinates with the a select few hats across different styles for the ultimate in mummy-and-me matchiness.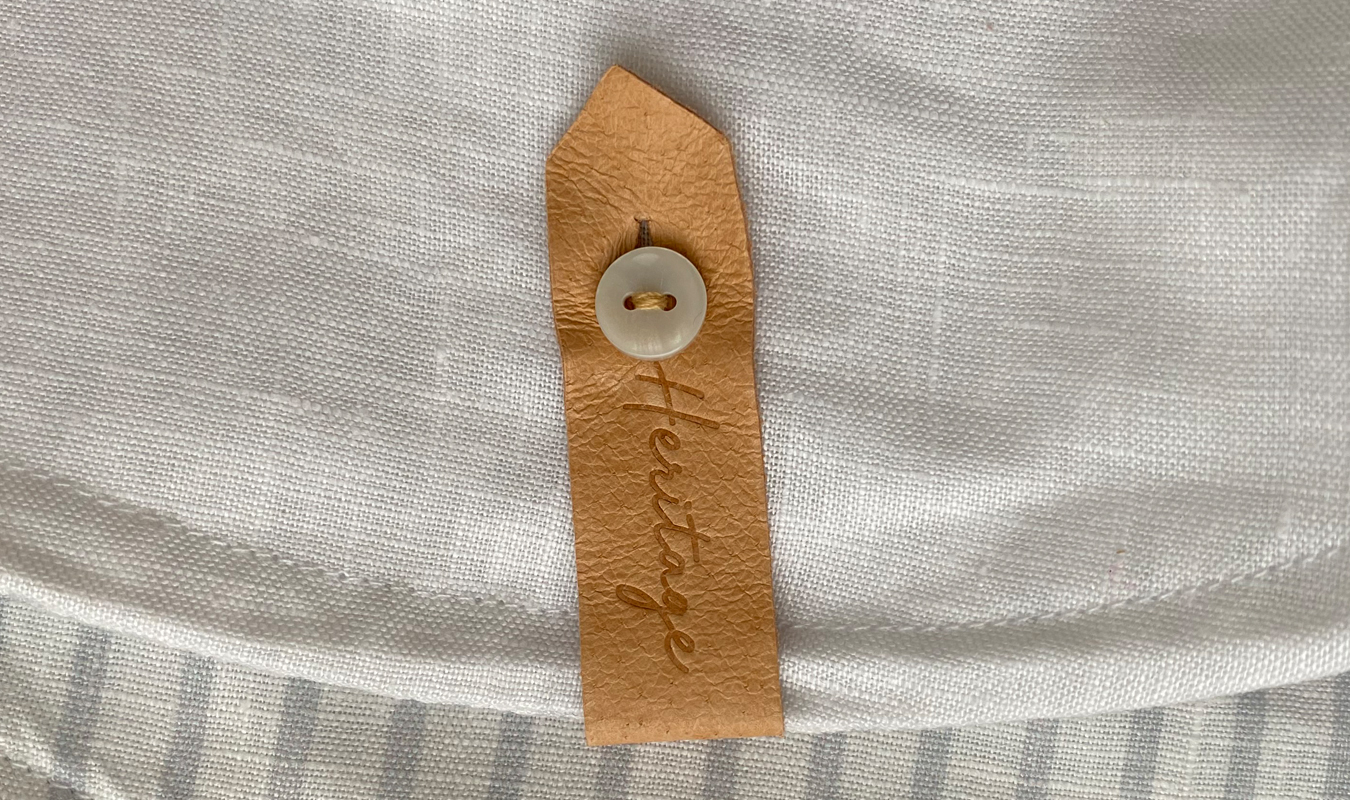 It's all about the details With beautifully sewn and elasticised ties, a slightly longer back on the sun hats, and beautiful stich details on some of the brims, the new Heritage range has one more extra style surprise: a button-up leather "return-to" label that keeps personal details a secret until needed.
Meet the new styles…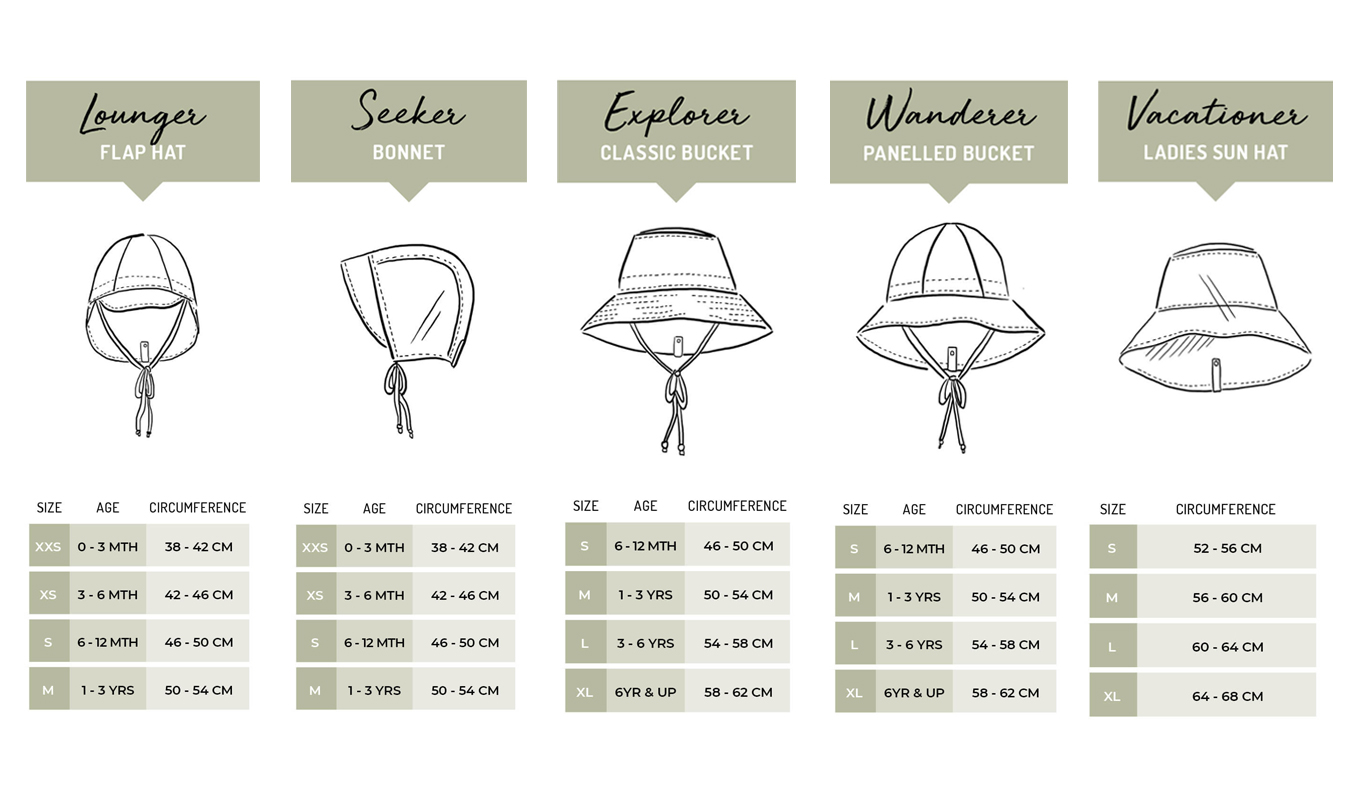 Lounger Flap Hat: For newborns and toddlers. Adjustable ties at the back allow a four-centimetre size span, elasticised chin straps keep hats in place.
Seeker Bonnet: A little whimsical for those who love yesteryear style. Soft but sturdy brims protect and frame cute faces.
Wanderer Panelled Bucket: Deep panelled crowns and adjustable ribbons at the back allow hats to grow with your child. Brims are anti-flop yet flexible.
Explorer Classic Bucket: With a tapered crown, these hats have thick adjustable ties at the back for the perfect fit, and anti-flop yet flexible brims.
Vacationer Ladies Sun Hat With wide brims and roomy crowns, this versatile shape suits all kinds of fashion styles.
Bundle + save!
Get even more value for money with our Heritage Mini & Mummy bundles! Choose one baby/toddler/child's hat and a Ladies sun hat and save UP TO $17.90. Added bonus: all our bundles now come with FREE shipping! Shop our Bundles here.