How to survive being a sideline spectator this winter sports season.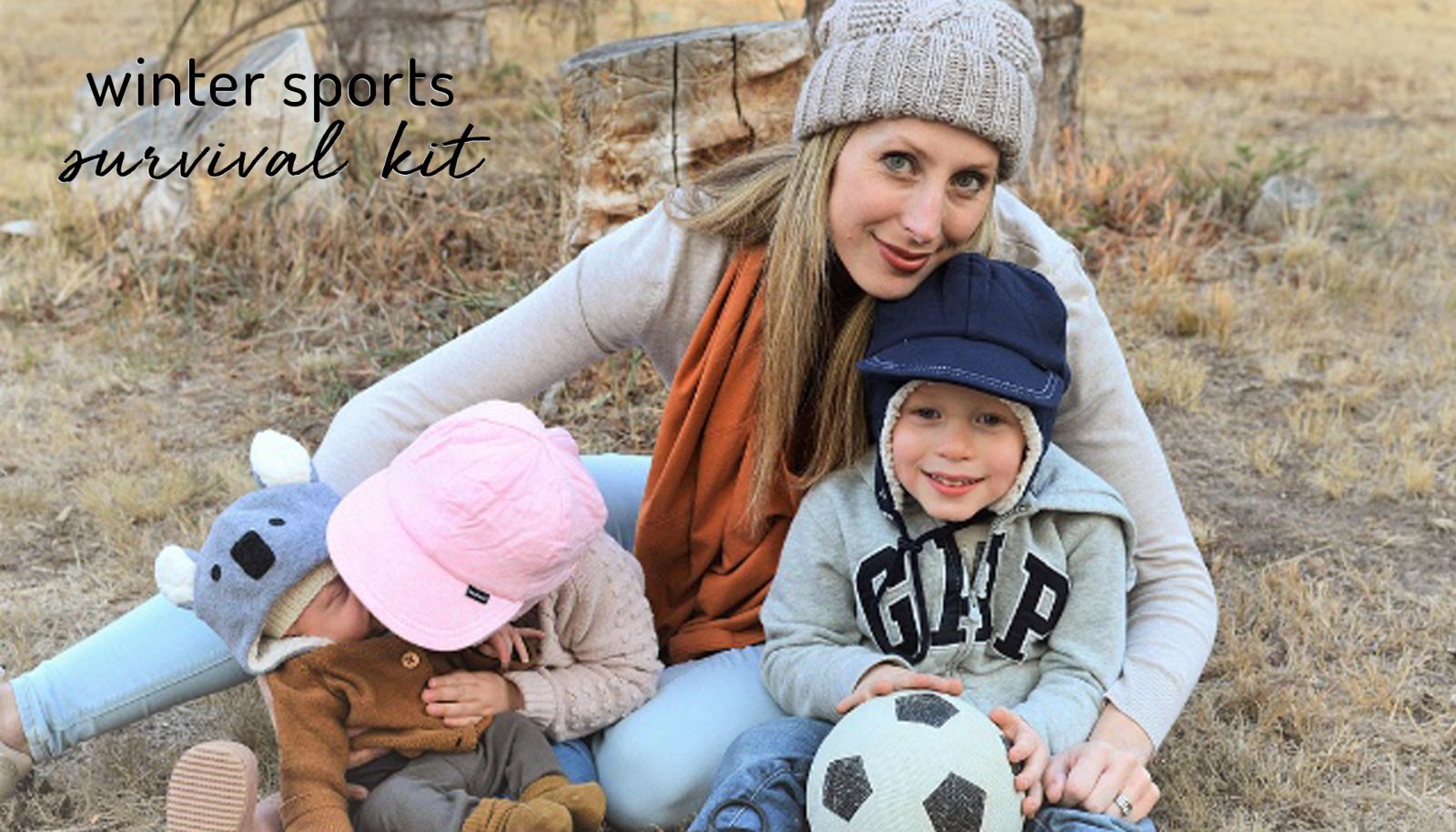 If you've recently joined Team Winter Sports Parents, you'll know it's bloody FREEZING sometimes out there on the sidelines. Netball, footy, hockey, baseball, soccer - whatever it is, it's hard to be an effective cheerleader when you're shivering. It's also impossible to enjoy sport when younger siblings are demanding food every two seconds or have put the "I'm bored" whine on repeat.
We've rounded up some essentials (and some not-so-essential but kinda amusing items) to keep in your car to not only keep that cheer squad warm and more comfortable but occupied too! All recommended by those in the know.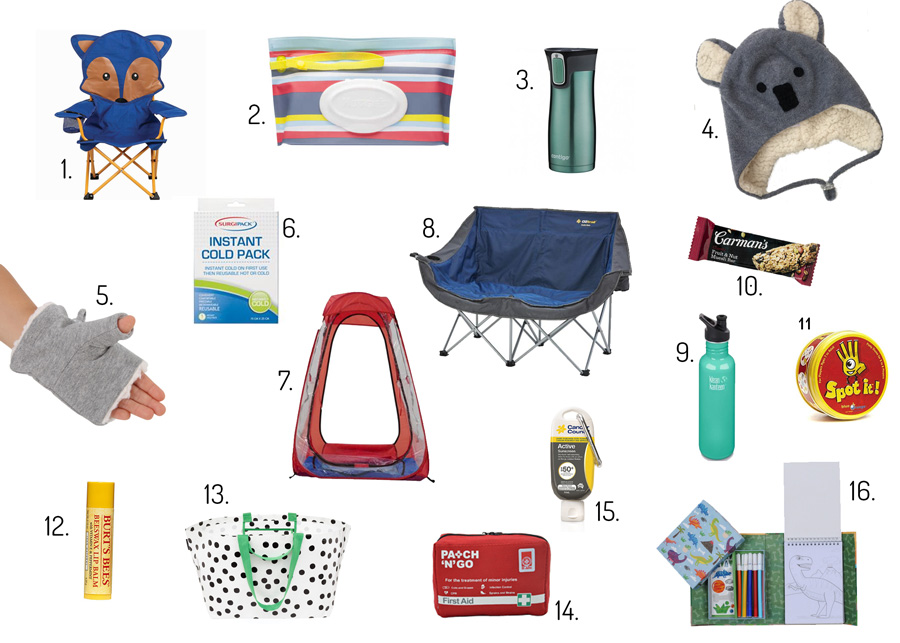 1. Kids Chair As great as a blanket is, kids will always end up wanting to sit on a chair if there is one - or you - so you might as well get a mini version for them.
Kids Animal Camp Chair in Fox, $17.99 (on sale, normally 29.99), BCF
2. Baby wipes Even if your babies are not even remotely close to being babies anymore, wipes are gold for cleaning mud off knees, freshening up sweaty faces, washing away sticky and suspicious things off fingers and more. This travel pack size can be refilled.
Huggies Clutch 'N' Go Thick Baby Wipes Pack, $6, Big W
3. Reusable insulated mug Skip the drive through or questionable canteen coffee and save yourself some $$ (and the environment too!) with this insulated mug perfect for the sidelines. It's leak-proof when closed and keeps your warm drinks warm for up to five hours, so you might actually get a chance to drink a whole cup of coffee or tea! Wouldn't that be a change!?
Contigo Insulated Stainless Steel West Loop Mug in Jade, $48.95, Biome
4. Warm beanie It gets cold when you're not the one running around, so keep little spectators all rugged up with one of our fun character beanies. Koalas for kids of all ages, or teddy beanies for the littler ones. So-soft sherpa lining keeps heads and ears toasty warm and the chin strap can enclose it around faces even more.
Koala Fleecy Beanie, $32.95, Bedhead Hats
5. Gloves or mittens Perfect for those early mornings, our fingerless gloves keep hands warm but don't restrict finger movement. These are also brilliant for school kids who complain about too-cold fingers while writing in their first lessons (well, my kids did until I bought them these!) Available in Marle Grey, Baby Pink Marle, Denim, Navy and Red.
Fleecy Fingerless Kids Winter Mittens in Grey Marle, $26.95, Bedhead Hats
6. Instant ice It's hard seeing your kids cop an injury on the field and while ice packs are usually at the ready with team kits, it's good to have your own for the drive home or for other playground incidents! This one doesn't require freezing for the first go so can be kept in your bag or car for emergencies. It instantly freezes when needed and afterwards can be reused as either a hot or cold pack, so isn't just a one-off use.
Surgipack Instant Cold Reusable Hot/Cold Pack, $7.49, Chemist Warehouse
7. Spectator tent This is kind of one of those products you joke about "how great would it be if..." not really expecting anyone to actually put it into production. Like canned air. And yet here we are! A totally enclosable tent with clear sides so you don't miss a minute of the action. Safe from rain and wind and fits a chair too for total comfort. OR you could lock the siblings in there with their games and colouring in - wonder if it's soundproof?!?
Pop up Sports Tent Sun Shelter, $81, Catch
8. Fold-up chair For YOU. Keep comfy with a simple fold-out chair. Or, stay extra warm with a second body in a double fold-out chair. This one has drink holders on both sides and wine glass clips if you're feeling extra fancy.
OZtrail Double Moon Chair, $69, Big W
9. Drink bottles For everyone - players and spectators. Ditch the plastic and grab a stainless steel bottle - they're also great for keeping drinks colder for longer. This one has a powder-coated finish on the inside that doesn't retain or leech flavours, so your drink doesn't have a funny taste like some stainless steel bottles have. It has a large mouth that makes cleaning easy as well as allowing ice cubes to easily be inserted. It can also be recycled at the end of its (long!) life.
Klean Kanteen Classic Stainless Steel Water Bottle 800ml in Sea Crest, $35.95, Biome
10. Foooooood! If your child doesn't ask for food or snacks every 20 minutes than please share your tips and tricks! But even though they don't need it, even though the entire time you're away from home might equal 40 minutes, take food with you. Because the sport stars will be starving after their activity, you might be nervous-hungry, and you can bet your bottom the spectator siblings will request something before you've even opened your chair. This will allow you to actually watch a few minutes of the game! Museli bars and crackers are ideal. If you love to cook, try this recipe for a delicious version of a no-bake homemade granola bar with rice bubbles and quick oats.
Carman's Classic Fruit & Nut Bars, $5.60, Woolworths
11. A game Something small and travel-ly is perfect - just nothing too fiddly. This game is ideal. It's small, comes in a cute tin and includes several different games with the same cards. It's also very clever and keeps kids (and grown ups) content for ages. It's like a grown up version of Snap.
Spot it! $14.95, Gameology. Or, Spot it! Animal version, $15, Big W
12. Lip balm Cold and wind can wreak havoc on lips and overenthusiastic sideline screaming just helps them split quicker. True story! Keep this in your pocket for all the family to use: it's not tinted, overly sticky/greasy/glossy and is free from all the nasty stuff, so great for everyone.
Burt's Bees Beeswax Lip Balm, $6.50, Coles
13. Tote bag You need something big to fit all those bits and pieces in. These ones are perfect - great for swimming and the beach too as they fit allll the towels, clothes and wet bags. Generously sized 85cm wide by 35cm high, it's made from recycled plastic and has two different sized comfy woven handles and an internal zip pocket for valuables. It also folds up to next to nothing when not in use.
Odd Spot Oversize Tote, $24.95, Project Ten
14. First-aid kit Here's hoping you'll never need to use it aside from the fix-all bandaids! But just in case, this one has all you'll need, is compact and even comes with belt loops should you feel the need to take it on a bushwalk or become the dedicated official team medic.
Patch 'n' Go First Aid Kit, $23.62, St John
15. Sunscreen In case you hadn't noticed, we're big on sun safety here at Bedhead Hats! And the sun doesn't stop shining even if it's close to 0 degrees. In fact, there are only four weeks of the year when the UV level is low enough that you wouldn't need sun protection. So rug up but keep those exposed bits safe. This sunscreen comes in a handy hand-sized refillable bottle that can clip onto the handle of your bag or kid's sports kit.
Active Handy Clip, $10.95, Cancer Council
16. Colouring in Clearly not for the sporty child, but those cheering them on. But after that cheering on wears off, you'll need something else to help them occupy their time. Tiger Tribe have great activity boxes that include colouring sheets, stickers and textas all packaged up in a magnetic box.
Colouring Set - Dinosaurs, $20, Tiger Tribe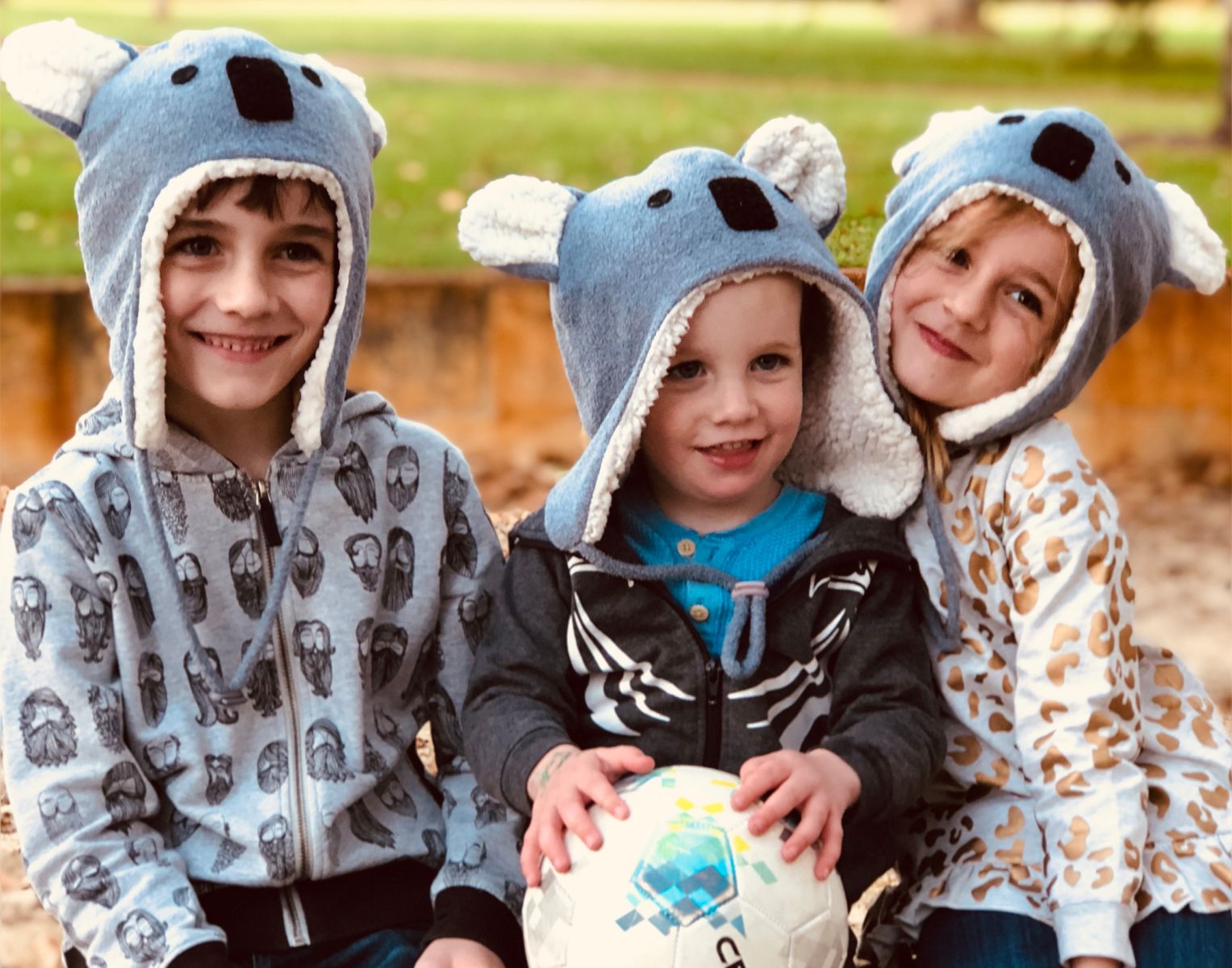 That about sums it up. Who knew kids sport was so involved? Just wait until they do a week-long carnival. That's a whole other story! Aside from the winter warmers, most of this kit can be used in Summer too. Just make sure you pack a whole esky if your kid plays cricket!
Did we miss something? What keeps you and your family sane/warm/happy at the big game?
Images courtesy Vicky of @my_sweet_tribe_of_five (top) and Joelene of @henrypipanddee