It's our second annual Month of Mummyhood! We'll be talking all things mothers, motherhood and babies this month on our blog and socials. We've got free hats galore to give away, to be sure to check it all out

here

. First up: Mother's Day!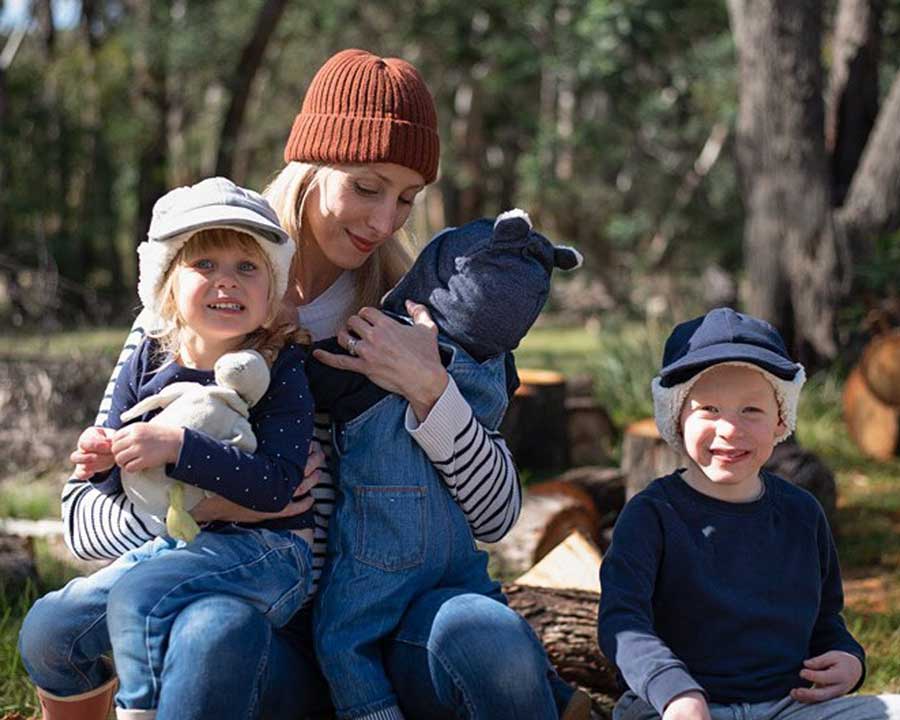 Mother's Day was set to be all sorts of gloomy this year. With most of the world in lockdown and social distancing in full swing, we've been setting ourselves up for a very quiet, home-bound day with immediate family only. As our restrictions start to slowly ease, a socially-distant visit to see Grandma could be on the cards for some. But mostly, we'll be at home and looking for new and unique ways to celebrate all it is to be a mother/grandmother/mother-figure. While we can't predict how your kids and partner will make your day special, here are a few ways you can make it memorable for your own mum, mother-in-law or other special lady in your life if you can't get to see or hug them in person. And a few things to make your day fun too…
Fly in some messages of love
For those who don't have to travel too far… Get those kids drawing and writing letters and stories, and then get them to turn them into paper aeroplanes. Drive over to Nan's house and call her to come into the yard. Then attack! Fly all the paper aeroplanes over the fence into her yard and she can spend the afternoon reading lovely notes, poems, stories and looking at sweet pictures the kids (and you!) have created.
Quiz your kids
We've rounded up a little list of fun questions to ask your kids and film their responses. Sometimes it's good insight into how you're going as a mum. Sometimes it's horrifying what they think of you. Mostly, it's amusing for everyone! Another special thing to do would be film the kids answering the questions but about their grandmother – then you could send it to them on Mother's Day!

Create a trip down memory lane
Spend some time looking through old images and videos of you as a child or time spent with your mum/partner's mum and splice together to create an album or home movie. After an image, take a video of your recollection of the moment. Share a fun, funny or meaningful memory that wasn't captured in time and describe it so vividly they can relive it. Have fun bringing your history into the present – we guarantee they'll be watching it well into the future too.
Film a play or performance
Totally counts as the creative arts section of homeschooling – get the kids to create a performance to film and send to their grandmother or for your own viewing pleasure. They could dance, sing, act a play, make a pots-and-pan band. Get them to come up with costumes and props and set a stage. Have your chattiest child act as the MC and introduce each act.
Enjoy a fancy meal
Dress the whole family up in their best gear, lay out the table with your finest servingware and enjoy a fancy-restaurant-quality evening in your own home. Even if it's eggs on toast. Get the kids to play waiters and serve you – they'll think it's awesome.
Image: Top mum and Bedhead fan Vicky and her sweet children Lexi, Jude and Flynn in their winter gear. @my_sweet_tribe_of_five