Easy Easter Hats: flower bonnet
Date Posted:5 April 2019
---
After some easy Easter Hat Parade creations? We're in the business of making hats, so we thought we'd try our hands at more temporary, crafty styles!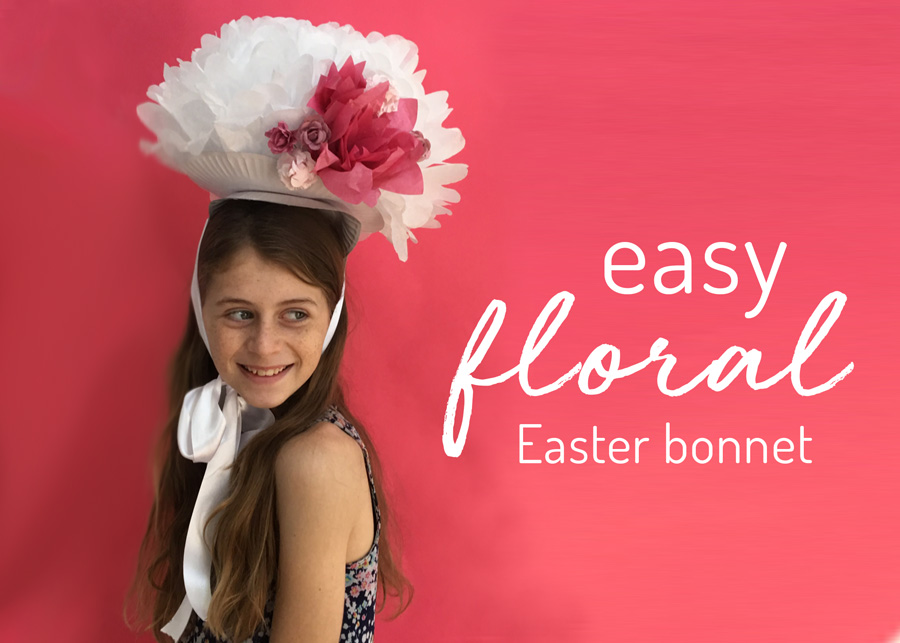 The Easter Hat Parade usually brings with it two very different kinds of emotions for parents: dread or excitement. Which camp are you? Dread can fall into two categories: those who dread having to help their kids. Or those who know they can leave their kids in charge but dread the clean up. We think these hat ideas fall somewhere in the middle - not too insanely creative that you want to hurl a glue gun, but not quite as basic as cut-out paper ears on a cardboard strip. And there is nothing wrong with either of those things. We've come up with three pretty simple hats that you can make together with your children. We're starting with the fancy one - a floral bonnet from made paper plates, paper flowers and tissue paper pom poms. A hot glue gun is required though...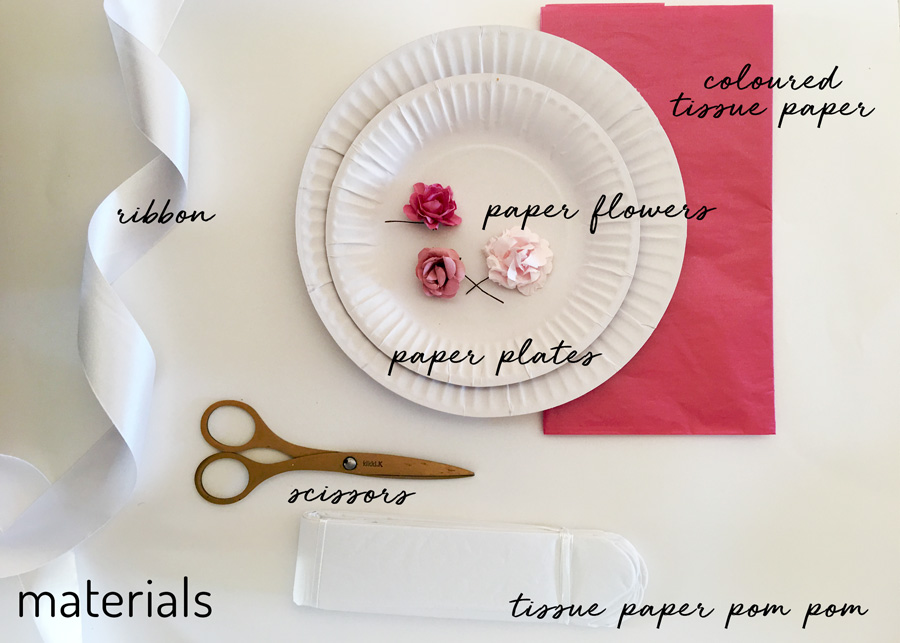 Materials you'll need:
2 paper plates - one small; one large
1 tissue paper pom pom (Kmart, The Reject Shop, any budget craft store will sell these)
Hot glue gun
Paper flowers (these are from The Reject Shop)
Tissue paper
Scissors
Ribbon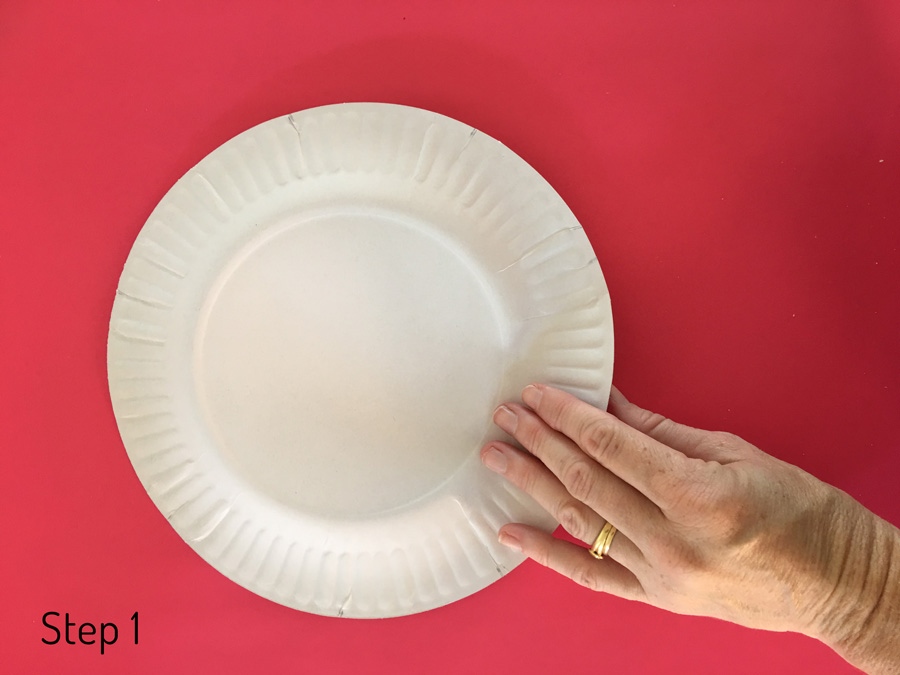 Step 1: Turn the large paper plate over so it's facing down. Now push around the base so it pops "inside out".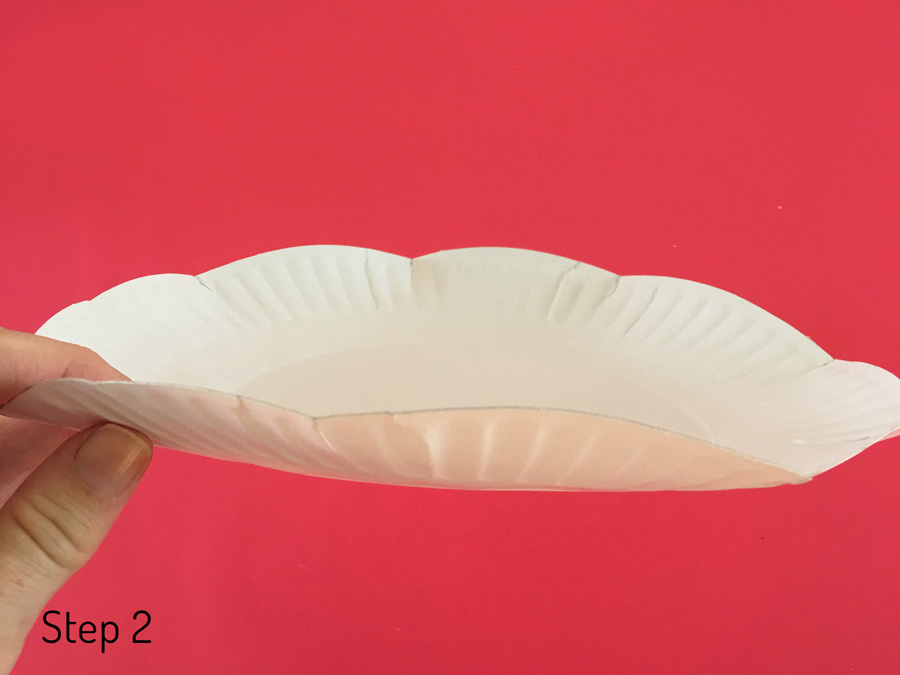 Step 2: Turning it "inside out" creates a kind of flower shape out of the plate.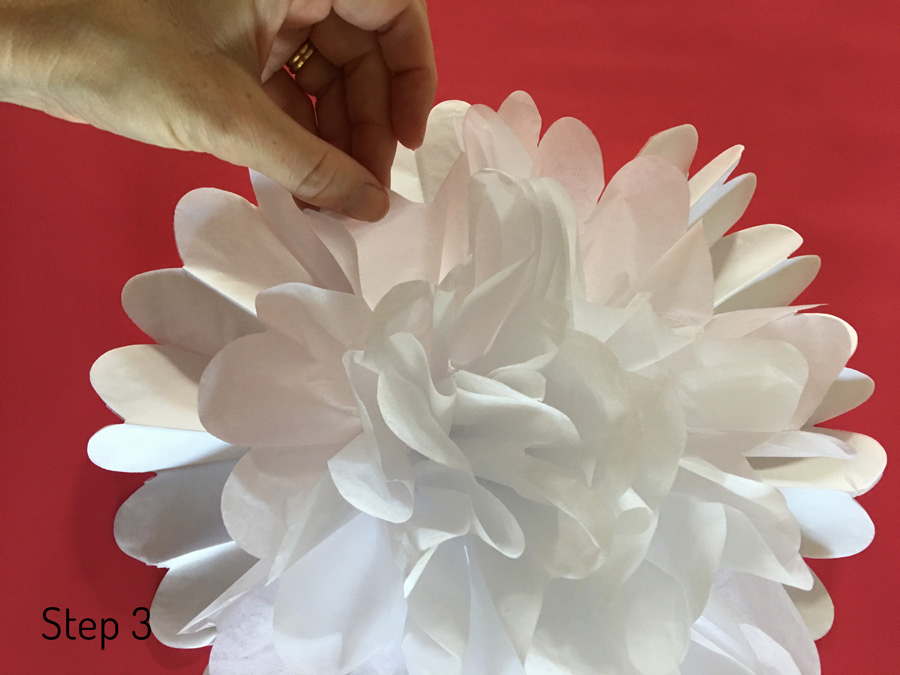 Step 3: Start "puffing" up the tissue paper pom pom by lying it on a flat surface and only pulling all the layers to one side. You want the base to be flat so it sits in the hat. Pull each layer very gently - you have less space to work with seeing as they're all in the same direction so they will get a bit harder as it gets to the end so make sure the first few are pulled up as far as they can.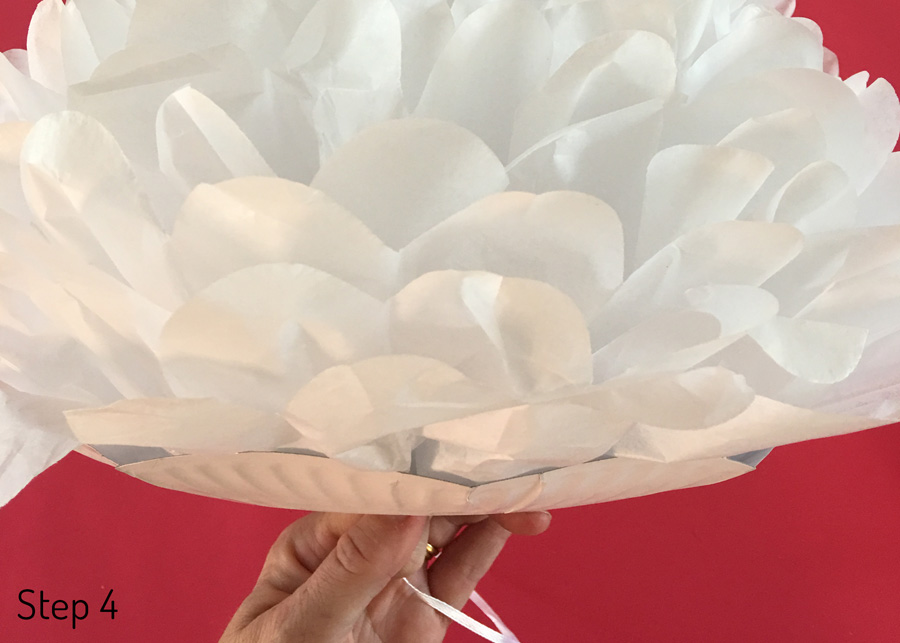 Step 4: Stick the flat base of the pom pom to the inside of the large plate using a hot glue gun. Swirl it around all over the plate to ensure it's stuck on well. Work quickly though - that glue cools down pretty quickly!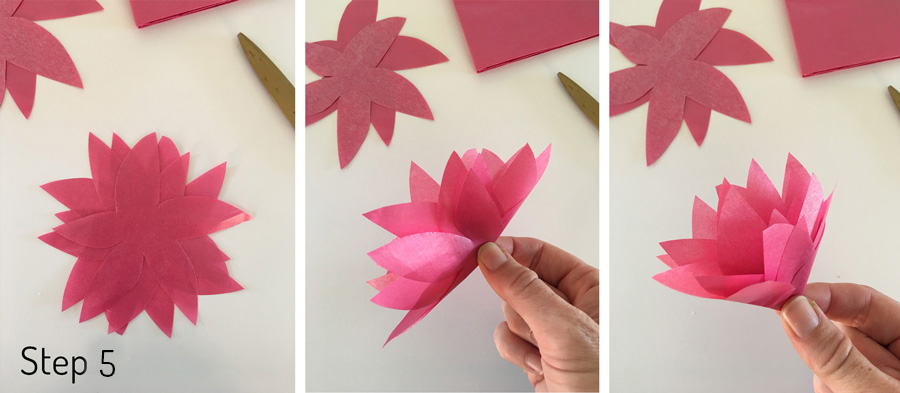 Step 5: Time to make some extra flowers - you want to balance out the hugeness of the pom pom flower with the smallness of the tiny paper flowers by making some super-easy medium-sized ones. Simply cut a pile of tissue paper into a rough flower shape then separate the layers and lie them back into a pile of about 5 but with the petals askew and like a starburst, as in the first image, above. Fold the pile of five flowers in half and then in half again. Pinch and twist the bottom of the flower to keep in place. A little bit of glue will also hold. For our hat we made one large flower and two smaller ones, gluing one of the smaller ones inside the big one for a bit more pouffiness!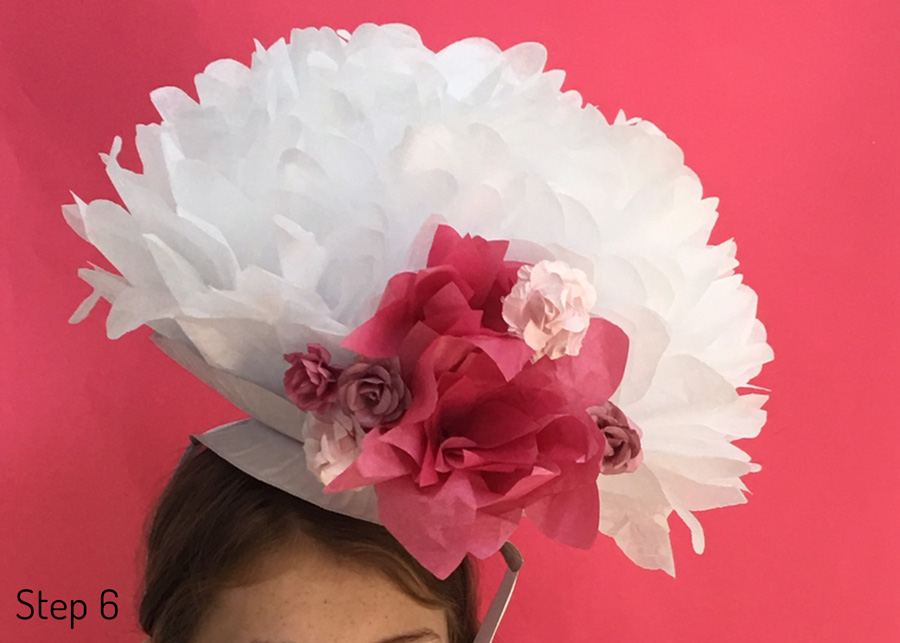 Step 6: Use your hot glue gun to glue your assortment of flowers into the folds of the pom pom where you see fit. They might need a bit of extra glue here and there to stay put - be careful of the hot glue!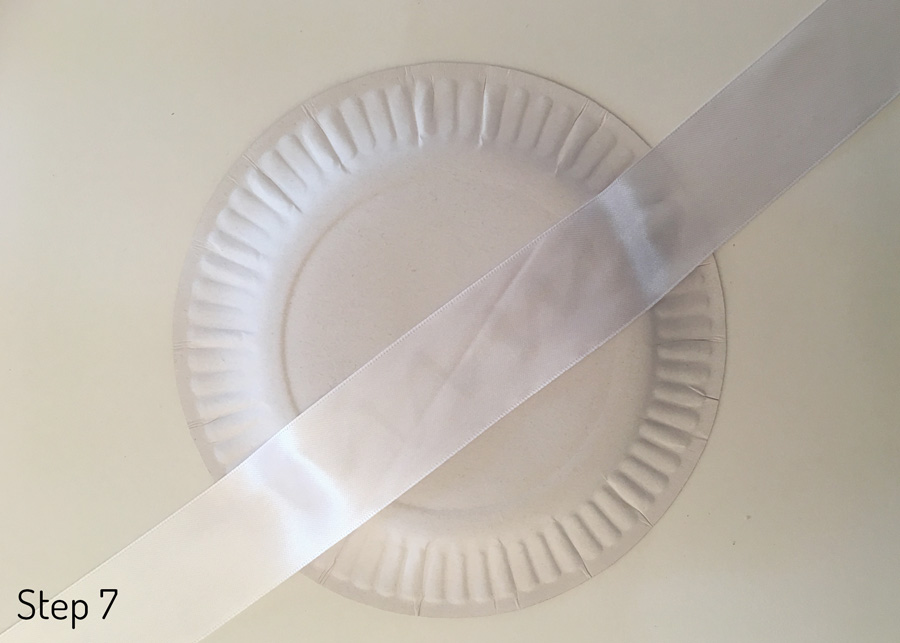 Step 7: Turn the small paper plate over so the back is facing up and use the hot glue gun to attach a length of ribbon to it. Then draw the glue gun over the top of that and press the base of the flower hat's paper plate so they're base to base with the ribbon sandwiched in-between. Once cool the bonnet is ready to wear! Tie around the chin so it's firm on the head - a little bit of a lean on the hat will give it extra My Fair Lady status!
Stay tuned to the blog and our socials - we have two more ideas for you coming up over the next couple of days. Be sure to tag us in your posts if you try any of our ideas! And Happy Easter crafting to you and your little ones!
Check out an easy Feathered Rainbow Hat Wrap here
---
Leave a comment