Easy Easter Hats: feathered rainbow hat wrap
Date Posted:5 April 2019
---
A super-simple and super-colourful band of Eastery goodness that can be worn alone or wrapped around an existing bucket hat (oh! We have some of those if you need one!)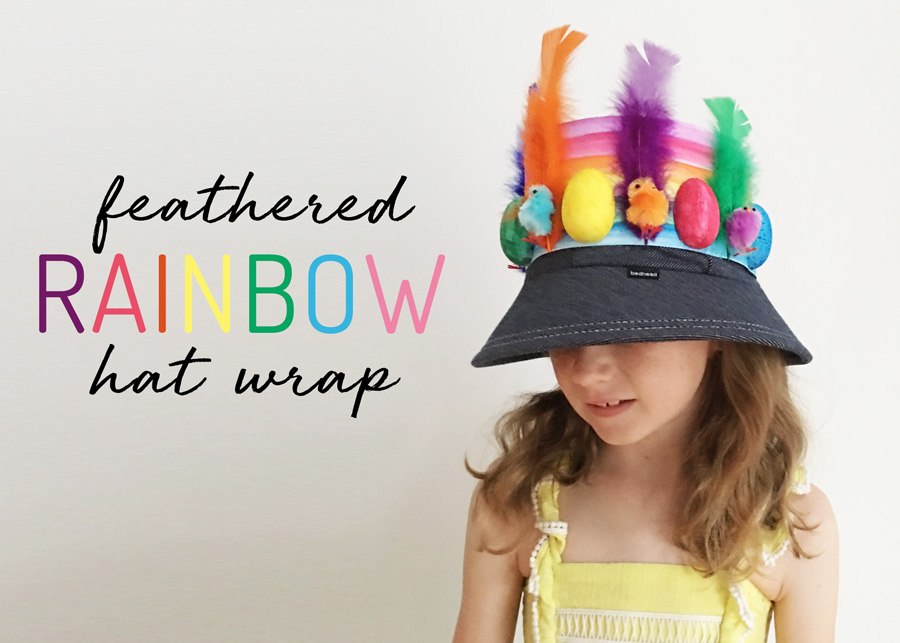 Kids love rainbows. And kids love craft. So we combined those two things for this easy hat that looks great alone or even wrapped around the crown of a hat you already own. Here's how to make it.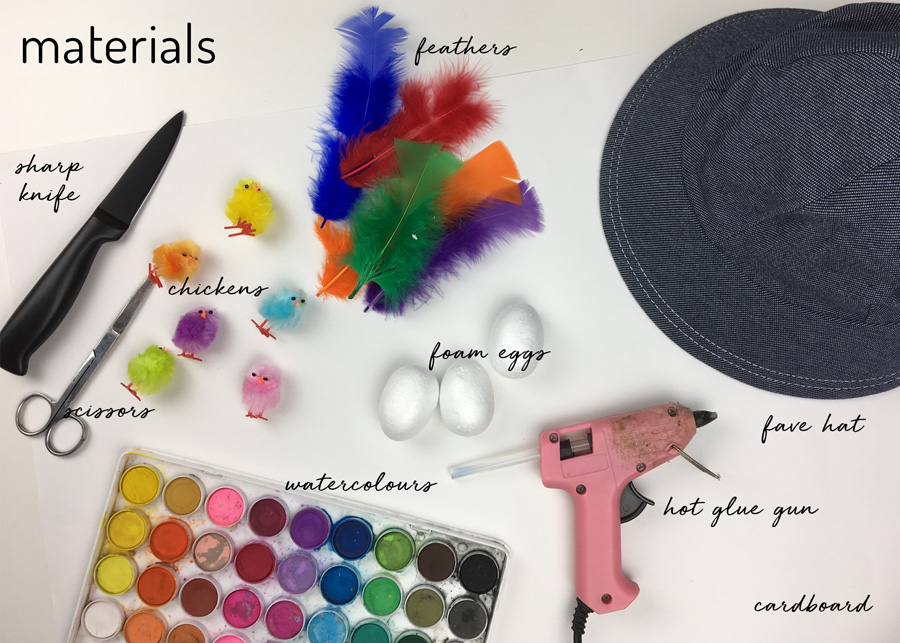 Materials
Sheet of cardboard
Fave hat - this is our best-selling Ponytail Bucket Hat in Denim
Feathers
Foam eggs
Sharp knife
Scissors
Coloured chickens (from craft or budget stores)
Watercolour paints + paintbrush
Hot glue gun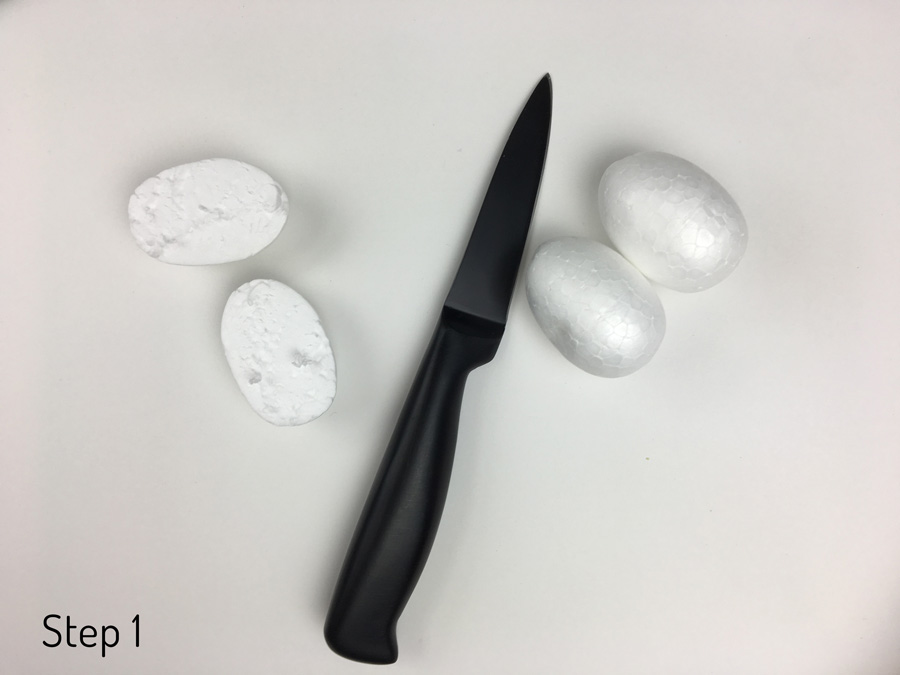 Step 1: Cut the foam eggs in half lengthways so you've doubled them up and the flat back allows them to be glued.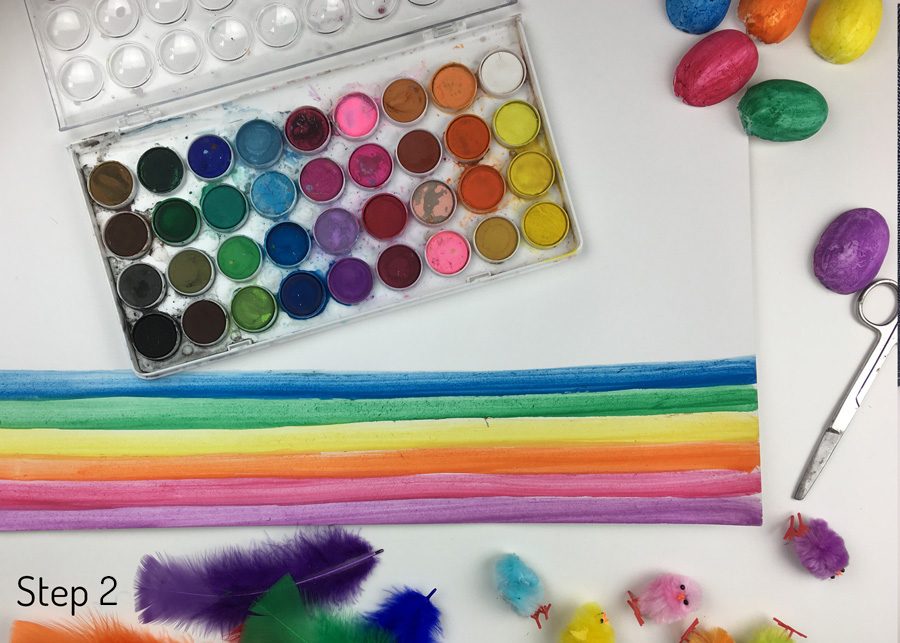 Step 2: Paint rainbow stripes onto the length of the cardboard (or any shapes/pictures your child wants to paint!). Also colour in each of the eggs a bright colour with the watercolours. The trick with painting foam is to have more paint than water on your brush so it doesn't run too much. You might want to do a second coat for real vibrant colours. Leave to dry.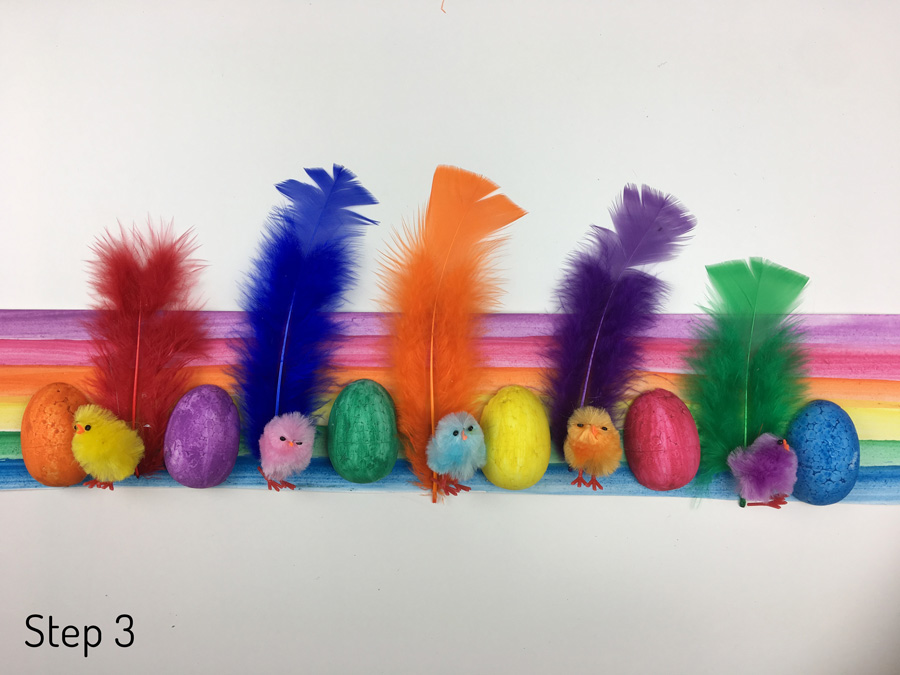 Step 3: Work out your colour pattern - you don't want to accidentally put two of the same colours together - the horror! Ha! The good thing about using a bunch of bright colours is that clashing is part of the charm.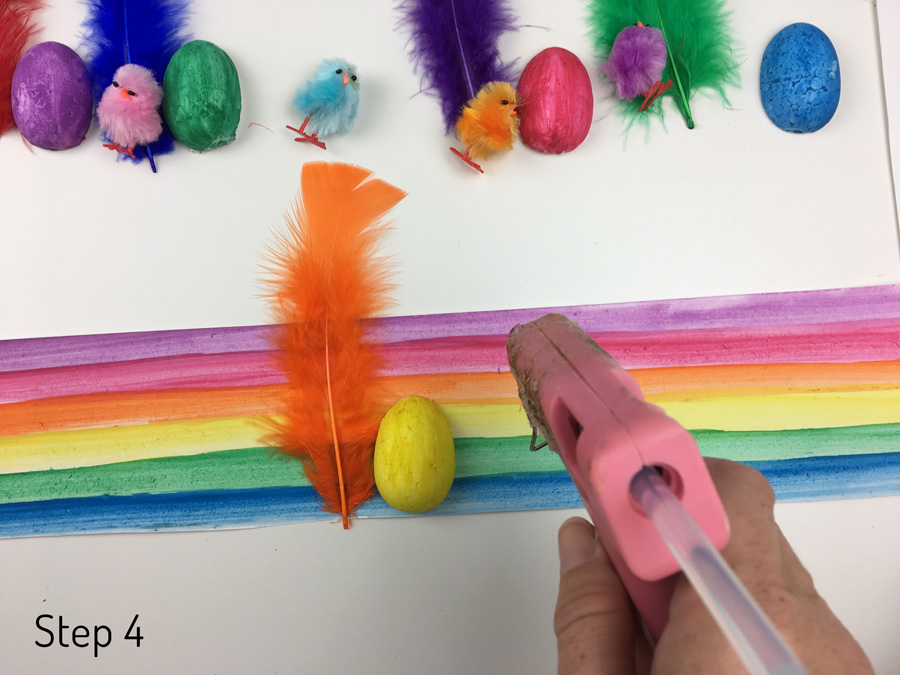 Step 4: Get gluing! Start with the tallest feather front and centre of your cardboard strip and then place an egg next to it, following out and on the other side until all eggs and feathers are done. Careful of the hot glue through the feathers! Don't do the full length of the cardboard - you just want to do the front and sides of the hat so you have space at the back to secure together.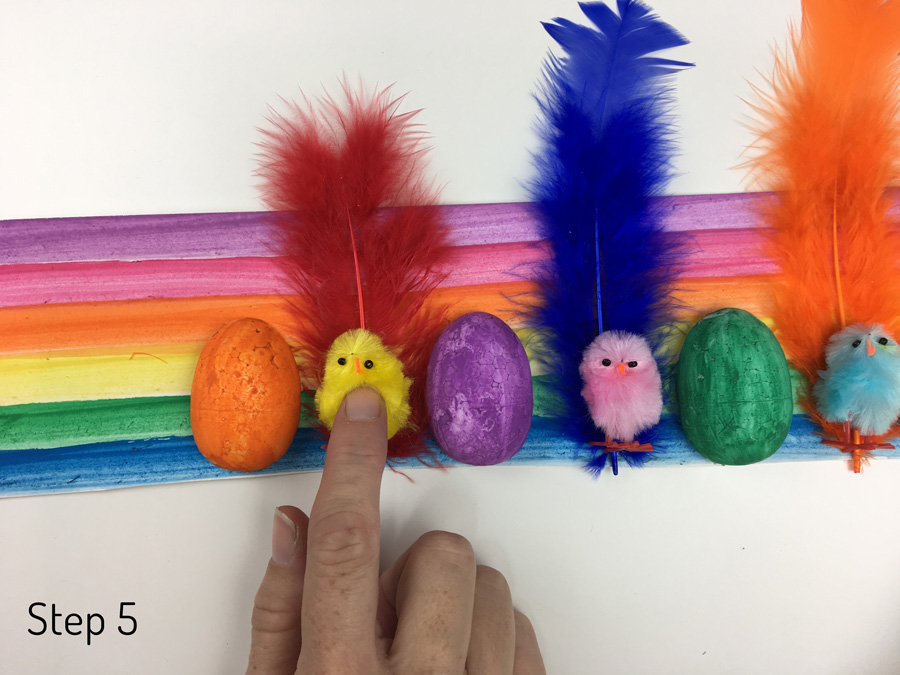 Step 5: The chickens are a bit harder to secure - pop a big blob of hot glue on the cardboard and then you'll have to squish the chicken in place and hold until the glue cools - add a tiny blob to the back of his feet to ensure he's stuck in place.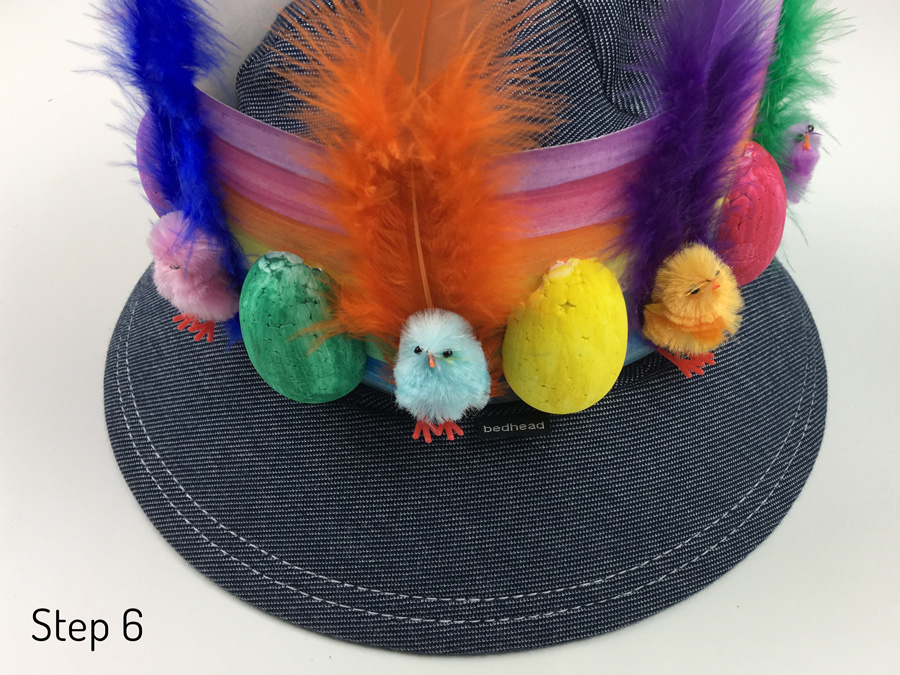 Step 6: Wrap around your hat and secure at the back with a stapler or sticky tape - best to do while the hat is on your child's head! If wearing without the hat, wrap around the head and secure in place.
See? Easy! Not everyone is capable of creating masterpieces - or wants to - but we think bright and cheery is a nice way to go when the base is kept so simple!
Stay tuned for one more idea on Monday. Check out our fabulous Easy Floral Easter Bonnet here.
---
Leave a comment