The Making of Bedhead Hats SS2018 Collection
Date Posted:10 August 2018
---
The SS2018 launch is so close we can barely contain our excitement (eeek!) and after such a great response to our "Who Made Your Hat?" blog, we wanted to give you another inside look and sneak peak to the making of our new range!
Each year at production time, Richelle our Director visits the Bedhead Hats factory in the bustling city of Changzhou, China. She meticulously looks over the production line to make sure your hats come to you in perfect quality.
Every worker in the factory plays an important part in the making of a Bedhead Hat and it couldn't be possible without their expertise.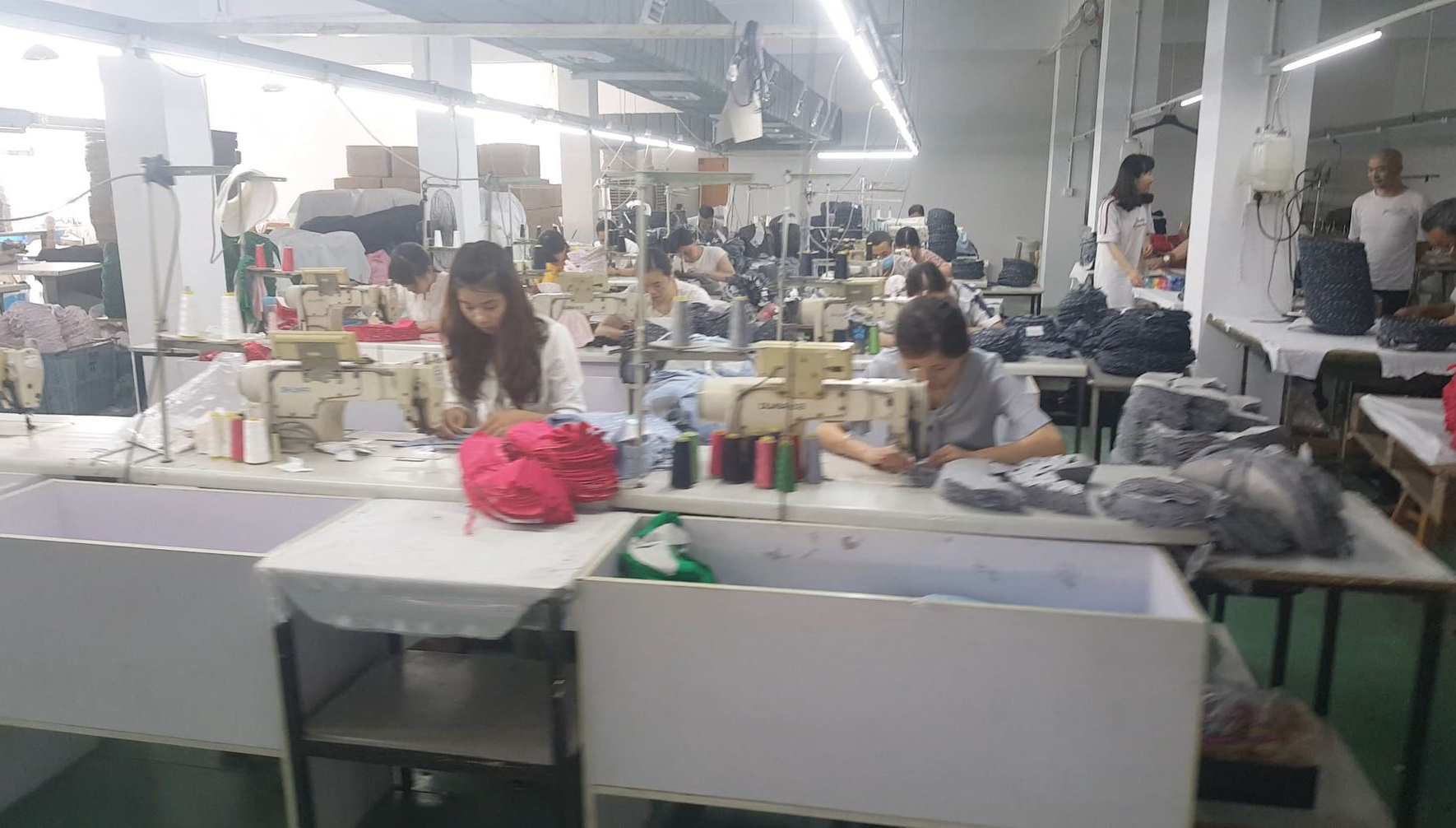 This is Wendy, she's our factory manager's wife. She runs the floor and makes sure everything gets produced on time. She likes to do our baby bucket brims herself because she knows they get out perfect when she puts them in. We love her to bits! "I don't help make anyone's hats but yours" she tells Richelle.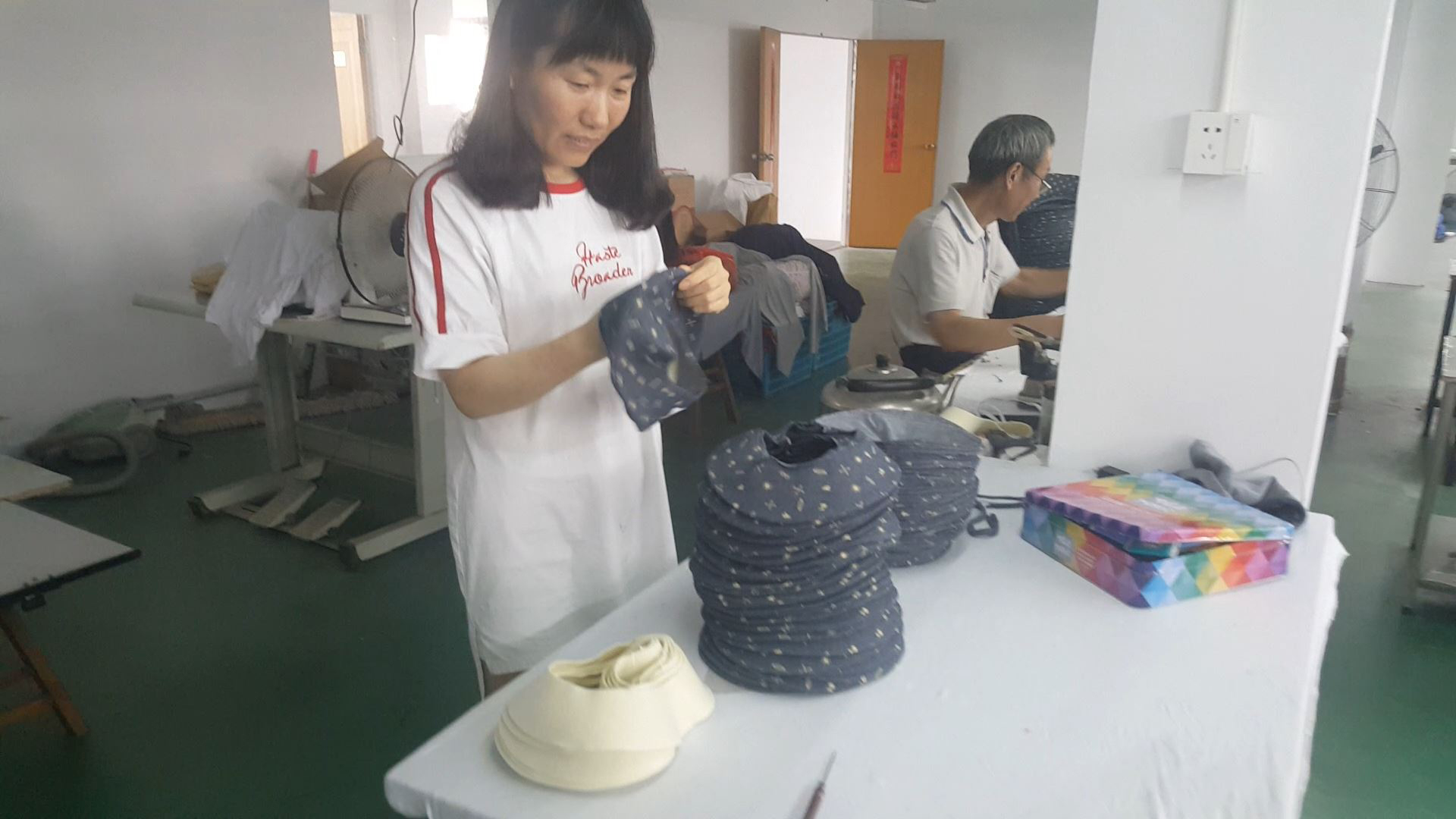 Here's a sneak peak at our gorgeous Hearts print – available in Legionnaire, Baby Bucket and Ponytail Bucket styles. Here a skilled machinist applies the "return to" labels into the back panel of the legionnaire hat. Our "return to" labels are sewn in, not ironed on so they don't come out in the wash! We love attention to detail.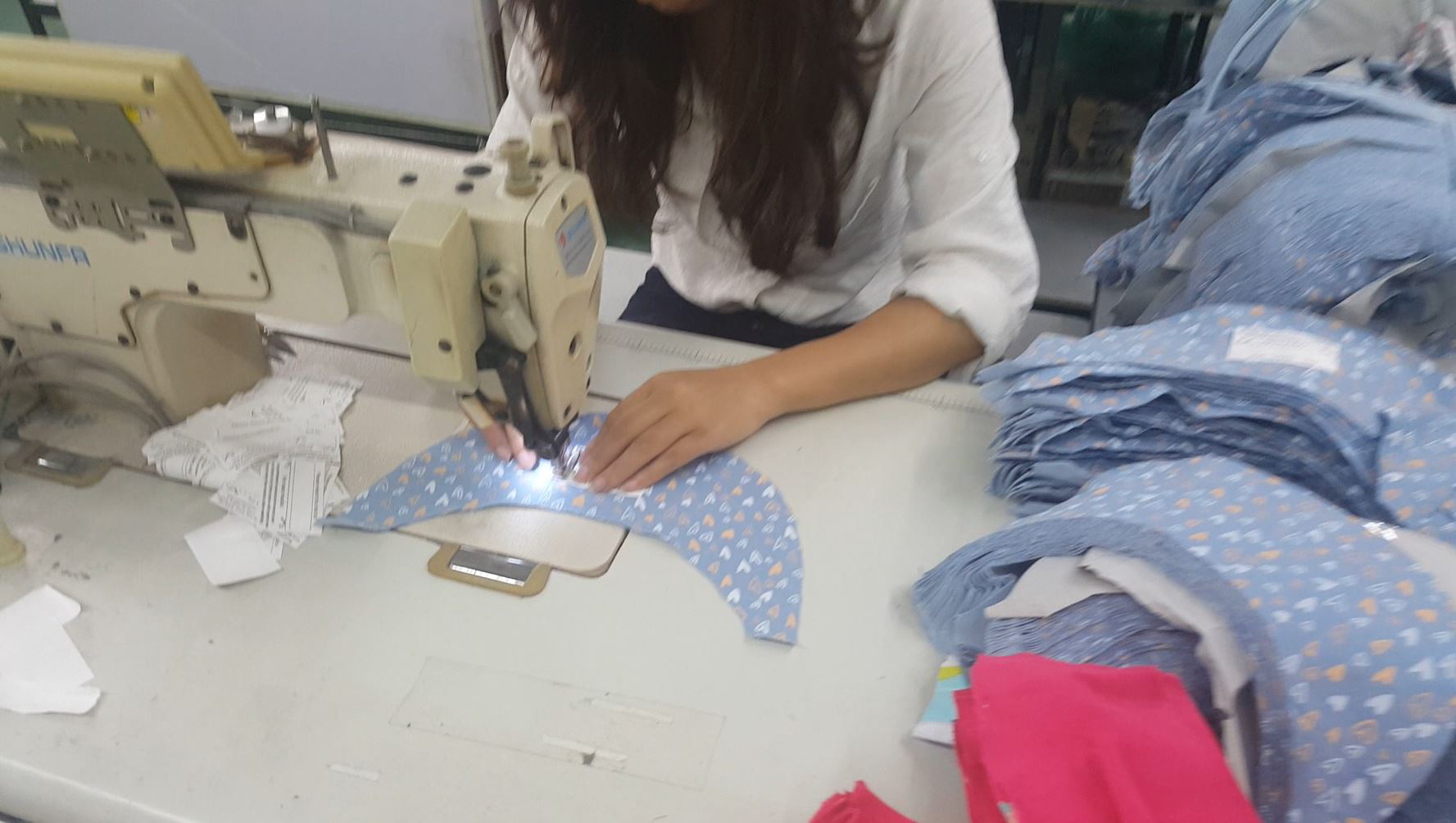 Another sneak peak – here is our beautiful Mia print going through one of the final production stages. If you hate ironing, so do we! Our hats come pre-ironed. This man meticulously presses your hats so they're perfect and ready to go straight onto little heads.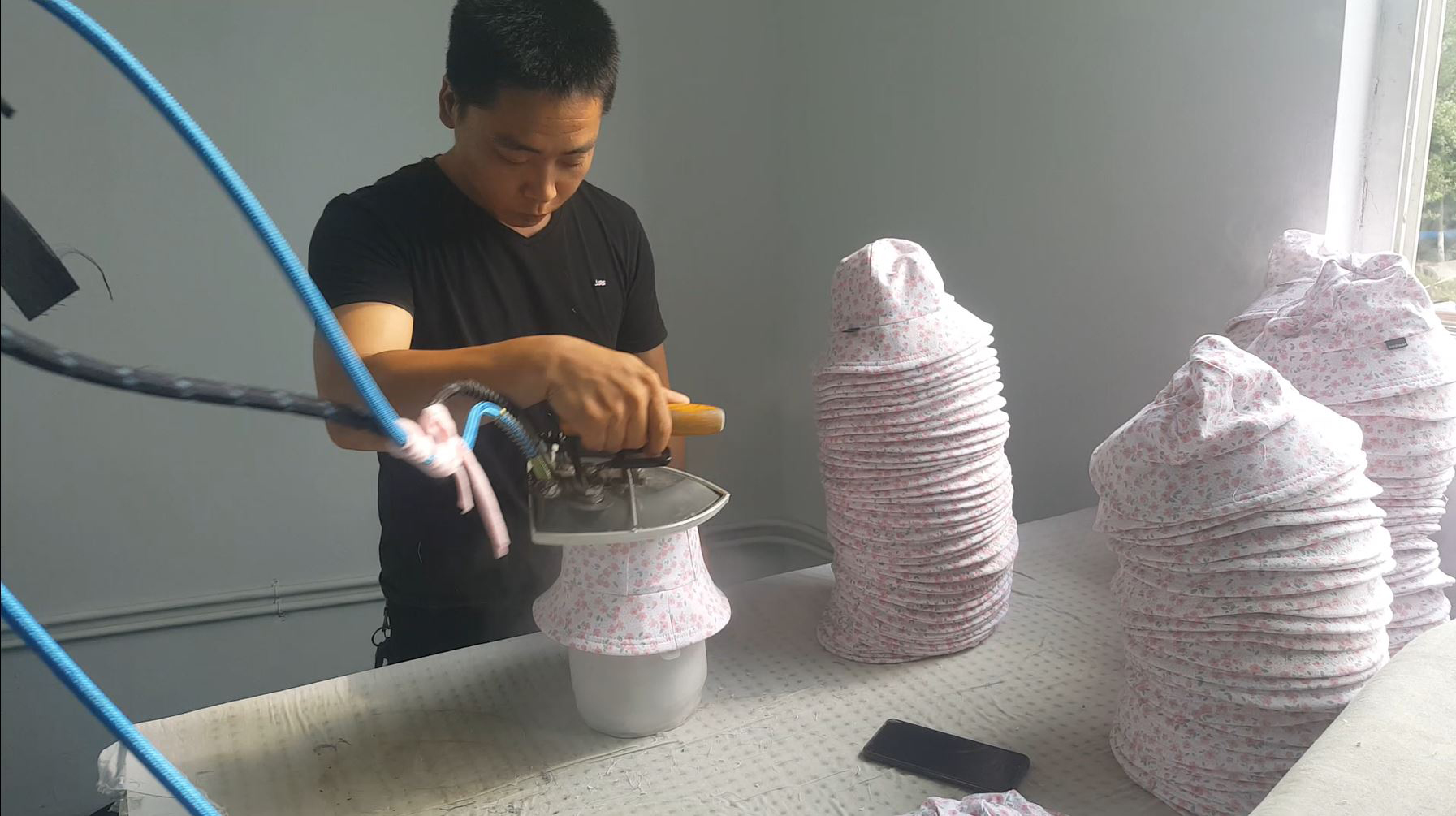 Making our hats can be both messy and thirsty work! This creative machinist has found a great way to keep dust and fibres out of her coffee!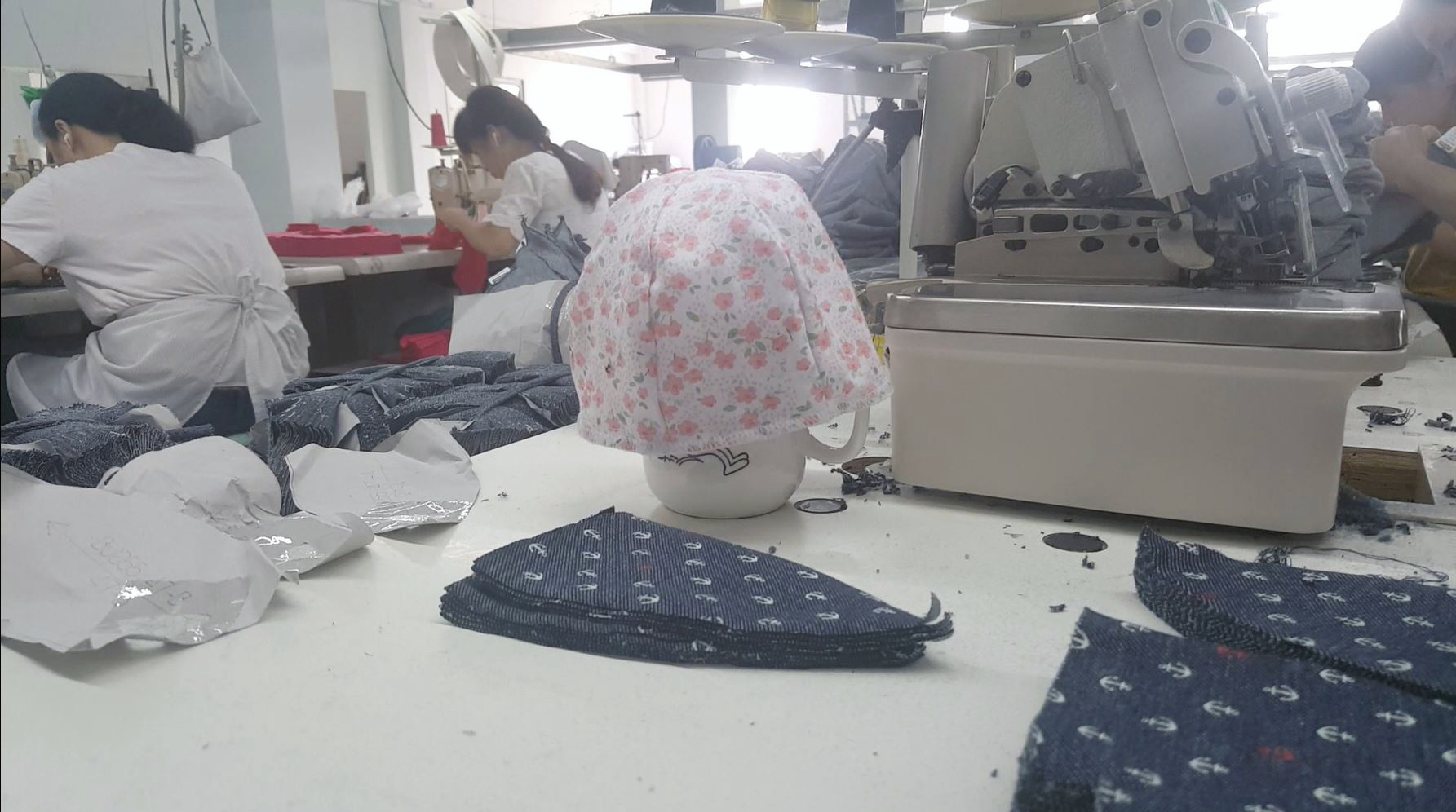 Here are some more of our SS2018 prints fresh on the factory floor!
We can see plenty of little guys and girls LOVING these crocs this Summer (as long as they're just on our hats not in our swimming water – sorry Darwin!)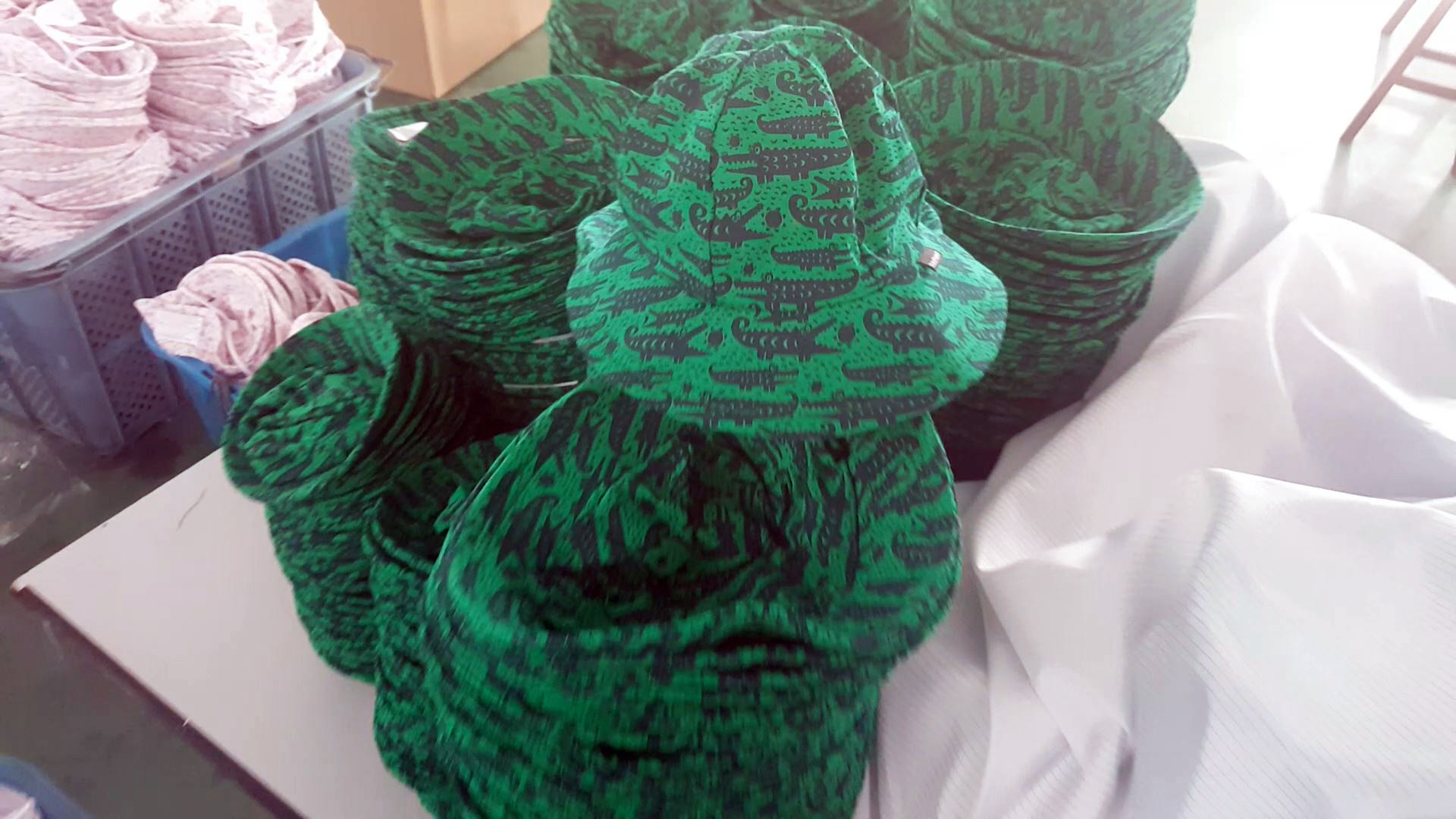 We've got plenty of this Digger print to go around! Our lovely Facebook followers voted to include this print in the range and it's turned out might fine!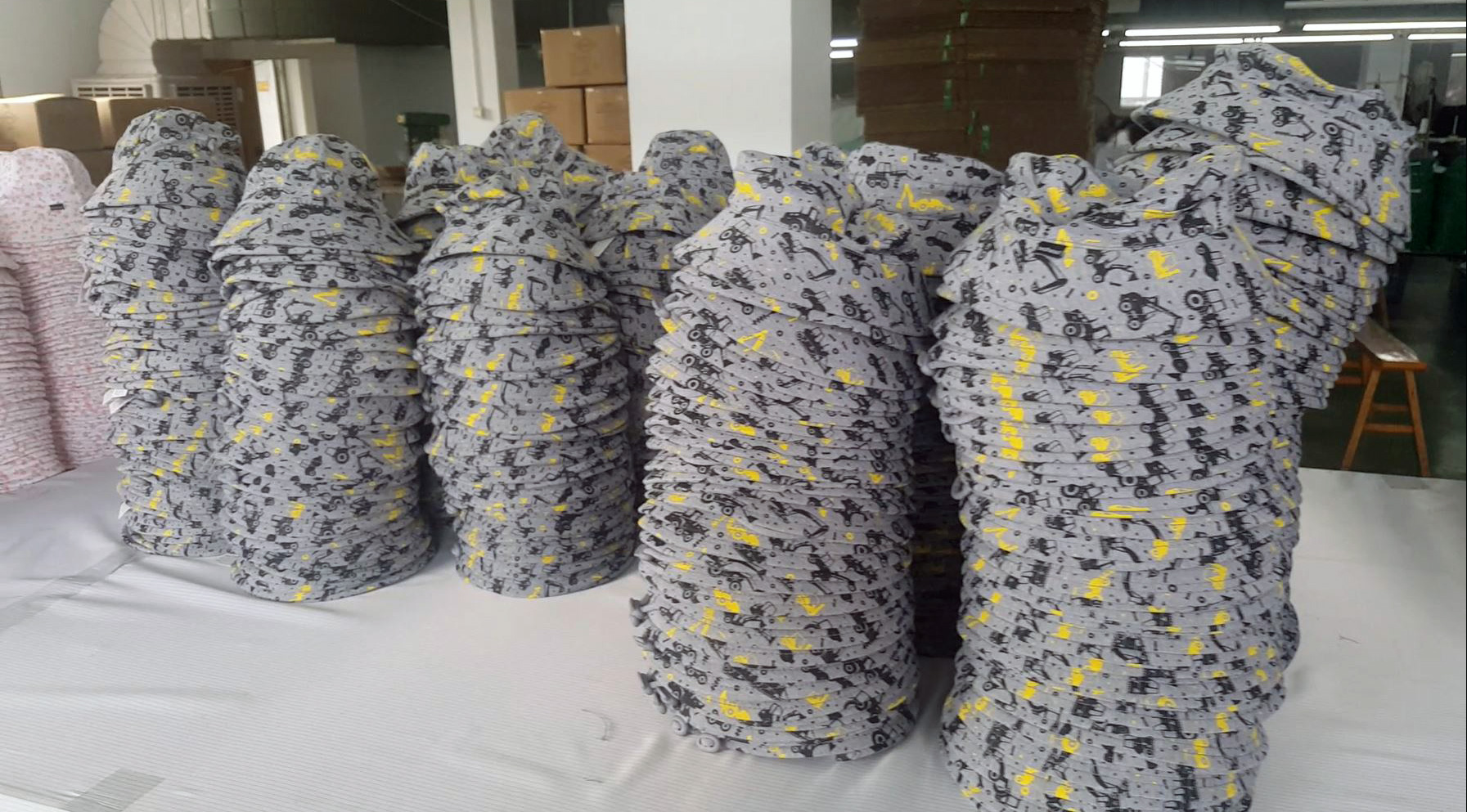 Do you have a little one who loves Super Heroes? Then this Bats print is for you!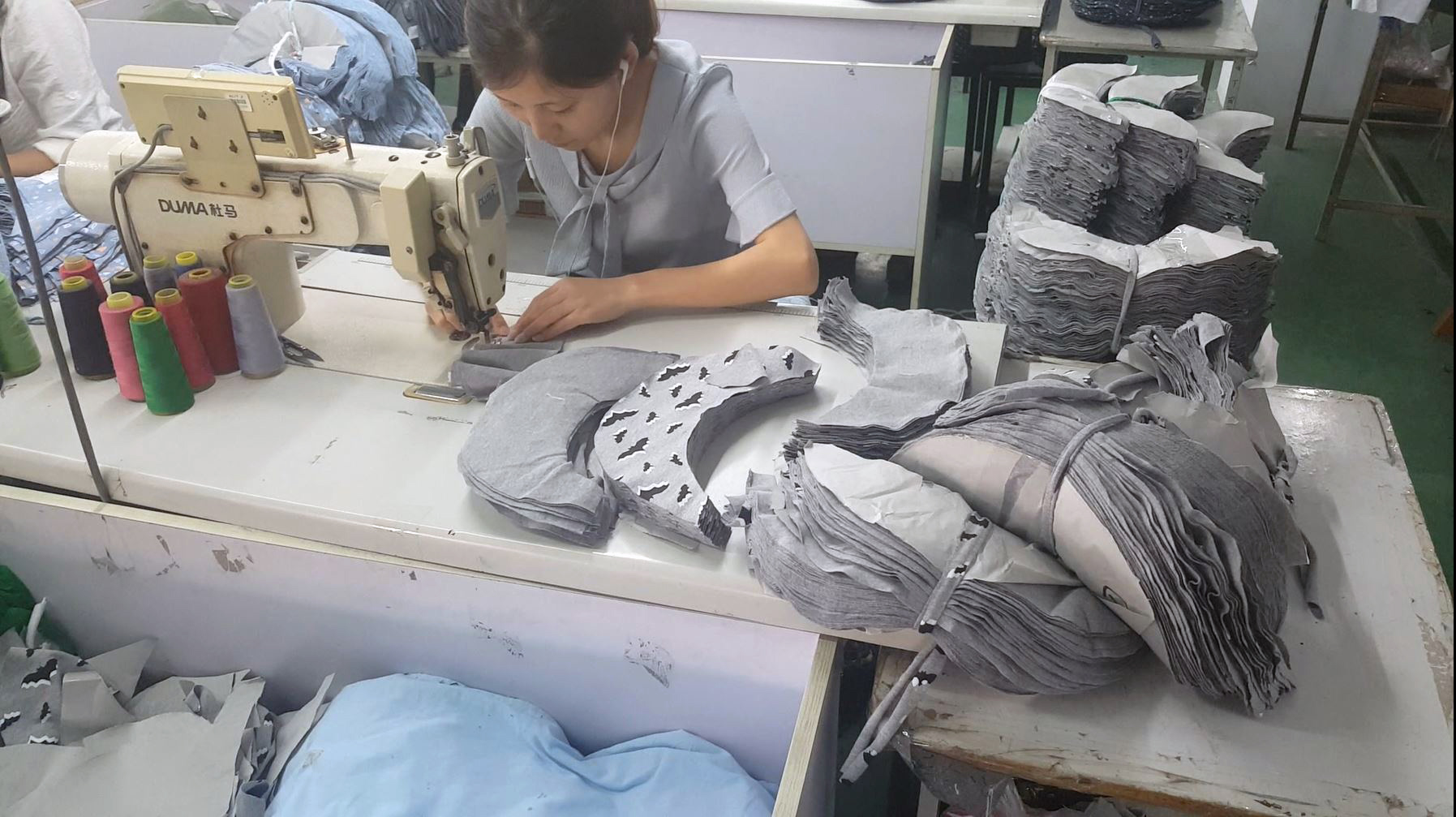 What can be better than a cute hat that goes with every outfit? These anchors are going to be a great Summer wardrobe staple for your little ones!
Now on to our Swim Hats!
The prints of our cotton hats are water or rubber prints, which are applied with a screen press however our Swim prints are digitally printed (high tech, exciting stuff right?!)
First the design is printed onto paper like these gorgeous Flamingos.
and then the print is heat adhered to the fabric like this Nautical print.
The printed fabric is then laid out and cut - the ladies in charge of this have an extremely high attention to detail and we love them for it!
Another exciting high tech detail is that our brims are laser cut! This not only ensures that our brims are cut more efficiently, but also perfectly every time.
Hello Sunshine! A sneak peak of what's to come!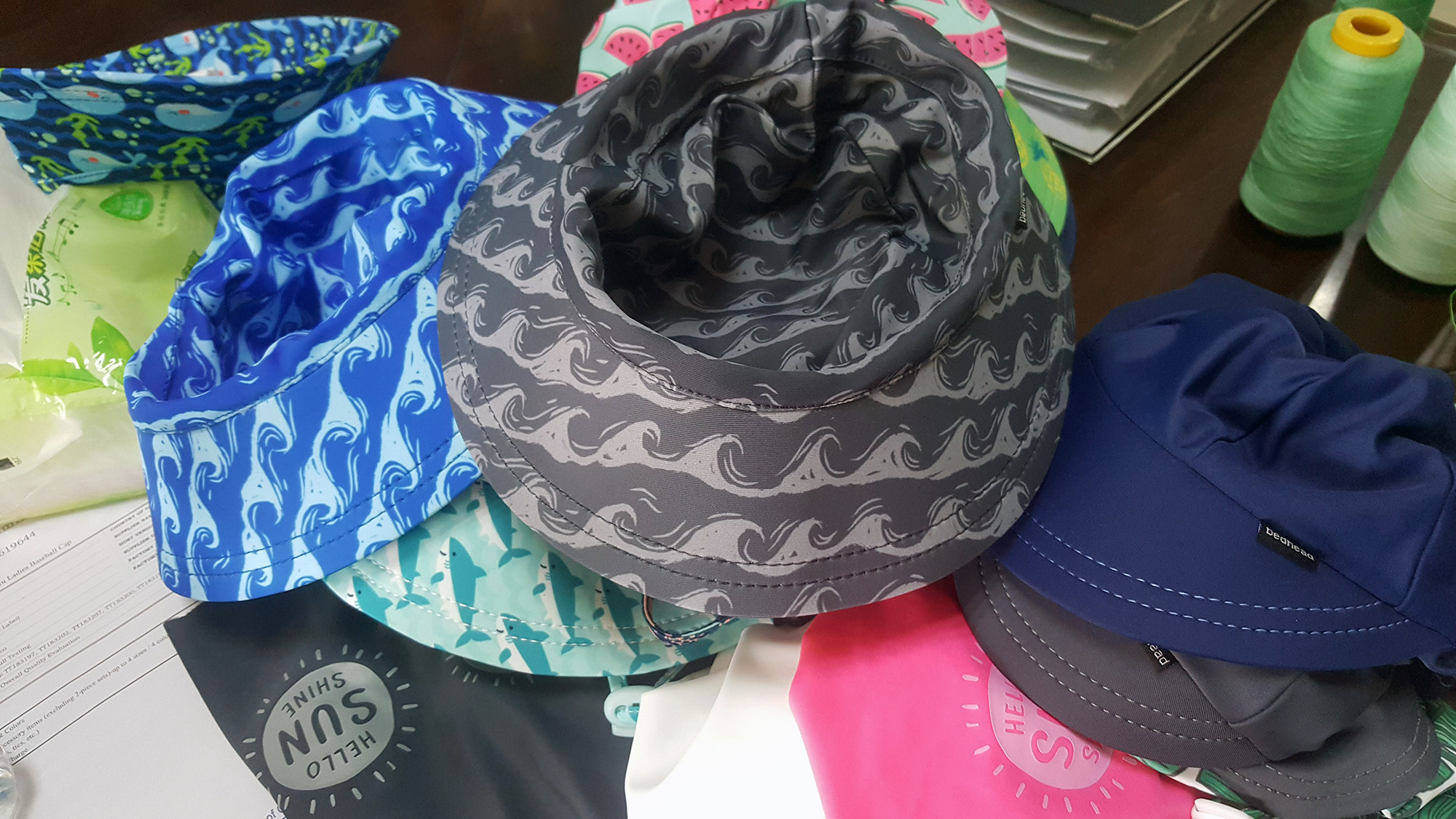 Subscribe to our mailing list or follow our socials to keep up with our season launch announcements!
---
Leave a comment