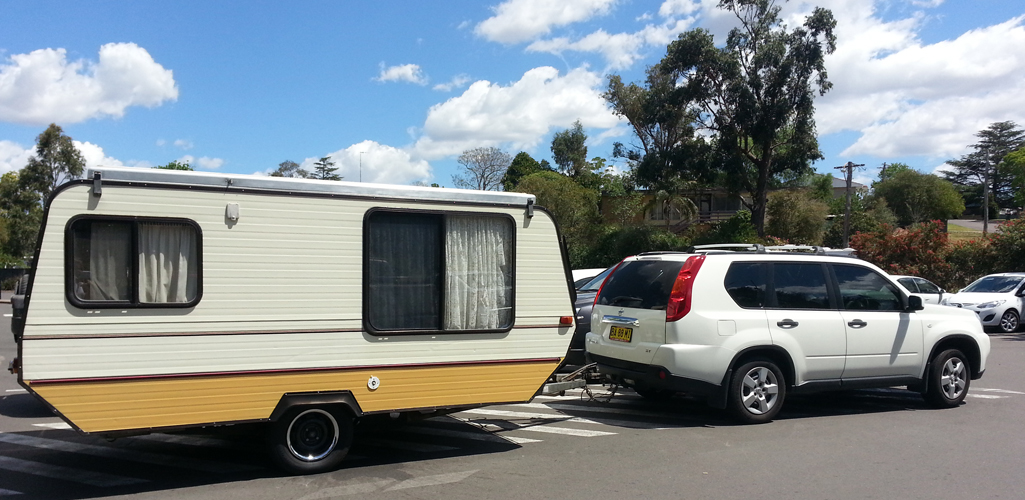 Caravans ... little homes on wheels. A home that never really sets roots.
This is Vicki the Viscount, as she is affectionally known in our family. My grandparents bought her brand new in 1986. As a 5-year-old that was obsessed with cubbies – well she was just the most magical thing I'd ever seen! A cubby house on wheels. And so, our love affair began.
I would play in her endlessly. All my toys would be stuffed away in teeny tiny cupboards. It was my first 'office'. Nan would knock on the door, "Excuse me Miss Ellis, I have lemonade and cookies for you". I'd finish my important business call and wave Nan in with her tray of treaties. Not too long after I would be sound asleep on what seemed like the HUGE double bed. Even in the middle of a hot Summer, I'd still be tucked away in that caravan dreaming up a life I had no idea would actually become my reality.
Fast forward a few decades and the seed of a dream called Bedhead Hats was planted. Getting my hats into the hands of parents that I knew needed them desperately seemed impossible. Scraping the bottom of the bank account, I jammed all my stock into the back of my Toyota Corolla and drove the 10+ hours to Brisbane for a baby expo. I set up my 2-man tent in the rain and told myself that this will all be worth it (possibly whilst crying myself to sleep). Alas it was! The expo went fantastic and I sold out of most all the stock I had taken. I knew I had the best darn hats – I just need to get them into the hands of EVERYONE!
Enter...Vicki the Viscount. My grandfather had since passed away and my Nan was much too old to be driving, let alone towing a caravan. So, I hijacked Vicki to become my partner in crime – the Thelma to my Louise. She was my little piece of home no matter how far away I had travelled. Vicki felt like a big old hug from my grandparents every time we went of adventures together. And I know for certain my grandfather was keeping an eye on us.... like the time I had a flat tire on the Gold Coast motorway. Or the time I could not pull down the pop-top roof at 3am, but managed to find a 24-hour gym around the corner where I found a helpful gym-goer to assist.
If you have met me in person at a baby expo in Melbourne or Brisbane – Vicki got me there. Credit should always be given where it is due, and this little caravan deserves a gold medal. In the early days of establishing Bedhead Hats – she was my MVP! Without her, Bedhead would not be where it is today.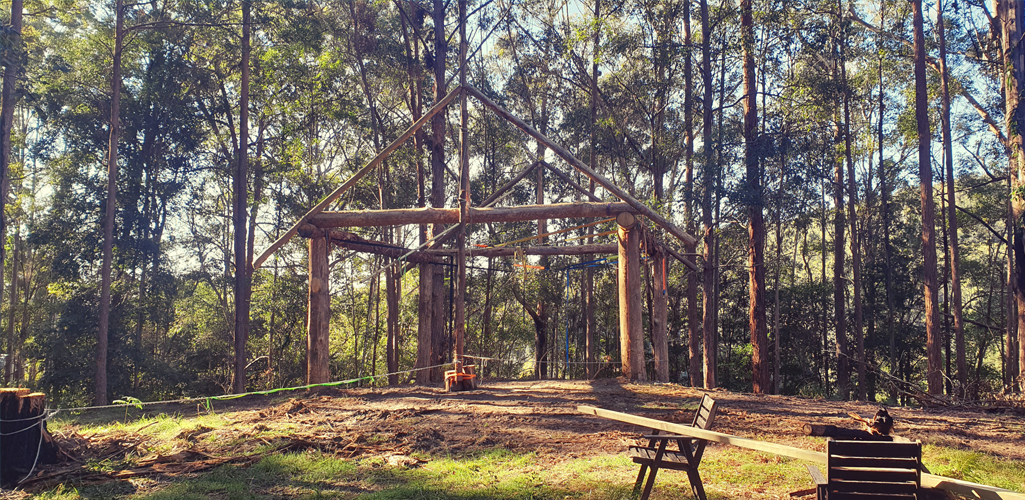 This year, Vicki the Viscount turns 35 years old. Too old for tearing up the highways anymore. But alas, she is retiring to a sunny little clearing on our property. Right now, we are building her a lovely awning to rest safely (and water tightly!) under for the rest of her days (above). I cannot wait to have little sleep outs in her and stuff all my craft projects into her teeny tiny cupboards.
Vicki the Viscount ... our special family member is finally putting down her roots.