There is nothing like a brand new Spring collection to get all inspired for crafty stuff! We used some of our fave prints to create some free printables for the kids to get crafty with (or you!).
Toilet paper roll animals
Our leopard print calls for safari animals! These can be as time-consuming and detailed as you wish it to be!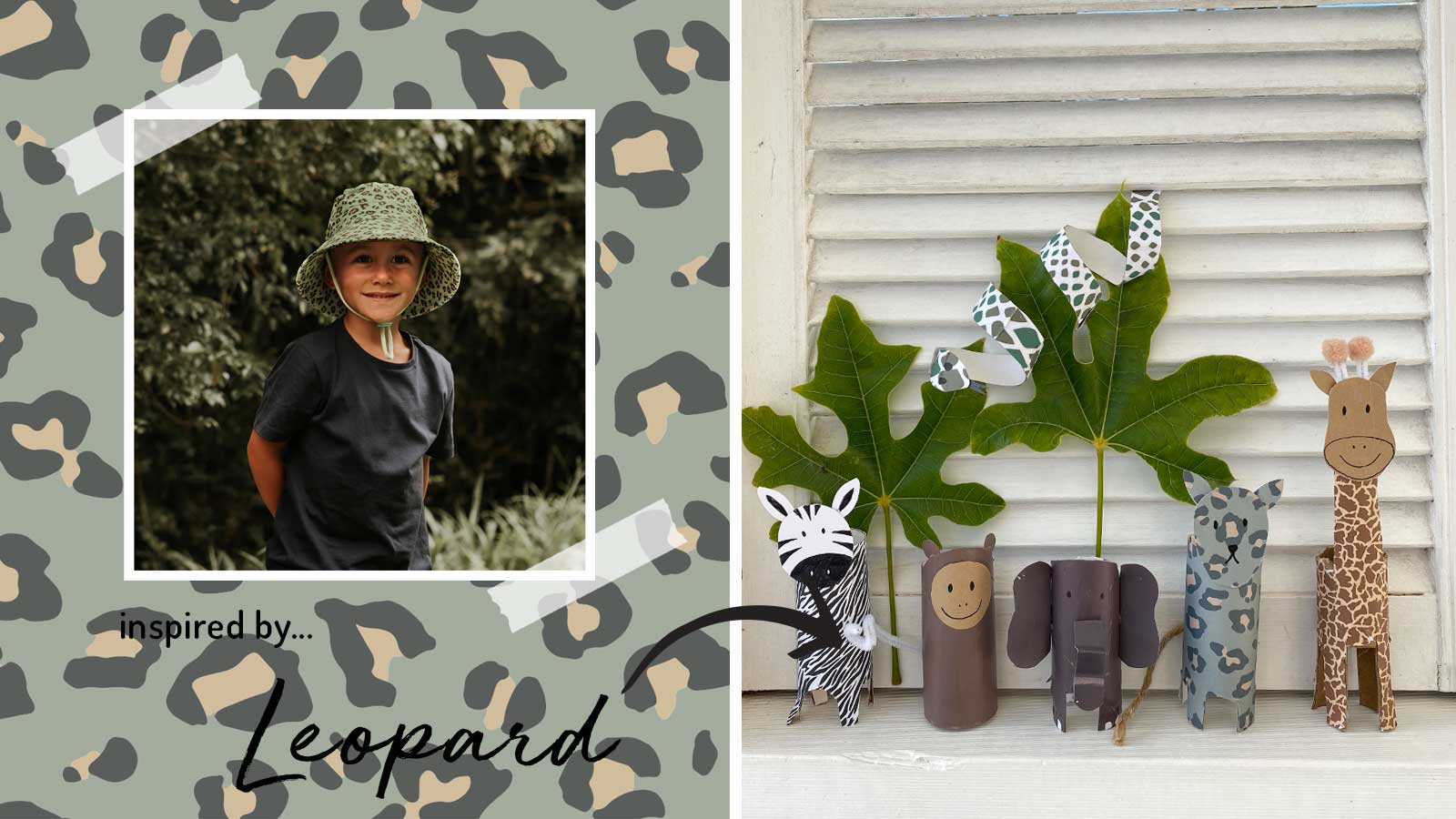 ⁠
Toolkit:⁠
Toilet paper rolls⁠ + paper towel roll
Animal prints sheets⁠. Download and print here
Scissors⁠
Double-sided tape (or glue sticks for kids)⁠
Paint ⁠
Paintbrush⁠
Twine⁠
Sharpie⁠
Hot glue stick⁠
Pipe cleaner⁠
Pom poms⁠
Also helpful: brown paper bag, white cardboard, googly eyes are also cute for eyes!⁠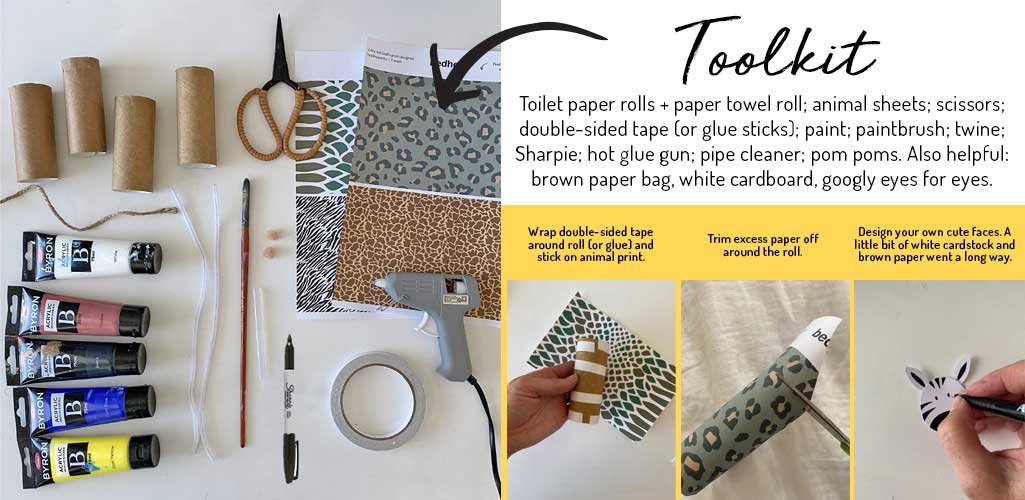 ⁠
How to:⁠
Cut out each animal print. Glue or use double-sided tape on your loo rolls and wrap them in the print. Cut off the excess. For the monkey and elephant, mix up your paints to get the right colour and paint instead. Paint a little bit of cardboard in the same colours for ears.⁠
⁠
LEOPARD: Use excess leopard print paper and glue onto white cardboard. Cut out a head and ears and attach. Cut the legs. Use hot glue to attach a length of twine to the back as a tail. Add a face.⁠
⁠
ZEBRA: Cut a head out of white cardboard, attach some ears and draw on a face and a few extra stripes. Cut the legs.⁠
⁠
SNAKE: Cut the roll in a spiral, rounding out the end into a head. Add some eyes. Colour in a piece of cardboard with black texta and cut into a tongue. Attach.⁠
⁠
MONKEY: Once dry, slightly cut a rounded head and add some ears from the painted cardboard. Cut out a circle of brown paper and add a face. Glue in place. Twist a piece of pipe cleaner into a tail and attach with hot glue.⁠
⁠
ELEPHANT: Once dry, cut some ears from the painted cardboard and bend the edge inwards so you can easily attach to the cardboard tube. Round the top for a head. Add some eyes and cut the legs. A tiny toes from white cardboard (or use a white pen) and a strip of the painted cardboard folded up as a trunk.⁠
⁠
GIRAFFE: Create a long neck by cutting from one end of the tube and around the back. Cut the legs. Cut a head out of brown paper and draw on a face and attach ears. Snip two pieces of pipe cleaner and glue on a pom pom to the tops. Attach to head.⁠
Rainbow card
Brighten someone's day with a customisable Rainbow card - the perfect thing to send someone stuck in lockdown!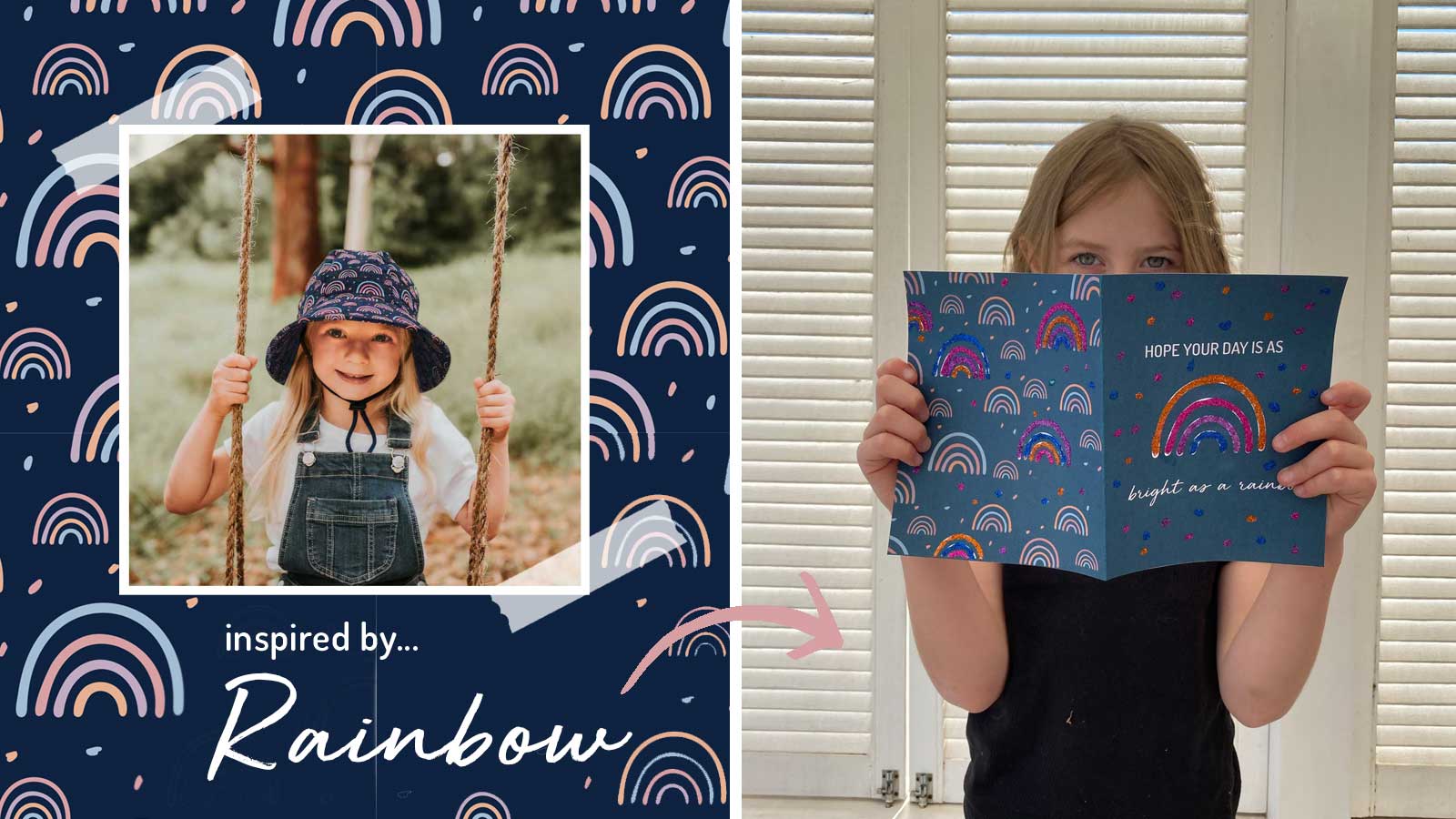 We used glitter but realise this is not everyone's favourite artistic medium, so use watercolours, textas, pencils or crayons to add your colour! Colour in the rainbows on the front and back and write a nice message to someone who needs cheering up!
Download the printable Rainbow card here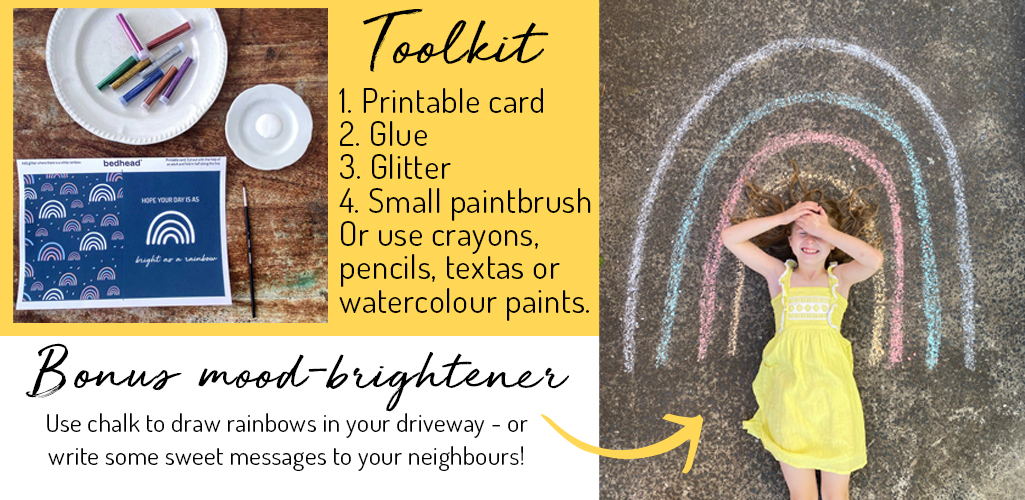 Magnetic fishing game
Simple enough to make, it might occupy the kids long enough for you to enjoy a sit down and cuppa!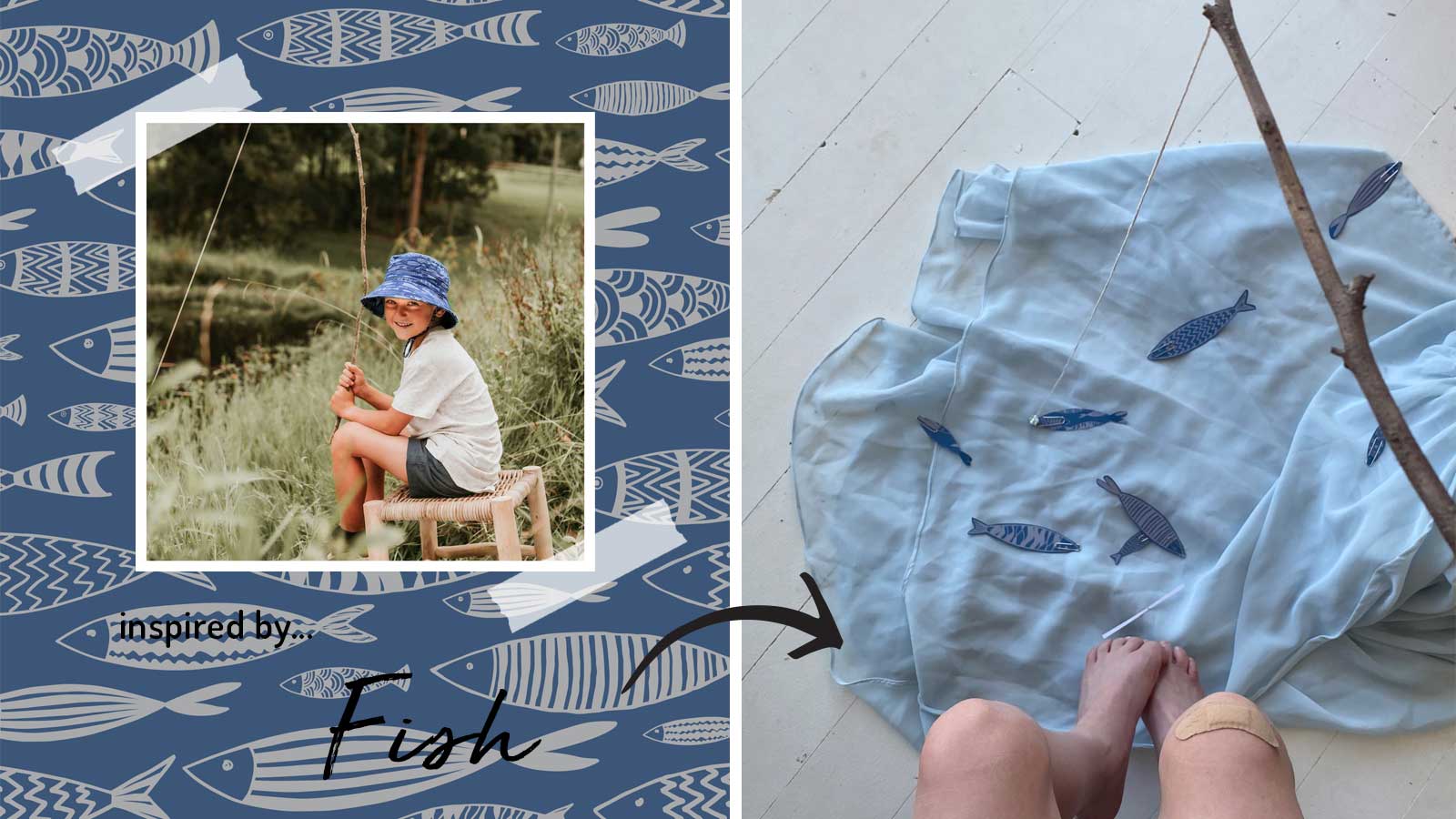 Get the kids hunting for sticks while you print out the fish printable. Cut out the fishies and attach a paper clip to each fish and make up your rod (see below) and they might just catch something delicious for dinner!
Download the Fish printable here.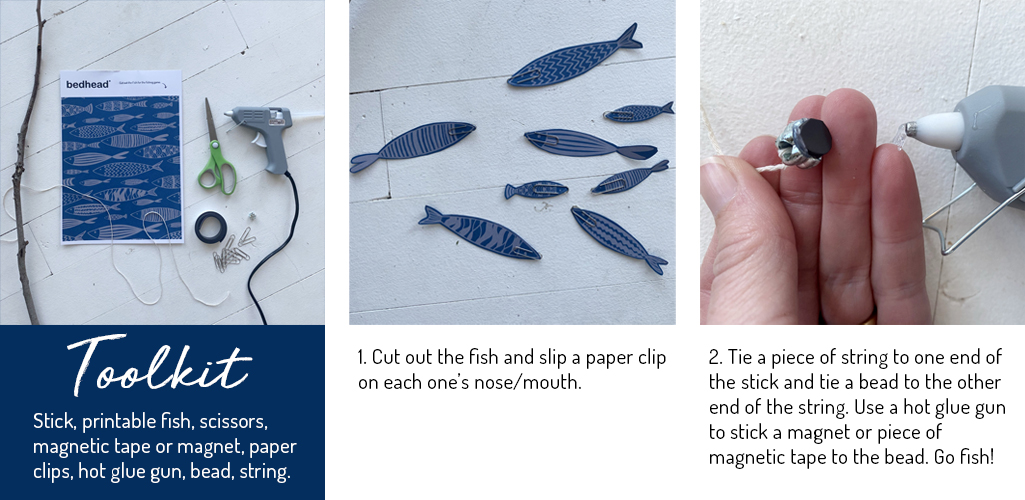 Customisable name plague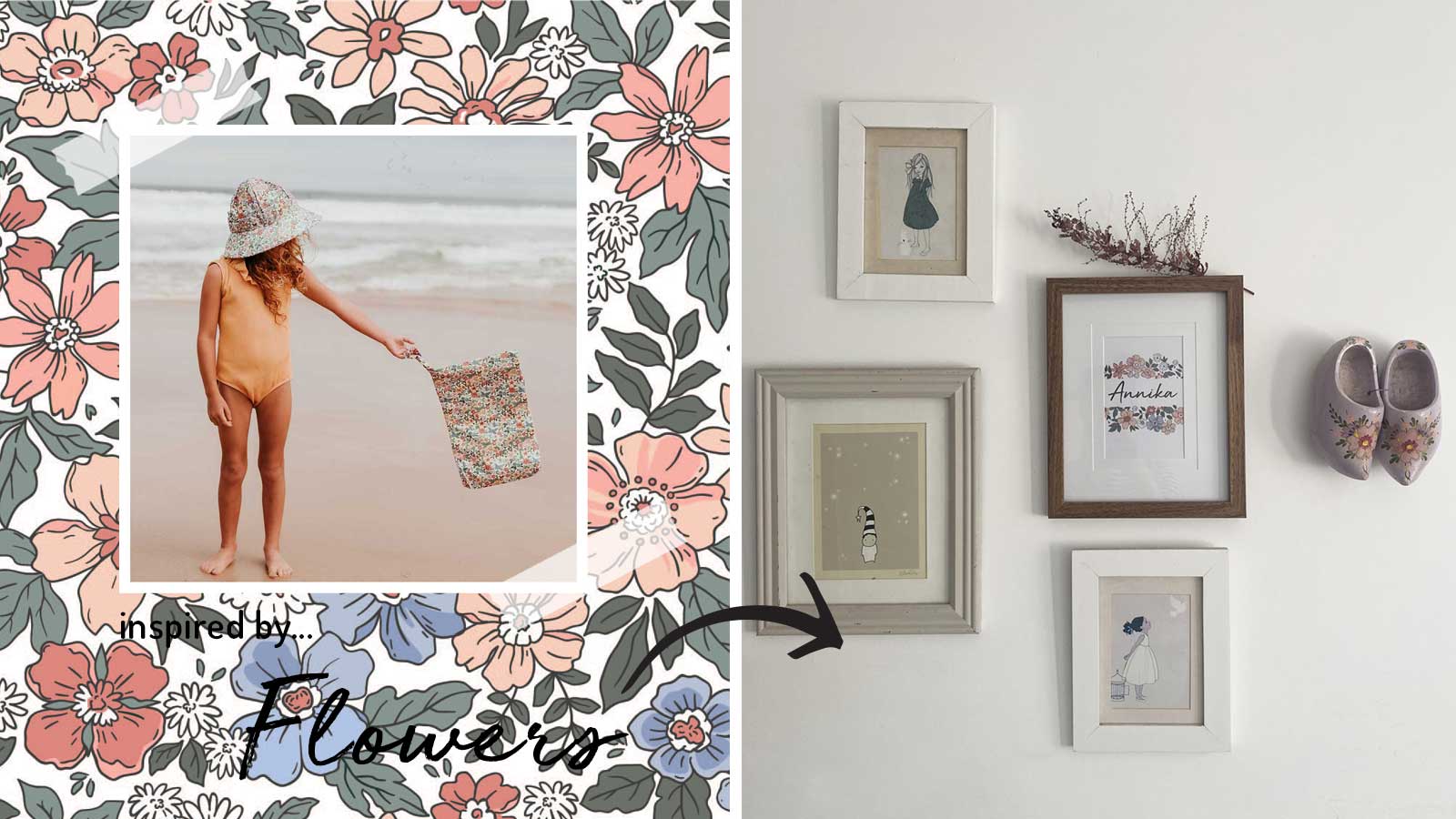 We love this for a bit of wall art, to turn into a birthday card or frame and hang on a little girl's bedroom door! Open the PDF in Acrobat and hit "edit" in the side toolbar to add your own name and play with fonts and sizes. Then simply print and frame!
Download the printable name plague here.
Seal birthday card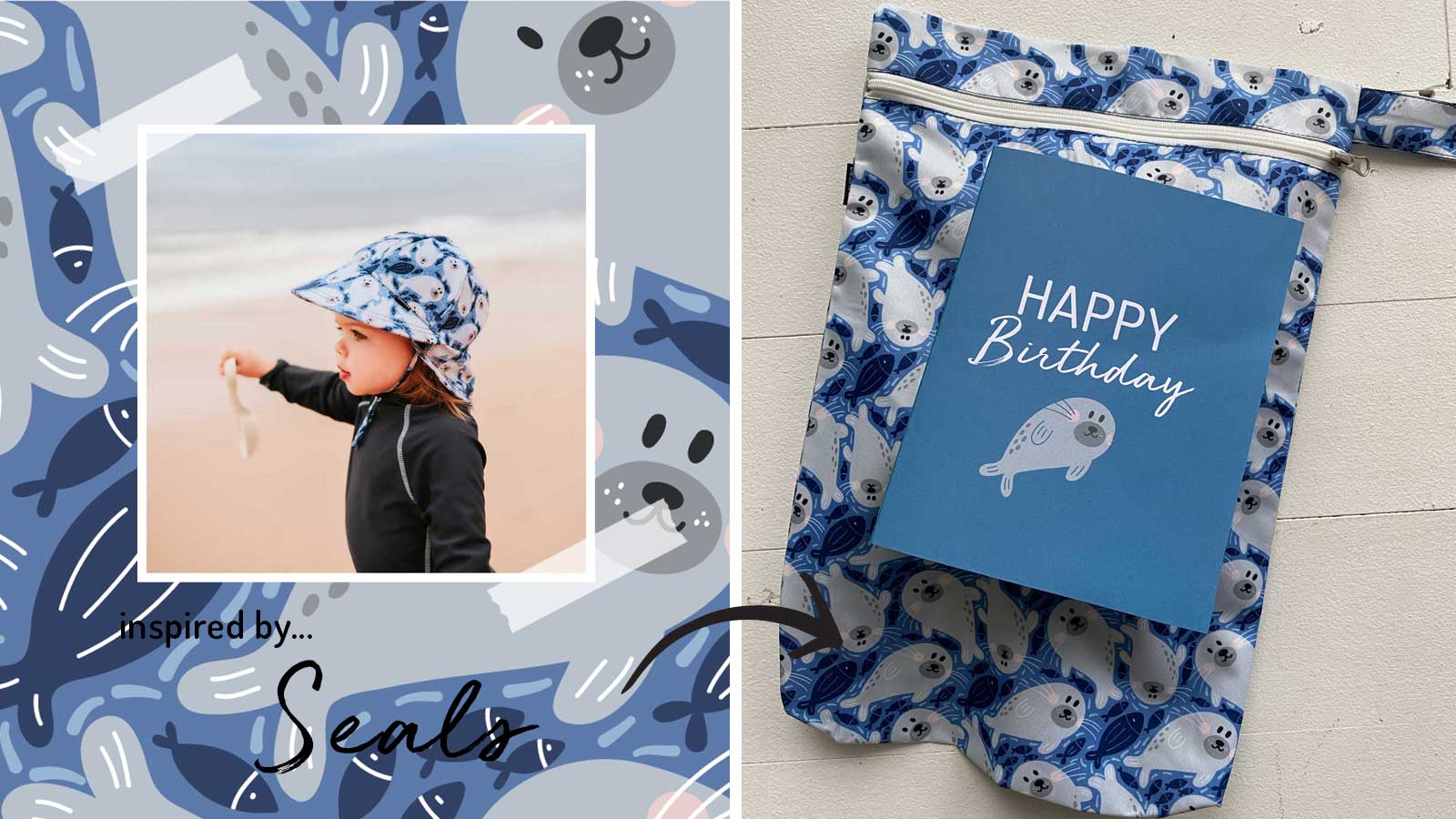 Would look particularly awesome paired with one of our Seal Swim hats or wet bags!