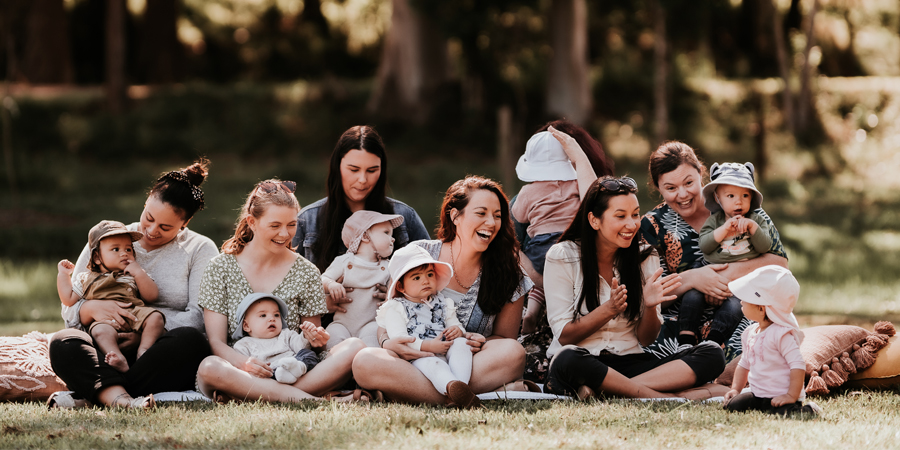 If you've been lucky enough to find a tribe of women to help you through the good, bad and ugly parts of motherhood, you'll know what we mean about mother's groups being true mummyhood heroes! Women with children of a similar age and in similar stages of development are going to know more about how you're feeling, what you're going through at this point of your life than anyone else. Because while motherhood through the ages itself might not be too different, the time, the environment, the culture, the society in which you mother can differ - greatly! So your older sister just might not have the same understanding of what it's like to raise a newborn in lockdown than, say, a lady you met in an online group massage course who happens to live in the same neighbourhood. She knows. And she knows you know. And so that bond that is created is an important one. A sanity-saver as many women have found - especially this past year!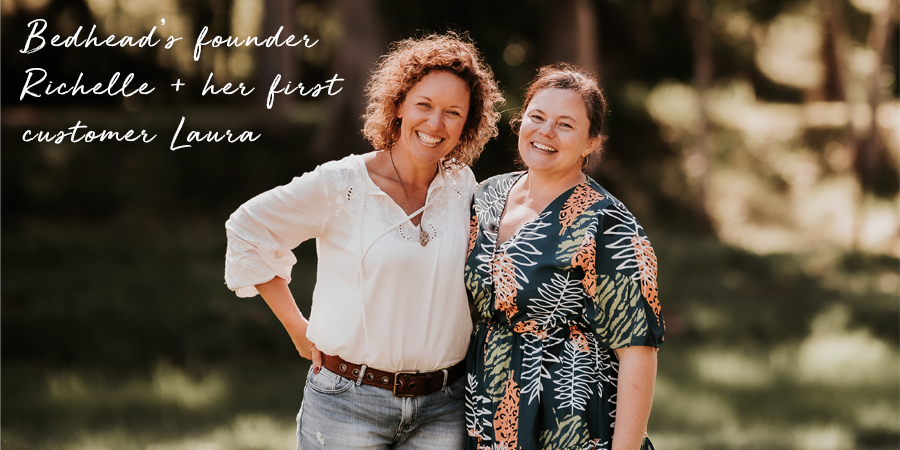 Bedhead knows a thing or two about mother's groups. Bedhead was created after our founder tested the waters selling her handmade baby hats in her mother's group and grew from there. We have customers in the thousands who have found us through recommendations from their mother's groups. And all the mums on the Bedhead team relied heavily on the support, advice and friendship of their mother's groups to get them through the first years of parenting. And so this month we launched a new feel-good event for some lucky mums: Mummyhood Heroes!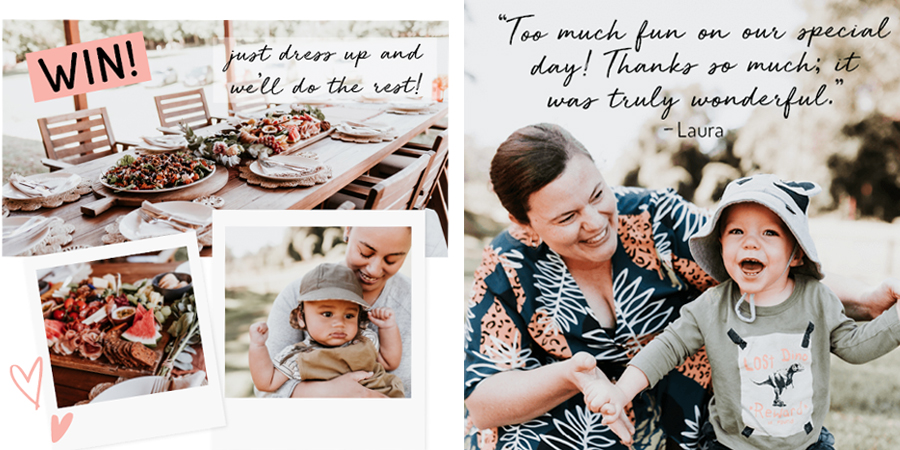 In our quest to celebrate all that is great about motherhood during our #monthofmummyhood, we want to pay homage to the goodness of these magical groups by spoiling one lucky group of gals and their little ones with a luxe day out at Bedhead HQ. You just dress up and we'll do the rest! We'll decorate the gardens, lay out a beautiful lunch, set up games and activities for the kids and let you guys enjoy a few hours of bliss on our beautiful rural property. You'll score a hat for you and your little ones, enjoy the wisdom of a guest speaker and the highlight – a mini photoshoot of your little family as well as your extended mother's group one! Our Bedhead catalogue photographer Bryony from Barefoot + Soul Photography has a flair for capturing the natural beauty of motherhood you'll no doubt treasure for years. We've had some beautiful entrants these past few weeks - mums so grateful for the non-judgemental support of their groups they've met in various ways - through the local clinic, via their church, meeting and hitting it off in a cafe, ladies who attended school or uni together, those who felt a connection in an ante-natal class and more. Here is a snippet of just a tiny portion of entries.
If you'd like to enter your own mother's group in the competition, head here to fill in the form: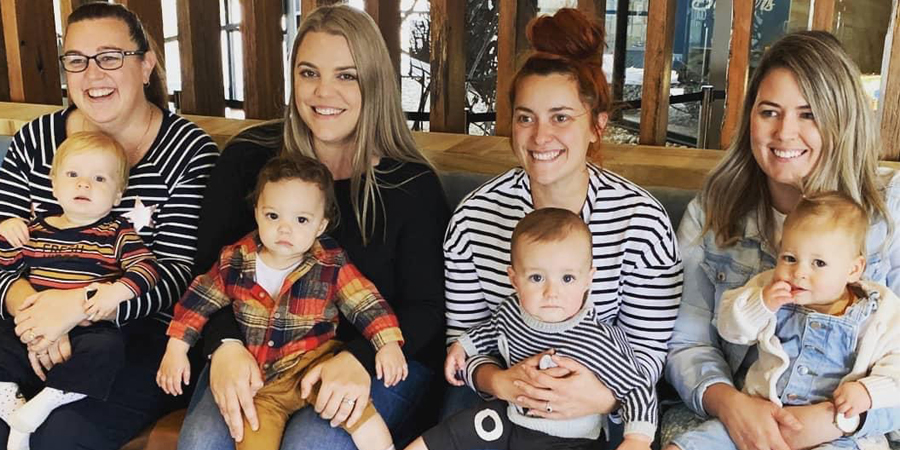 "My mother's group have honestly been my rock, especially in the first year of motherhood. They were there for the unknown pre and post birth, the late nights, early mornings, breastfeeding, medical issues and everything in between! It was great to have them to check things with." Aschley Chandler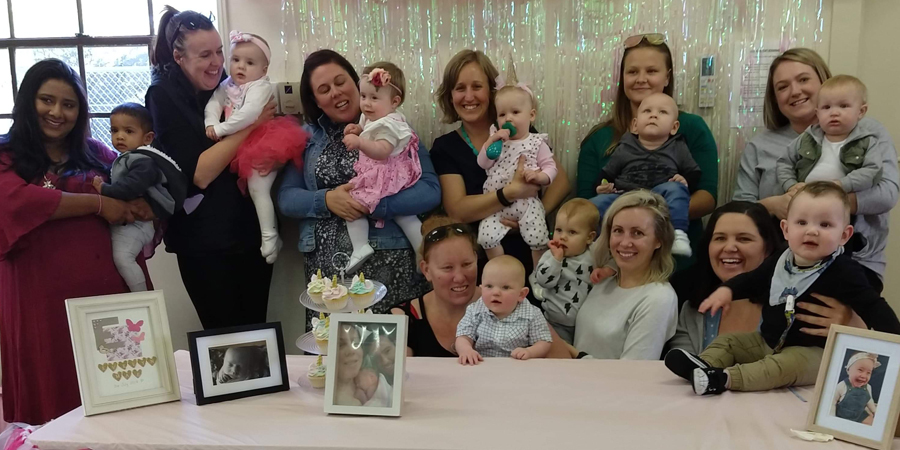 "We chat about everything - sleepless nights, toddler tantrums, how we thought it was hard with newborns, cooking amazing food that doesn't get eaten, our annoying husbands, how we made it through the past 3 years - we couldn't have done it without each other. Even in Covid we still all face-timed in a zoom meeting to keep each other sane. Literally we were and are each other's lifeline. One has moved to SA and one to Dubbo and we all still face-time and talk and meet up when they come home. We all do it for each other. We are all having our second babies and cook food for each other in those first few weeks. On sleepless nights there's always coffee at the door. When one of us was struggling with PND another who is a beautician set up a spa day for us when our babies were 5 months old. That's just a few things we've done for each other." Amanda Seward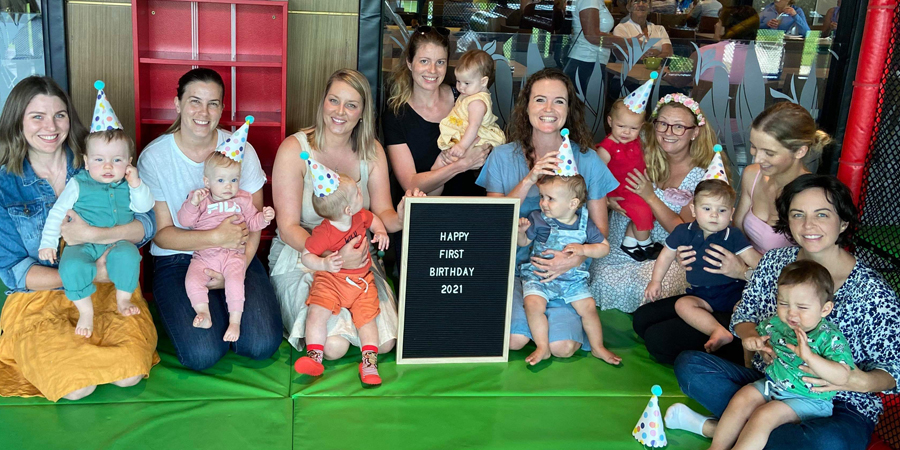 "They've been there in the trenches with me, all as first-time mothers. I've never felt judged but always supported. We've had many middle-of-the-night chats, making those late-night/early-morning feeds feel not so lonely. I don't know how I would have got through the first year of Mumhood without them." Kristi Franke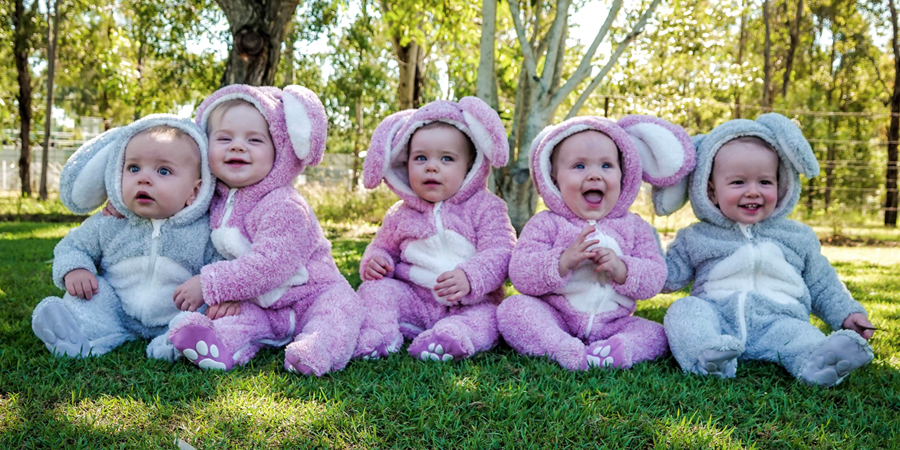 "We initially met on a pregnancy forum on the app Reddit for mothers expecting in May 2020. I posted about not having any family and got a response from a lady asking where I lived and she ended up only being 40 minutes away! We met at the park for coffee with our two month old bubs and decided to do a call-out post for other local mothers. We ended up with seven of us. COVID really uprooted us, took away a lot of opportunities like baby showers and familial help. We've watched each other's babies, supported through miscarriages, been a shoulder for extreme PPA/PPD, we've sent each other care packages when we can't meet up due to illnesses, and hyped each other up on days when it feels like we're drowning. It feels like chosen family and I love the idea of lifelong friends for my daughter." Taylor Boycon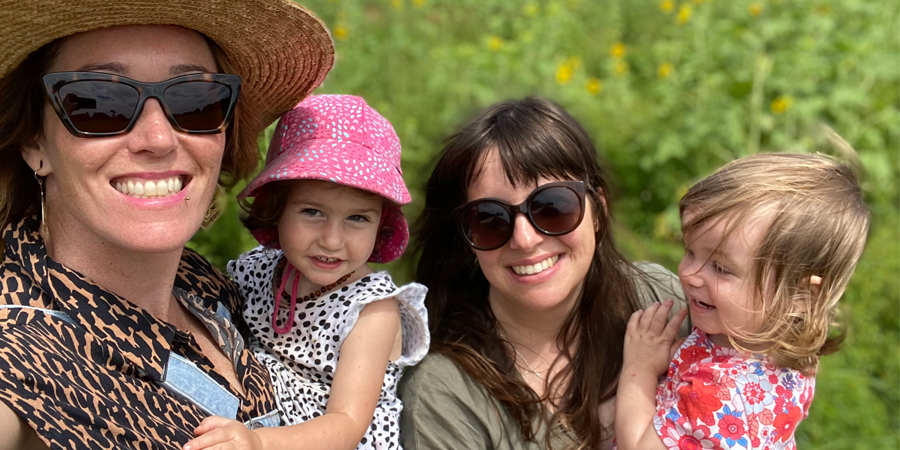 "I met two beautiful mums at a local cafe, our kids were only a few months apart. We bonded over motherhood stories and shared a common theme of being strong independent women with family help overseas. Since then, our group expanded to others who we met at the cafe and friends whom they brought along. Since then we've enjoyed supportive language, tips and tricks that have been shared and trialled and most often worked! Laughter and tears from vulnerable women, who you don't know that well at first, but have blossomed in our tribe environment. Success stories and future prospects, all giving and loving, passionately devoted to their bubs. It's a beautiful time when we all get together." Penny Reynolds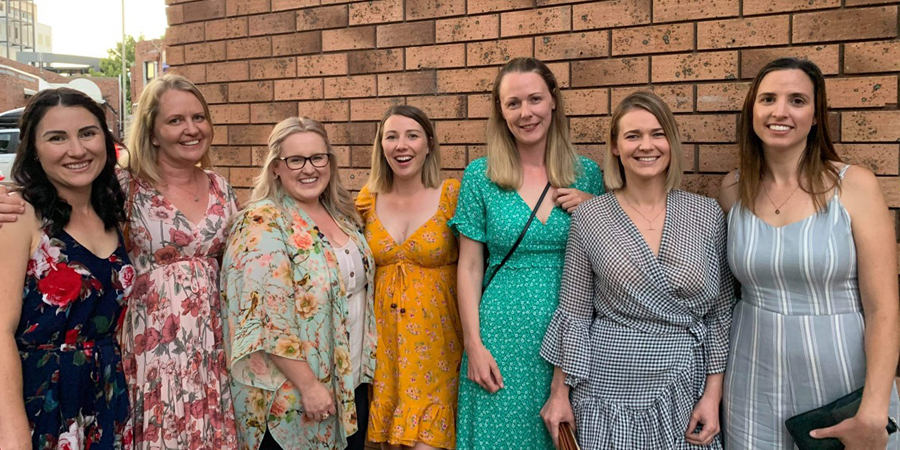 "In the first six months after birth I had post-natal anxiety and when opening up to the group I found out I wasn't alone. This made me feel normal and talking about our feelings openly help normalise the emotional rollercoaster of becoming a mum. Eighteen months on we still support each other." Kathleen Brewis
Want to share the love about your mother's group? Want to win a day out to celebrate all you've achieved together?

Enter here

for our #mummyhoodheroes event.