How to survive a road trip with kids + free travel printable
Date Posted:12 April 2019
---
Road trips are fun! And also, sometimes, when small children are squished in the back seat, it can be rather hellish. Luckily, we've got some games and tips for tipping the balance to the fun side!
Bear Grylls survival skills are not exactly required for a family trip but sometimes there are moments in those memory-making holidays that you wonder exactly how much trouble you'd be in if you accidentally left a child to fend for themselves somewhere along the freeway... Road trips with kids can be tough! But armed with a few popular games, this handy printable Travel Bingo and some tips from families who travel frequently and return home with their sanity (and children) intact, your next trip might just be a little more bearable!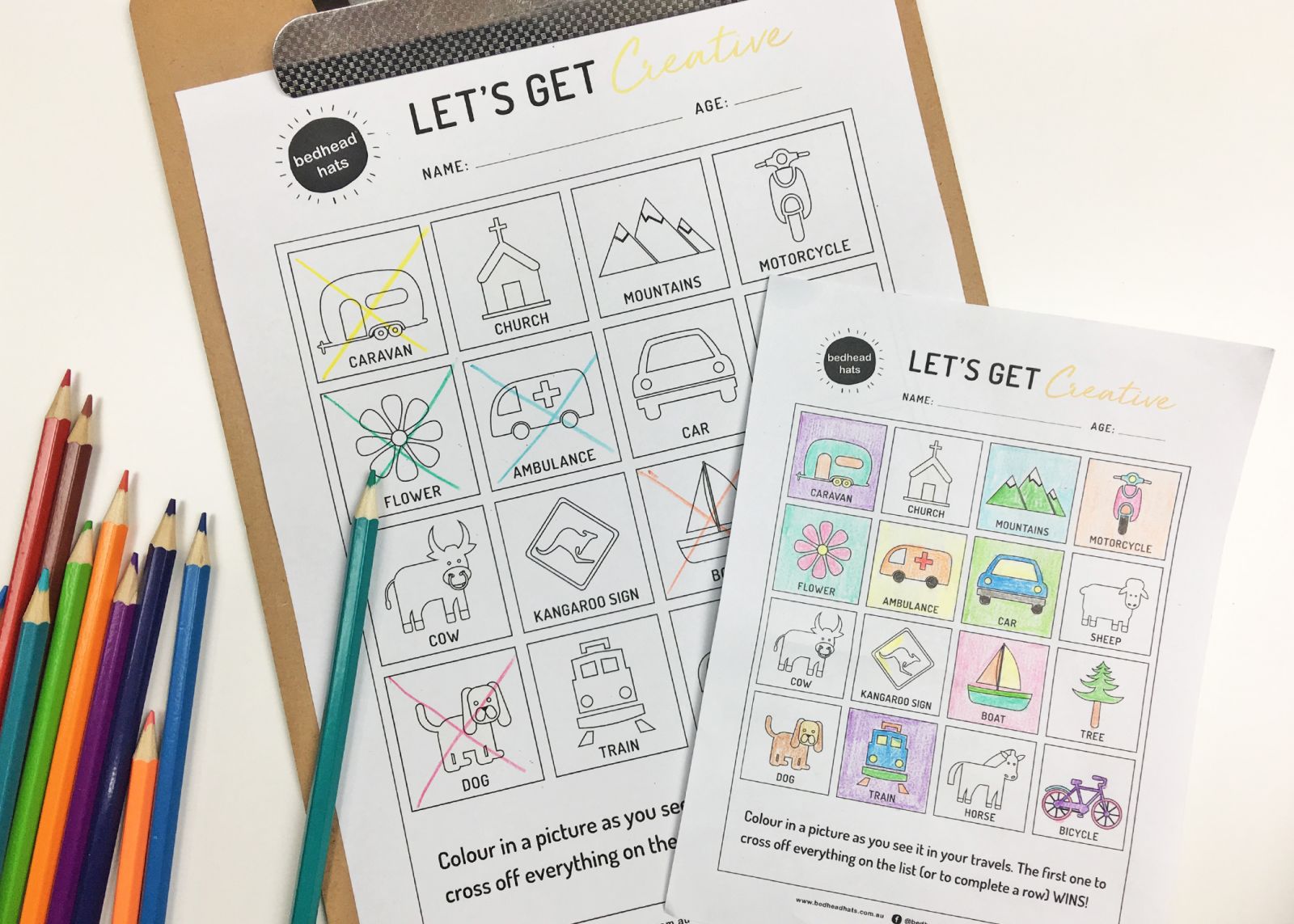 7 car-bound games to play
1. Travel Bingo - Print out our download here and give one to each child. As they spot each thing on the page, they can either colour it in or cross it out. You can either make them get all of the items or four in a row for Bingo! Print two to a page for a smaller, more handy size.
2. Alphabet cities - go through the alphabet and try to name a city for each letter. You can also do alphabet animals, countries, names, food, sports or activities.
3. What animal? Can only ask questions that can be answered in "yes" or "no" - Is it a land animal? Does it have four legs? Does it eat meat? You can keep asking questions until you get a "no", then it's someone else's turn.
4. Spotto - there is no way a child pointing to a yellow car is not saying "spotto!" while doing so! It's a family favourite for a reason. Count your "spotto"s and feel free to add some new rules - "Jackpot" for pink or purple cars, two points for a yellow motorcycle and three points for a yellow boat.
5. Number plates - three versions. You can try and find a number plate from each state and territory; record the different variations of number plates for the state you're in; or make up short, silly sentences using the letters on the number plate in front of you.
6. I Spy - I'm sure this doesn't need an explanation!
7. Don't say it - Before getting in the car, choose three to five words that are not allowed to be said the entire trip. They need to be pretty common enough that you have to think about an alternative to avoid saying it ("road" "eat"). Each time the word is said that person gets a point - the person with the least points at the end of the trip wins.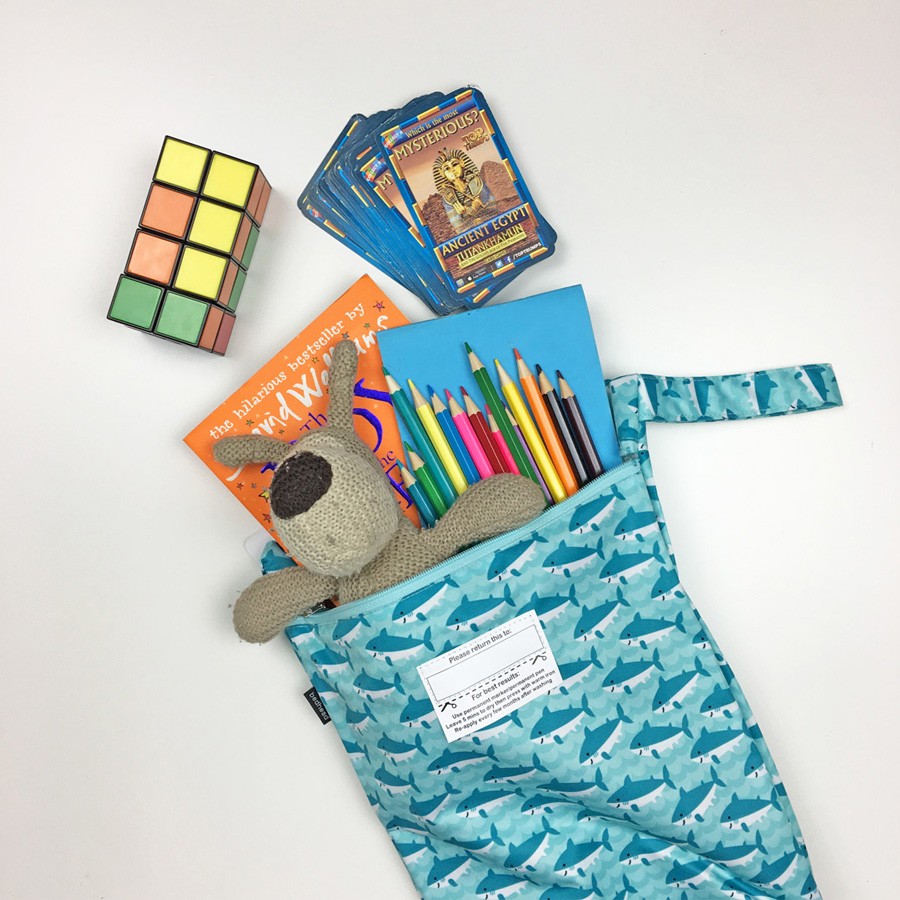 5 roadtrip essentials
1. A travel pack - Let each child bring a small bag (one of our wet bags perhaps?) filled with things for them to do - colouring in, pencils, notebook, book, playing cards, fave toy or game (Rubik's cube/Simon Says if you can handle the noise). A clipboard for each child can keep loose colouring in pages or the travel bingo in place but also provide a mini desk for them to draw on.
2. Audiobooks - Borrow some CDs from your local library or download some books from Audible and enjoy a story as a family. The trick is to choose an entertaining narrator - think David Walliams, Stephen Fry or Tim Curry for laugh-out-loud entertainment.
3. Ipads / DVDs - Not everyone loves their kids on screens, but on long trips, a movie or half an hour on a game will do wonders for a bit of quiet time for weary parents in the front seat. Put restrictions on it and try and time your break to coincide with the end of a movie so there is no time to whine once it's taken off them again!
4. Snack boxes for everyone! Pack each child their very own custom goodie snack box with their favourite things healthy and not-so-healthy. Because kids love to eat on trips. Also pack a whole bunch of extras because they will always, inevitably, request more things to eat!
5. Comfortable clothing Consider a road trip as you would a plane trip - you want to ensure everyone is in comfortable clothes - track pants or leggings and layers are great for little ones. Also ensure babies are shielded from the sun - a wrap tucked into the top of a window can do the trick temporarily, while a travel mirror helps them to see you when they're facing the other way.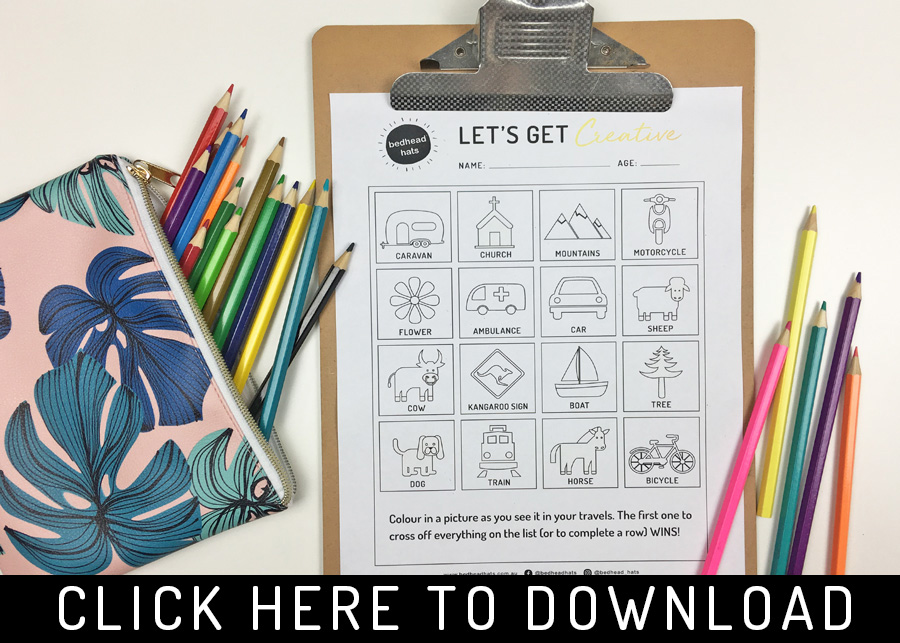 Top travelling-with-kids tips
No one enjoys going on a holiday and then sitting in a car-park-like freeway with everyone else who decided to leave mid-morning. This is particularly hard on kids, so if you can drive at night, try that - put the kids in their PJs and let the hum of the drive send them to Snoozeland. If you're travelling out of peak holiday time, still consider your travel times and how long you plan to travel for.
"Travel early morning or late afternoon and hope they sleep for you! Otherwise iPads and DVDs are great for car travels as are drawing and colouring in books - and lollipops!" Tracey Holden, frequent camper and mother of three.
"Don't plan long travel days - we've learnt that three to four hours is our absolute maximum on any one day. Rest stops with parks, cafes and toilets are perfect pitstops and thankfully they're located close to highways in most small towns. This is one of our favourite parts of travelling - visiting small towns for a rest and spending a bit of money while we're there. We don't have screens in the car, so it's music singalongs, drawing and snacks for us - always a bonus when the little ones sleep!" Jodi Wilson, currently living in a caravan and travelling around Australia with her partner and four children.
"Spotto, travel bingo with things to find or each choose a specific coloured car or brand of service station and count them on the way." Janelle Graham, pro road tripper and mother of five.
"Definitely DVDs for the car trip. And taking scooters and bikes are a must - because once you're there, you'll only really see your kids at dinner time!" Michelle Crido, constant caravanner and mother of three.
"We take a whiteboard and marker - mine like drawing so this is great to do and wipe off again and again and again. Asking them to draw specific things keeps it going even longer!" Cassie Graham, survivor of long car trips and mother of three.
"I find an mp3 player with headphones for older kids works well - sharing the headphones gives them conversation too. And we always pack a pack of Uno cards and a ball in the car." Angela Gosch, seasoned camper and mother of four.
Taken a road trip with kids and lived to tell the tale? Share with us in the comments what worked in your car to keep everyone happy.
---
Leave a comment