You've got your hats and rash vests, and a plan to keep those kids sun safe while having fun this summer – now here is your guide to keeping your Bedhead gear in the best condition so it can do its job!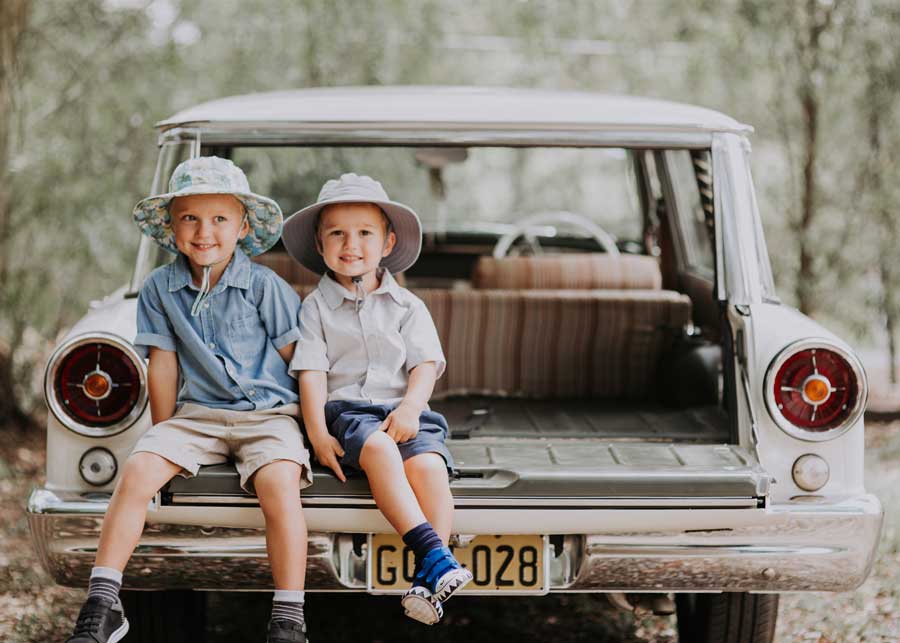 Wash
Use a wash bag to protect your hats and

rash vests

from Velcro and zippers on other clothes. A wash bag will also prevent the chin strap from tangling which could cause damage or overstretch.
Wash your hats every few weeks in a gentle cold machine wash.
Dry in the shade. For toddler buckets and legionnaire styles, lie flat in the shade. For classic and ponytail buckets with the anti-flop brim, stand upright on their brims and leave to dry in the shade.
Do not tumble dry any of your Bedhead items – it will melt the foam and cause a rippling in the brims. It could also make the hat shrink a little.
Bleach will damage the fabric, so keep whites extra white by adding half a cup of bicarb soda to your washing powder.
Wear
Sometimes the hats with our anti-flop brim can get a bit bent out of shape when folded over in bags. A few minutes in the sun should remove kinks in the foam brims. They can also be reshaped by slightly manoeuvring the hat with your hands.
Regularly check and reapply your child's name/phone number on the "Return To" label. Use a permanent marker and once dry, run a warm iron over it to seal.
The material of our swim hats and rash vests is quite delicate and can "pull" if rubbed up against rough surfaces such as rocks, concrete pool edges, Velcro or jewellery. Take care when wearing.
Wear the right hat for the right occasion. Our

Originals hats

are great for everyday wear and can get wet, but shouldn't be worn in the pool as the chlorine can damage the fabric. Just as our

swim range

is perfect for waterplay thanks to its quick-drying nature and chlorine-friendly fabric. But because it is a nylon, it will get hotter on little heads and is really only suited to those days they're getting wet!
Care
The chemicals in sunscreen don't react well with other materials and can stain fabrics (and ruin your car paint – don't have the kids touch your car with sunscreen hands!!). Ensure sunscreen has soaked in and been washed from hands before putting on a hat or rash vest.
Always rinse and wring out swimwear after each use to remove chlorine. Despite being chlorine-friendly, it does still need to be rinsed out to ensure its longevity.
Always wring out wet items before placing in a wet bag. And take them out as soon as you're home again – leaving them in too long will cause mould to form.
Our hats and products are made to last - with the right care! We hope they're passed down to younger siblings, cousins and friends for many years!