Short answer: YES ! Longer answer: read on! We did write a whole blog post on it, after all. Here are all the whys...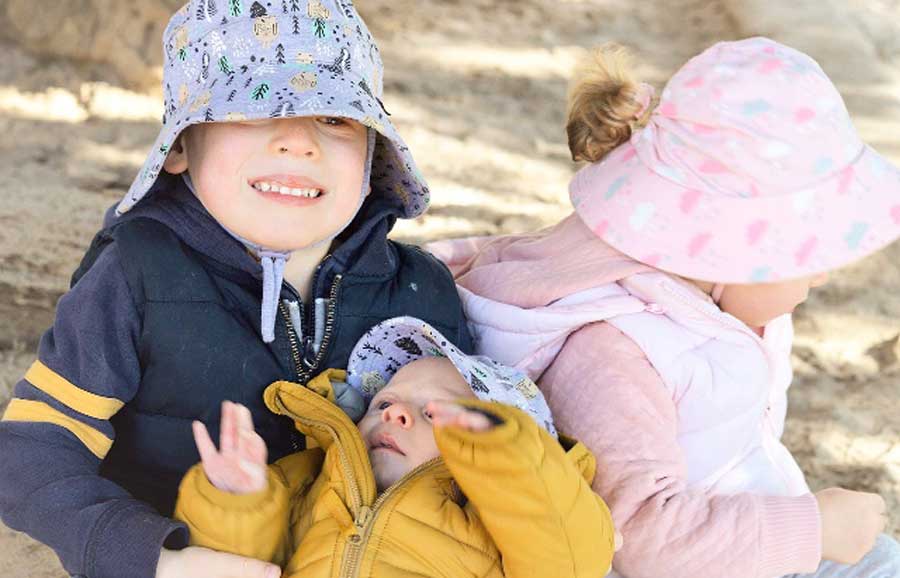 1. The sun can still do damage
There are roughly four weeks of the year when they UV levels are low enough that it's safe enough to be out in the sun without sun protection. And because I'm sure you have better things to do than work out when those four weeks are, it's best you assume those UV rays are coming for you so keep those hats on!
The sneaky thing about wintertime is that we are lulled into a false sense of security. It's cold so the sun draws us out into its warmth and because it's not as stifling hot as it is in summertime, we spend more time basking in its glow. We crave it! We're also more relaxed about sunscreen because we're covered up, but the part most exposed for the longest time - our heads - needs to be protected. All of our sun hats have a UPF rating of 50+ which means they've been designed and manufactured to filter UVA and UVB rays to prevent them penetrating the skin.
Why not try: a sun hat with a wintery print for the best of both worlds. A sun hat means eyes are shaded from the glare and heads and faces are protected. Clouds, Wyatt or Woods are our 2019 winter prints.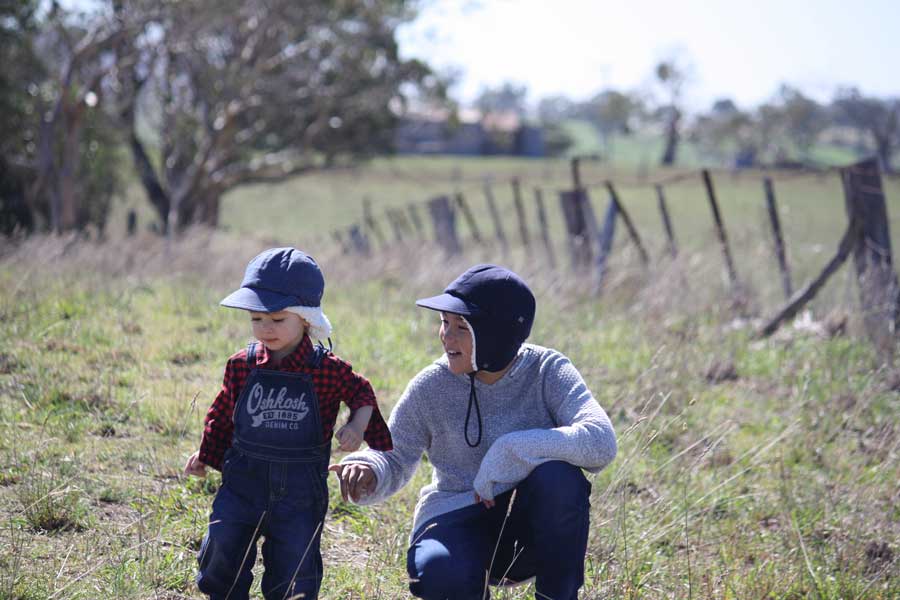 2. We lose heat from our heads
Our bodies are great at adjusting to cold and warm temperatures, but above the neck isn't as good at adjusting the blood flow to warm us up. And because most of our body heat is predominantly lost through the head, a hat acts as a lid to keep that warmth in! Also remember babies lose body heat as much as four times more quickly than adults, so it's important to keep their little heads covered.
Why not try: A warm hat that still keeps the sun's glare out of eyes is ideal. Our Fleecy Legionnaire hats ensure heads and ears are snug and cosy, while the visor protects eyes and shields the face from the sun's rays. Available in Denim, Navy, Red, Grey Marle and Baby Pink Marle.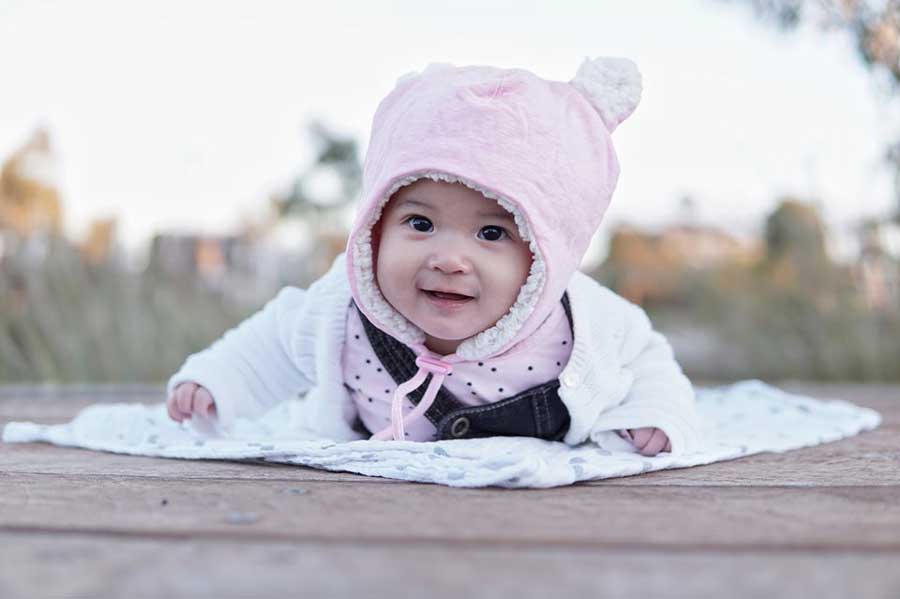 3. You don't want to break good habits
If you've spent all summer instilling good hat-wearing habits in your children, you don't want to relax the rules when it's cooler - it'll only mean you'll have to start all over again come the warmer months! Wearing a hat all year around means it becomes second nature to kids - which means no more fights or tantrums! If your baby is born in the cooler months, a beanie is a great start to sun safety: getting them used to wearing something on their heads from birth means it's not so strange to them when they're a little older and wiser and much more mobile - once those little hands start moving and you suddenly stick a hat on their heads, they'll take it off if they're not used to it.
Why not try: A nice cosy winter beanie with ears for extra cute factor - our fleecy Teddy beanies are warm and come in Denim, Baby Pink Marle, Baby Blue Marle and Red.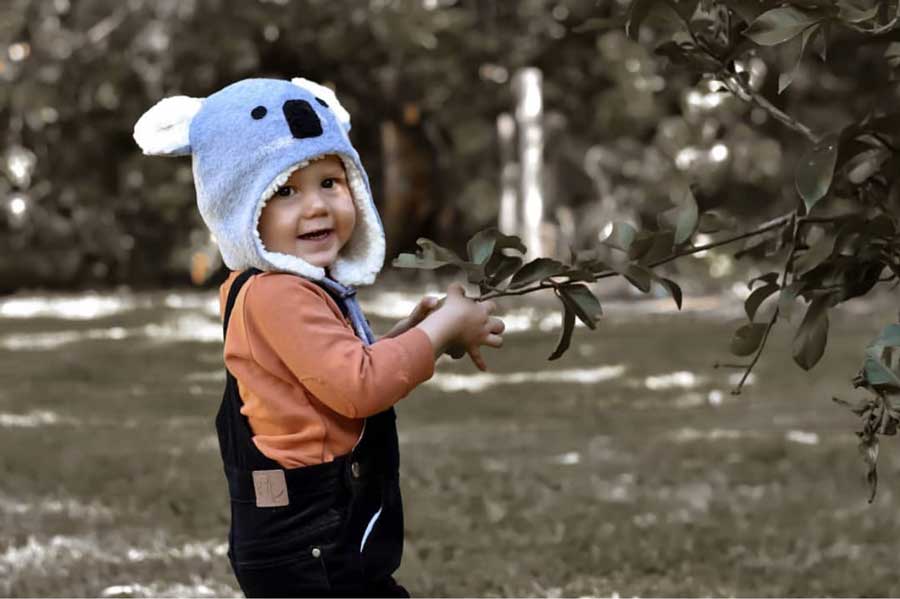 4. They look super adorable
Nothing really is cuter than little kids in cute character hats! And do we have cute character hats! Our koalas and Teddy fleecy beanies in particular are popular for their sweet style and toasty cosiness. Kids AND parents love them, so it's a win-win in the good parenting/happy child department which doesn't happen very often!
Why not try: Our well loved koala fleecy hat - it's the definition of adorableness!
So, keep the No Hat, No Play rule alive in winter - and be that good role model by wearing your own sun hat or beanie. If you need some tips and tricks on turning your kids into happy hat wearers, read our post 9 ways to get kids to keep their hats on.

Images (top to bottom): @my_sweet_tribe_of_five; @life_and_our_little_adventures; Migo Santos; @the3littleberes Image on blog homepage: @my_sweet_tribe_of_five