It all started with a little boy and one little hat. Most all of his life, Bedhead Hats has been there. This is not my story...it's his.

It's funny, but I felt I knew this little guy before he was born. Whilst pregnant, I had a ridiculous amount of energy. His kicks were breath takingly strong and most days it felt he was swinging on my rib cage like it were monkey bars! Earth side and the explorer was free! A winter baby that only wanted to be outside (insert eye roll here).... the kilometers that I clocked up on that stroller to keep him happy were endless! The sun beaming in on him had me concerned, so I popped a light muslin over to shield him. Not. Happy. Jan. He needed to see the world, the tree tops, the birds. Nothing in the shops was small enough to fit him at only 8 weeks old. So, I made a hat.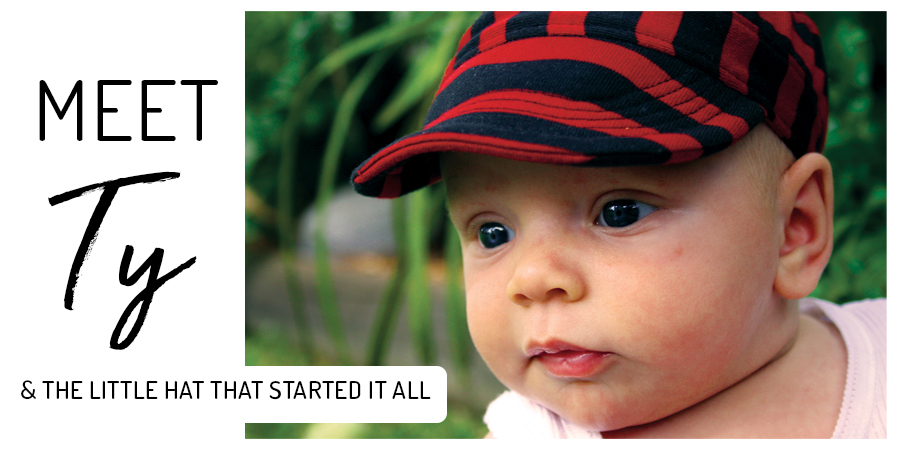 Little did I know, this would change our lives.
One hat that started it all... As this little boy grew, so did our hats. His toddler years tested our products to their limits. Contruction become stronger and tougher. Brims became anti-flop. Chin straps were added to keep hat on as he ran faster or bounced on the trampoline. Return-to labels were added as he started preschool. Swim hats were added to our range as we spent endless weekends at the beach. Every tweak or change has been inspired by this rough and tumble little guy. If it wasn't good enough for him, I knew it wasn't good enough for our customers.
Now 10 years on since we 'officially' launched Bedhead Hats to the Australian market, these hats have intertwined into the memories of his life. The adventures, the exploring, the playing and the wandering – all of the memories. They're just hats right, but they have been there for all those gorgeous wide smiled, sun-soaked fragments of time stuck in our memories. To scan the happiest of times of his brief 11 years – they're all topped with a Bedhead Hat.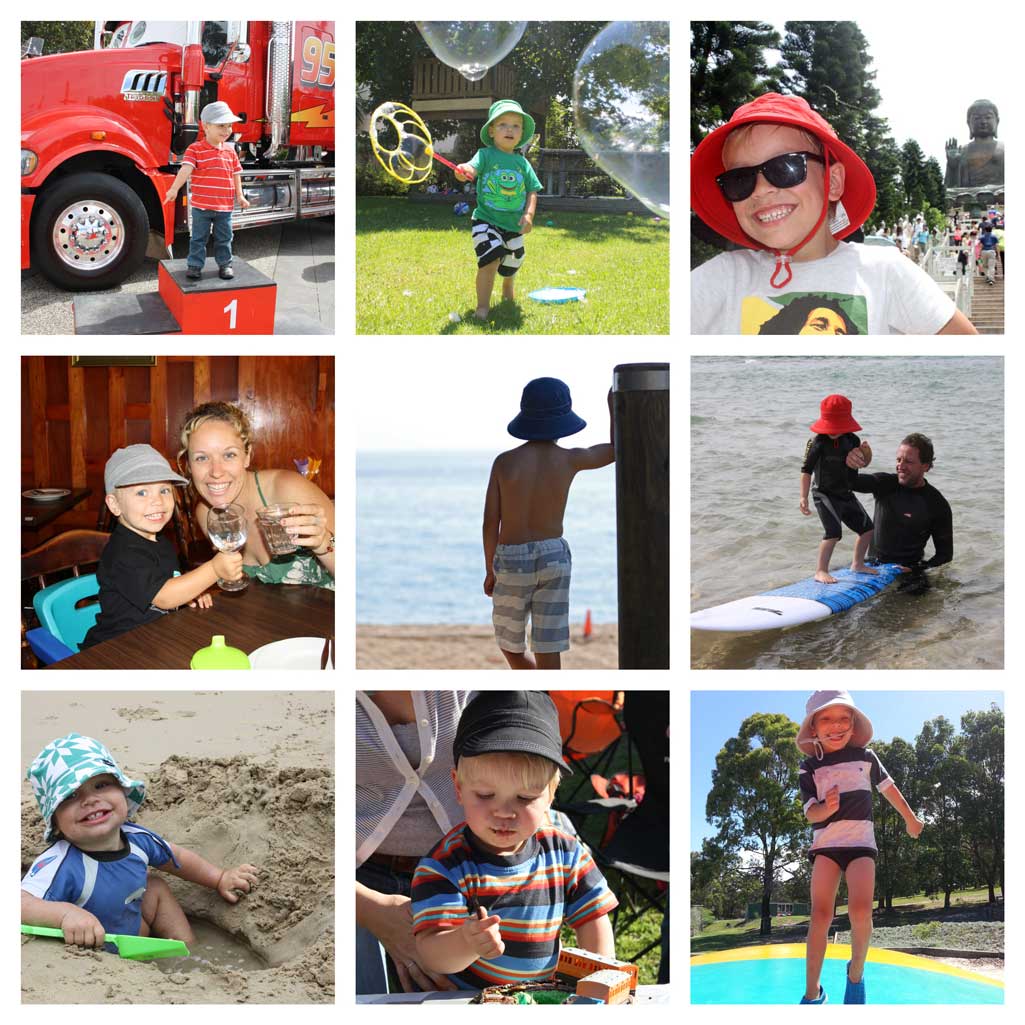 That little boy may be too 'cool' now to wear Mum's hats, but he gets just as excited as me when he sees your families wearing their Bedhead Hats. He checks out all the new season prints in development and compliments those that he knew he would have liked when he 'was a kid'.
And so it was only last year (in the midst of COVID), I finally I had a clear sense of what our companies 'Mission' should represent. The memories.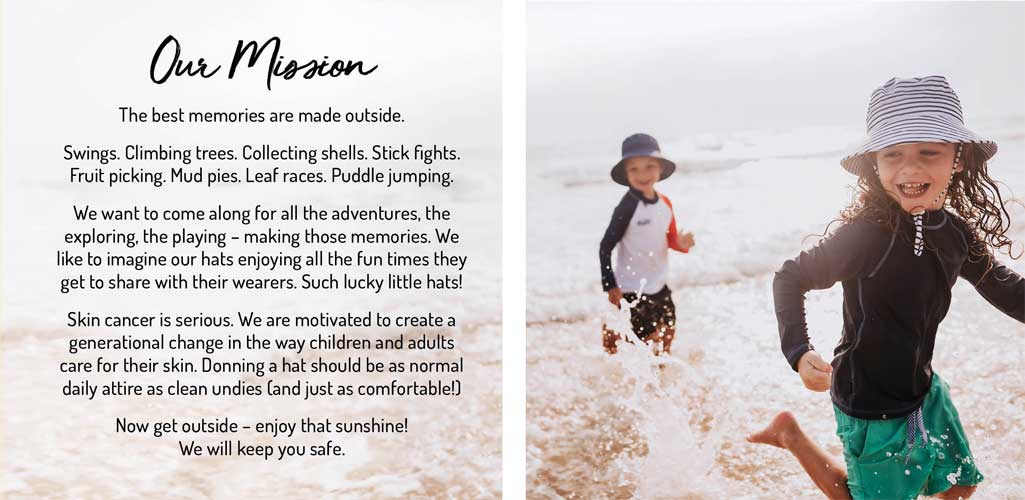 I truly hope your children's happiest of days are also topped with a Bedhead Hat.
This month I share with you the finest work of my life....my little boy in his Bedhead Hats. And we encourage you to enter your own images of your kids growing up in their Bedhead Hats - we have a $100 store voucher for the winner! You can enter here.
Richelle xx