Our sun-safety journey - Alyce, Jesse and Harvey
Date Posted:2 July 2018
---
We believe that every baby, even winter babies should begin their sun-safety journey right from birth. Bad childhood memories of a burnt scalp were the motivation for one Mum to protect her son early.
This is Alyce, Jesse and 1-year-old Harvey's sun-safety journey.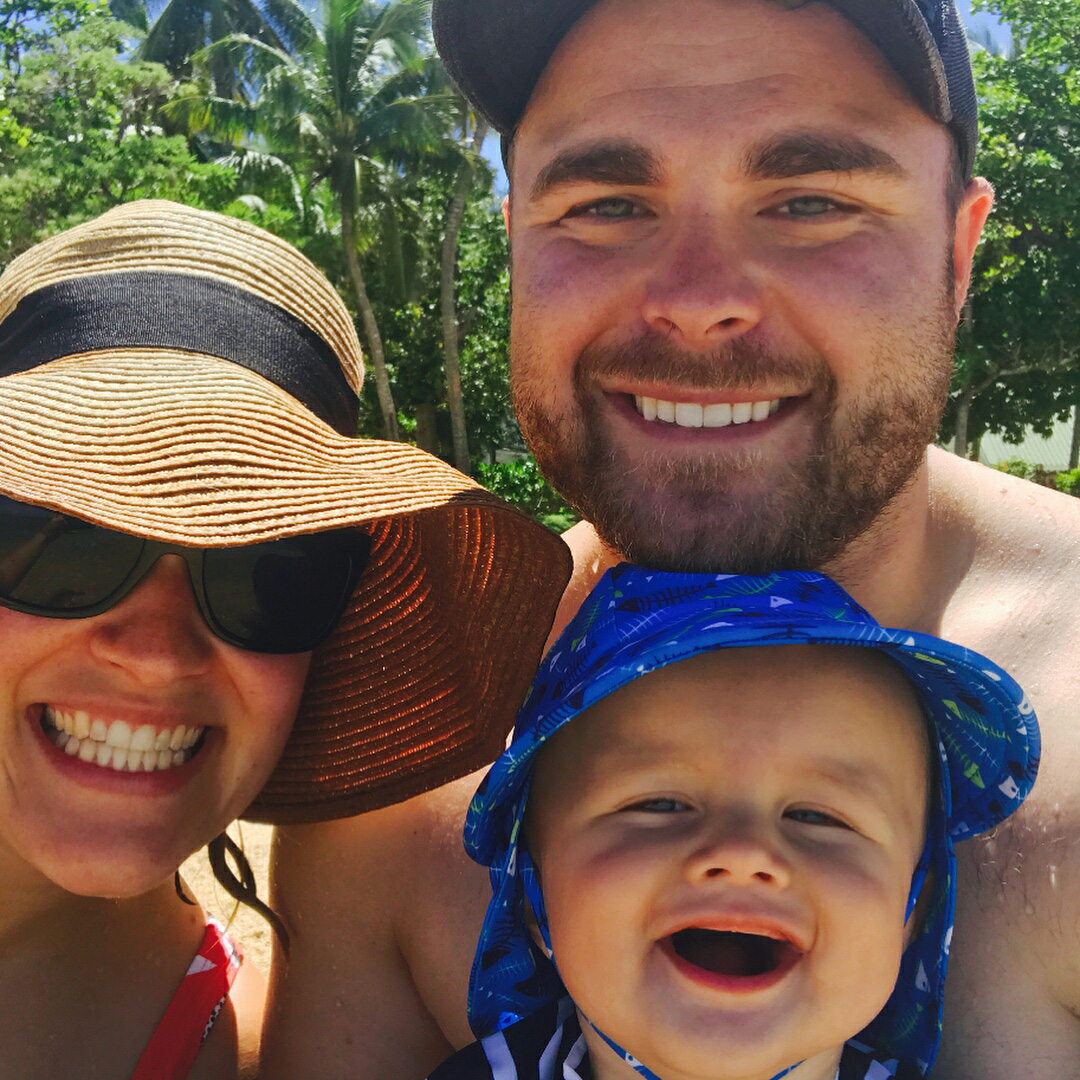 Image Credit: Alyce Brown via Instagram
"As Harvey was born right at the end of June, we didn't venture outside much in the first couple of months as it was way too cold. Our sun-safety journey started when Harvey was 3 months old. I had a hens party to attend in Byron Bay and because I was still expressing, my husband and Harvey came along too but stayed in separate accommodation nearby. Knowing that we would be spending lots of time out in the Byron Bay sun, I purchased a bundle of hats for Harvey – two to wear straight away (a cotton hat and a swim hat), and one for him to grow into, which he now wears.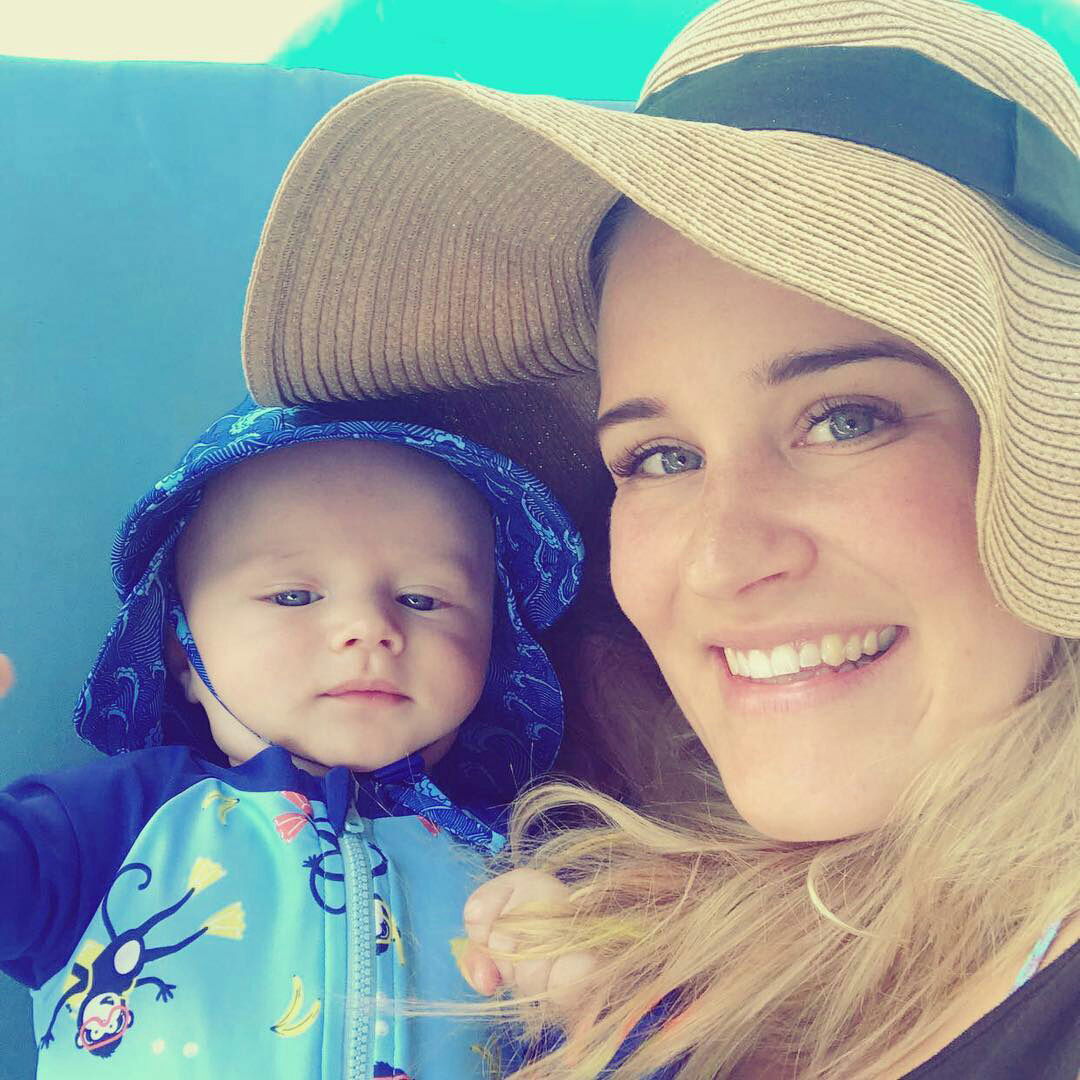 Image Credit:Alyce Brown via Instagram
Getting Harvey a sunhat was especially important to me because I remember getting sunburnt on my scalp as a kid, particularly when I wore my hair in braids. It was so painful and itchy I didn't want Harvey to go through the same, especially seeing as babies are born with little to no hair.
Sun-safety has always been easy with us and Harvey. Starting at a young age has definitely helped. As it's not recommended to place sunscreen on a baby under 6 months, we knew we would have to get him a sun hat. The Bedhead Legionnaires are the perfect option to keep Harvey sun safe while he's so young.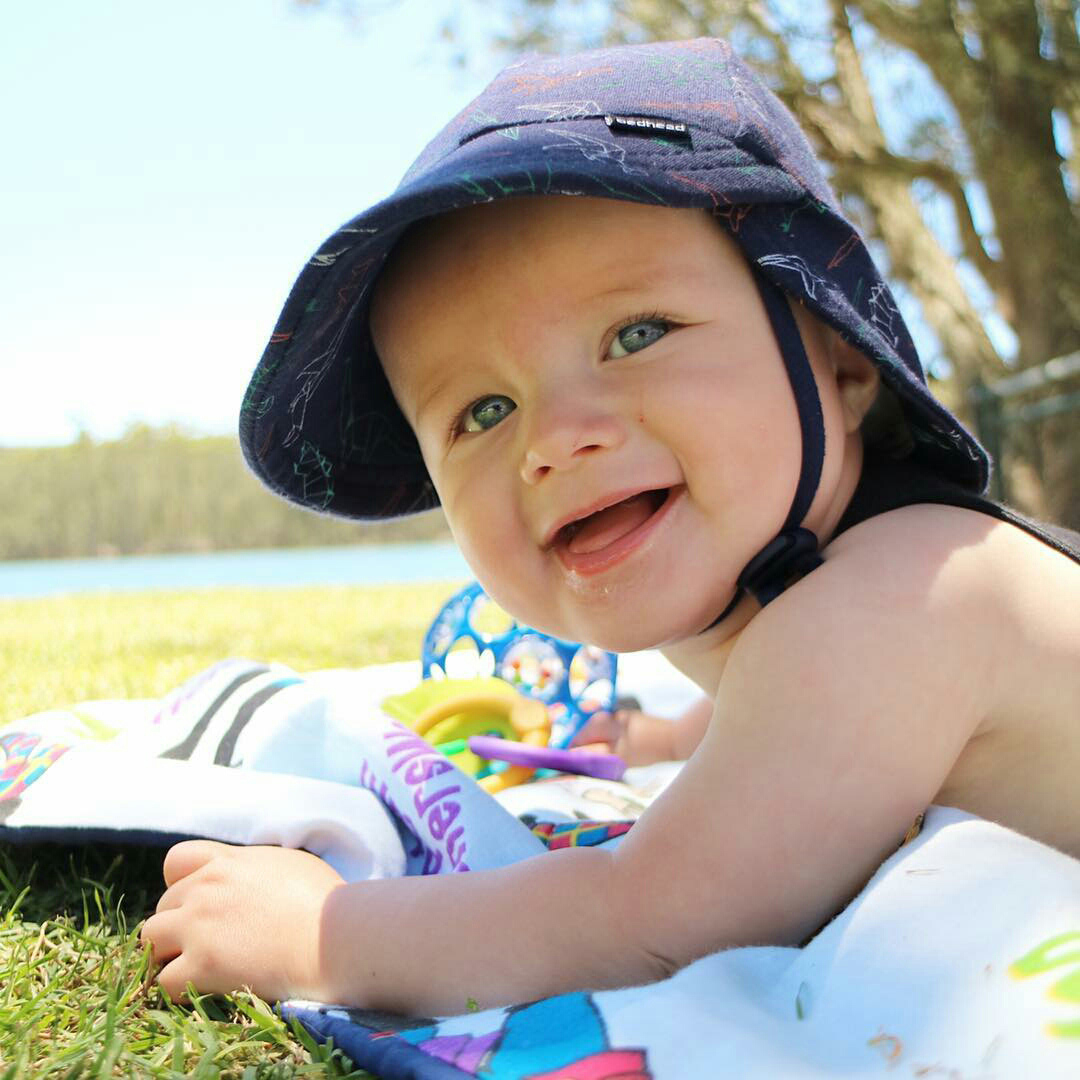 Image Credit: Alyce Brown via Instagram
We make sure to bring it everywhere as in this Australian climate, every day calls for a hat! Harvey's hat prevents him from squinting and protects his eyes, face, head and neck so he can play in the sun freely and safely. Harvey doesn't go anywhere without his hats – we recently went to Fiji and they were absolute lifesavers! Big advocates here!"
Purchasing a hat bundle for Harvey meant that Alyce saved over $20. Shop our bundles for Babies, Toddlers and Big Kids in both Summer and Winter Essentials.
Do you have a sun-safety story you'd love to share? We'd love to hear it here in our Facebook group! Join now!
We Love Our Bedhead Hats!
Facebook Group · 2,639 members
Welcome! We are collective of Parents, Grandparents, Aunties and Uncles who are saying "We LOVE our Bedhead Hats!" Bedhead Hats are committed to prov...
---
Leave a comment