Give the gift of stylish sun safety with our ultimate baby shower gift: Baby's First Year Gift Box
A newborn hat is one of those things that first-time parents don't even really consider for their "must buy" lists - until they need one! That realisation usually hits when they're caught out and about with bub and find themselves shielding baby from the sun with their hand, a wrap or any other temporary shade creator! Which is why our hats make such popular baby shower gifts - mums who've been there beforehand and already done the "newborn baby hat" searches gift a hat to avoid them having to follow suit.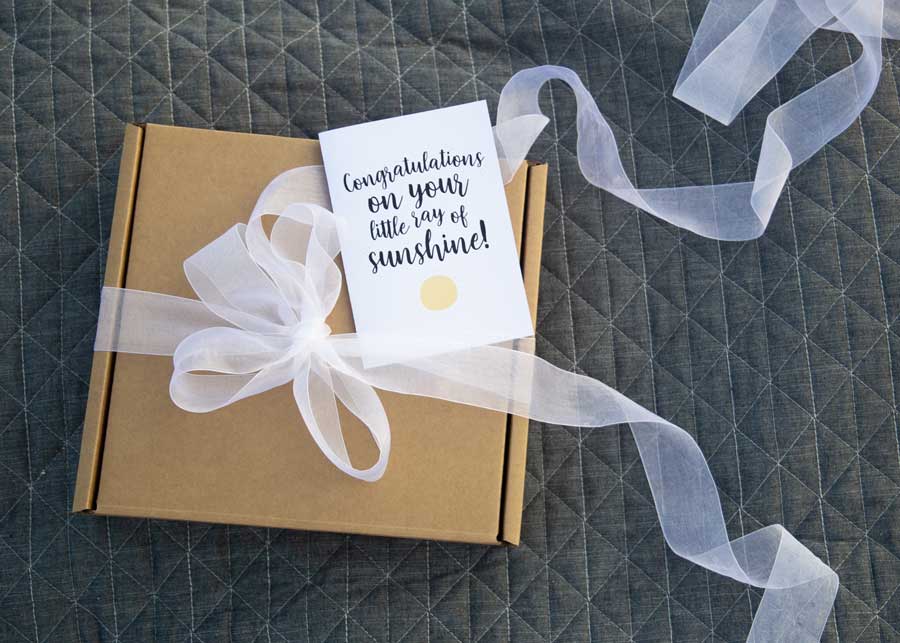 But babies grow quickly and soon enough that teeny tiny newborn hat is carefully packed away for baby #2 or handed down to someone else shiny and new. So we thought a trio of hats in three different sizes would be the ideal gift so there is no need for constant shopping - cute and convenient little hats to stylishly and comfortably protect a new baby from the sun throughout their first year of life. The three hats in the Baby's First Year Gift Box follow Bedhead Hats' Sun Safe Hat styling system:
37cm and 42cm Legionnaire: Specifically designed for use in prams and carriers, the legionnaire style has a soft neck flap to fold under baby's neck, keeping the hat in the correct position comfortably. The legionnaire style is also slightly lighter than our bucket styles, meaning baby will barely even notice they're wearing a hat!
Best for: Newborns and crawlers; prams, strollers, car seats, carriers and slings.
47cm Toddler Bucket: By now baby will be used to wearing a hat on their head, so it's time for a little more coverage as they start to move around by themselves. The soft, flexible (and anti-flop) brims introduce toddlers to an angled brim in their line of sight.
Best for: Toddlers; prams, strollers, car seats, carriers and slings.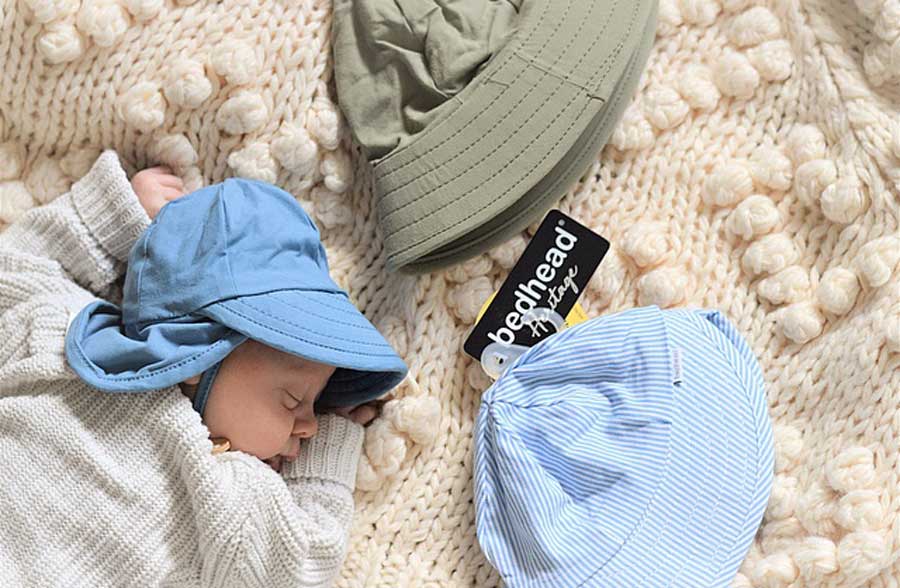 Give the gift that is practical and pretty - that grows with the child and starts them on their sun-safety journey from birth. Our hats are all wrapped up in a beautiful kraft paper box, topped with an organza ribbon and sent off with a sweet blank card awaiting your thoughtful message (we can write on it for you if you're prefer to send it directly to the recipient). No need to worry about those price tags either - we'll whiten them out before we box so the secret is safe!
You can choose from colours and prints in our Originals or Heritage collections.
Baby's First Year Gift Box in Originals, $69.95 (save $22.90) Our Originals range is bright and cheery with prints in a myriad of fun prints of childhood faves and go-with-everything solid colours. Lightweight and super-stretchy, our cotton jersey legionnaire and bucket hats are comfortable and protective and perfect for everyday wear.
Baby's First Year Gift Box in Heritage, $74.95 (save $25.90) The Heritage collection is all about the finer details - nature-inspired prints and patterns in subdued earthy hues, soft and silky-to-touch fabric and sweet stripes of stitching and ruffles on the brim. Heritage is perfect for those who like their fashion to be subtly stylish.
Second image thanks to Vicky Ingrams, @my_sweet_tribe_of_five