We're ba-ack! For our THIRD annual Month of Mummyhood - our new name for May and in which we stretch out that loving, feel-good Mother's Day Sunday into a whole month to celebrate all it means to be a mum - the highs, the lows and everything in between! Because motherhood is the best club and we like to do for its members what other mums do so selflessly for their own kids day in, day out: give without expecting anything in return. Whether you're a mum-to-be, a new mum, an experienced mum or a grandmum, we hope you'll join in the fun, games, competitions and feel-good support we're putting out there this month.
Here's what we have planned!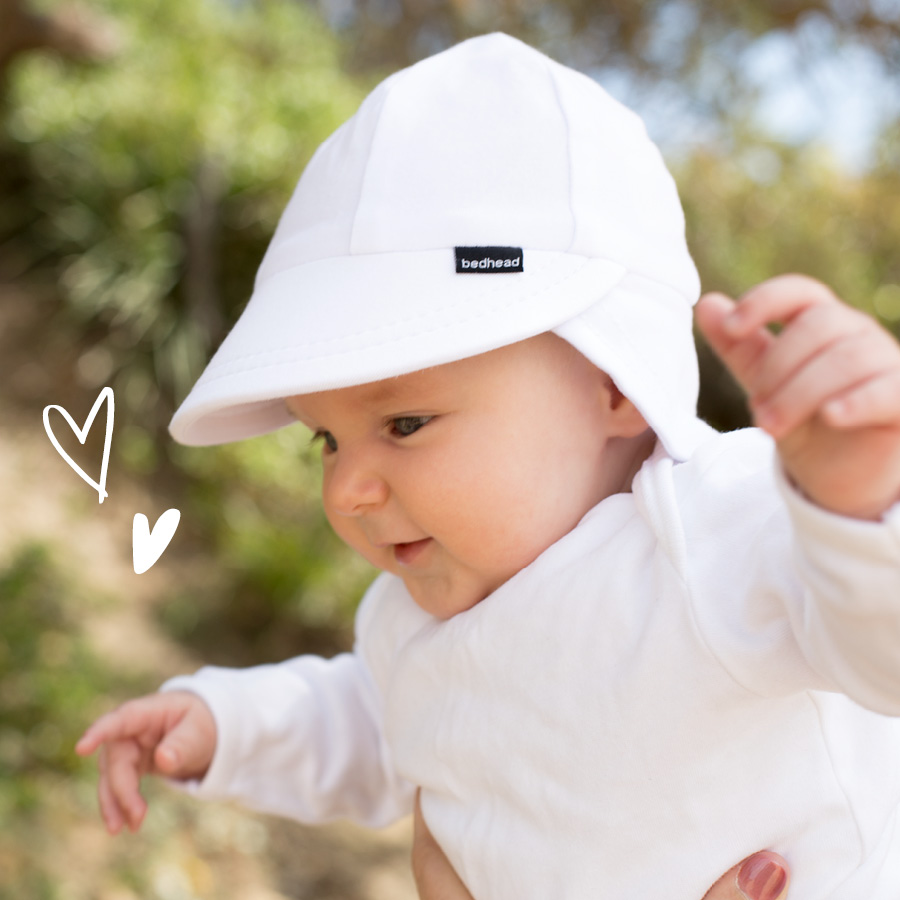 PROTECTING NEW BABIES
Daily giveaway for mums-to-be

Mummyhood starts when baby is in the womb and that instinctive need to protect your child kicks in. It's a never-ending, exhaustive effort to do so, so we thought we'd help out in the sun-protection department by giving away newborn hat packs to mums-to-be*.
Upload an image of your ultrasound (for babies due from April 1, 2021) to receive a Protect the Potential gift pack and be in the running for other prizes.
*Capped at 3000 entries.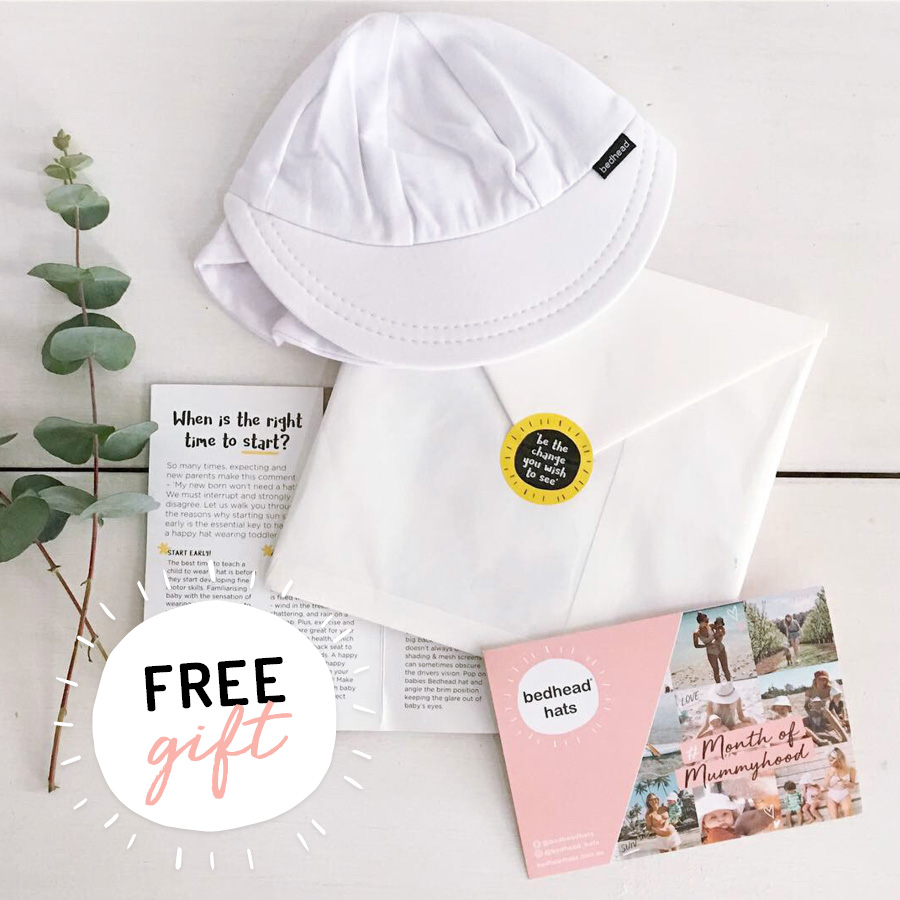 PAYING IT FOWARD
FREE newborn hat with purchases over $80*

Every order over $80* via our website in the month of May (excluding any sale events) will receive a Protect the Potential gift pack which includes a newborn-size white legionnaire hat and sun-safety information booklet (until stocks last.)
Our plan is to start as many newborn babies on their hat-styling journey as possible and we hope you'll help us spread our hats far and wide by gifting this pack (if you don't need it yourself!) to a new mum friend, expecting family member or perhaps you could make someone's day by handing it to a pregnant stranger exercising past your house! Give and enjoy the feeling it gives you too!
*Capped at first 1000 sales. Sales must be $80 or over and from current available stock, no pre-orders.

WIN GREAT
PRIZES
Gifting with style

A newborn hat is one of those things you don't think about until you need one. Which is why they're popular gifts from mums who've been there before! We've got lots to give away this month to ensure everyone is covered - literally! Look out for giveaways on Facebook and Instagram of our mum-and-me matching Heritage hat packs, and our Baby's First Year Gift Box - three Originals hats in different sizes to protect baby in their first year gift-wrapped in a box with a card.
Bonus giveaway: We'll choose five entrants of our ultrasound uploads to win a week's worth of meals delivered to your door just after bub is born to make the transition into mummyhood a little easier for you all.

MUMMYHOOD
HEROES
Paying homage to mother's groups

A good support network is essential to surviving motherhood! If you get a good mother's group you click with, there is nothing quite like it - you know they're your people when the baby is vomitting at 3am and you can chat via DM about what to do; or when you can't think or function and know they'll just nod and FEEL the frustration with you - because they've living it too. We want to celebrate a great mother's group with a mum's day out at Bedhead HQ. Let us give you a break and shout you to a yummy lunch, a peek at what's coming up, take some complimentary pics of you and your kids, and your support network. Enjoy a presentation by an expert and take home a goodie bag too. The true magic and mayhem of parenting children big and small is nowhere more honestly discussed than in a mother's group. And we're looking forward to hearing your stories - look out for info on how to enter this day out on our socials.

CREATING
COMMUNITY
#monthofmummyhood

Come and be part of the conversation this month on our social feeds and blog. Along with our giveaways we've got fun interactive Stories for you to participate in, helpful Q+As that might help another mum and yourself, stories of motherhood, great free downloads and activities and much more. We'd love you to spread the word to your friends, families and followers on social media and make use of the #monthofmummyhood hashtag – especially to those about to experience mummyhood for the first time! Our aim is to share the warm and fuzzies, the mishaps and mayhem, wisdom and fun of motherhood far and wide.
We hope you'll all take part! Enjoy your #monthofmummyhood!

Protect the potential
Partnering with charities
With Australia having one of the highest rates of skin cancer in the world, Bedhead Hats is committed to helping parents instil good sun-safety habits in children at a young age. Through our annual Protect The Potential initiative, we give away $200,000 worth of newborn baby hats to Australian babies via charities, hospitals, ante-natal clinics and our own annual campaigns. It's our effort in taking responsible steps to making a difference to the next generation of children. Read more about our initiative here >